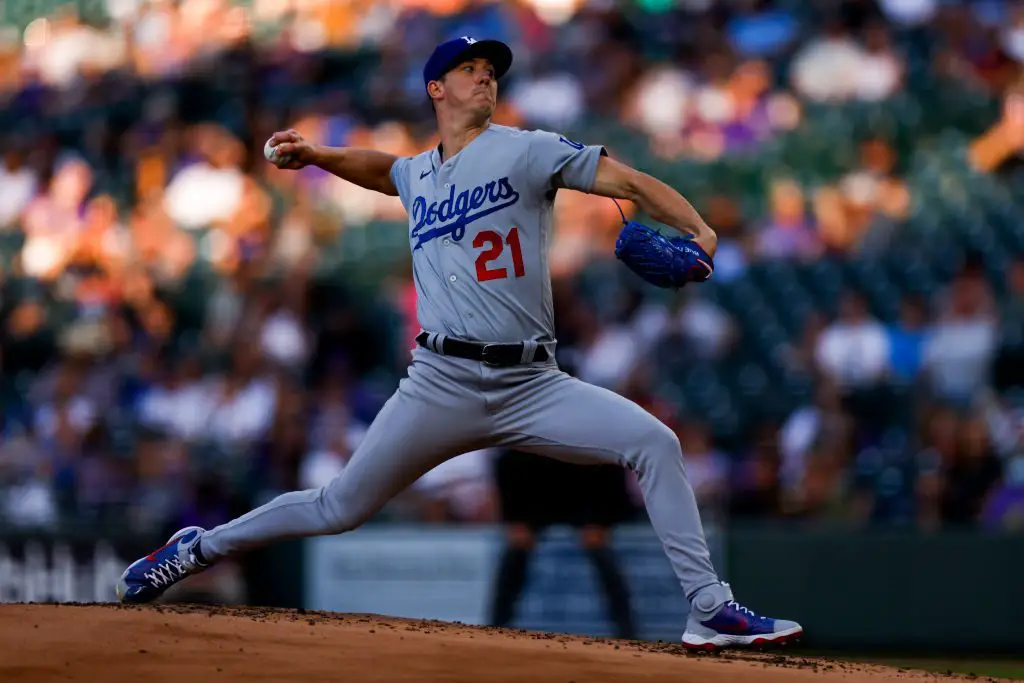 Dodgers Team News
Dodgers: Walker Buehler Not Satisfied With Velocity in His First Start
This feels like the first time in his career that Walker Buehler has been ready to go on day 1. The Dodgers flamethrower came out and threw 90 pitches, something he's never done in his first start of the season. 
Buehler gave up 2 runs on 4 hits and struck out 4 batters. One really good outcome was that he did not issue a single walk in the Dodgers' win. Buehler allowed a homerun to Raimel Tapia on a hanging curveball but was almost flawless aside from that. 
When asked how he felt about his first start, Walker was mostly satisfied. But the Dodgers pitcher did day that he thinks that his velocity wasn't quite right.  
I felt good. The velocity is not kind of where I want it, but adrenaline and kind of getting your body settled help. Tapia did a good job hitting a breaking ball I was pretty pleased with…overall pretty good, kind of battled back through it a little bit, but just get back to work and keep going. 
Funny enough, he was sitting 96-97 mph for most of the start. That's usually where he sits on his fastball throughout his career, though he can touch higher than that. Dodgers manager Dave Roberts did not express any concern over the velocity when asked about him after Buehler's start. 
The good news is that Buehler is ready to go full steam ahead on day 1. That alone is a huge step for the Dodgers who would like to see his postseason stuff throughout the year. If he can get his stuff locked in early, start prepping his Cy Young award. 
Dodgers: Is Clayton Kershaw's Lack of Strikeouts A Concern?