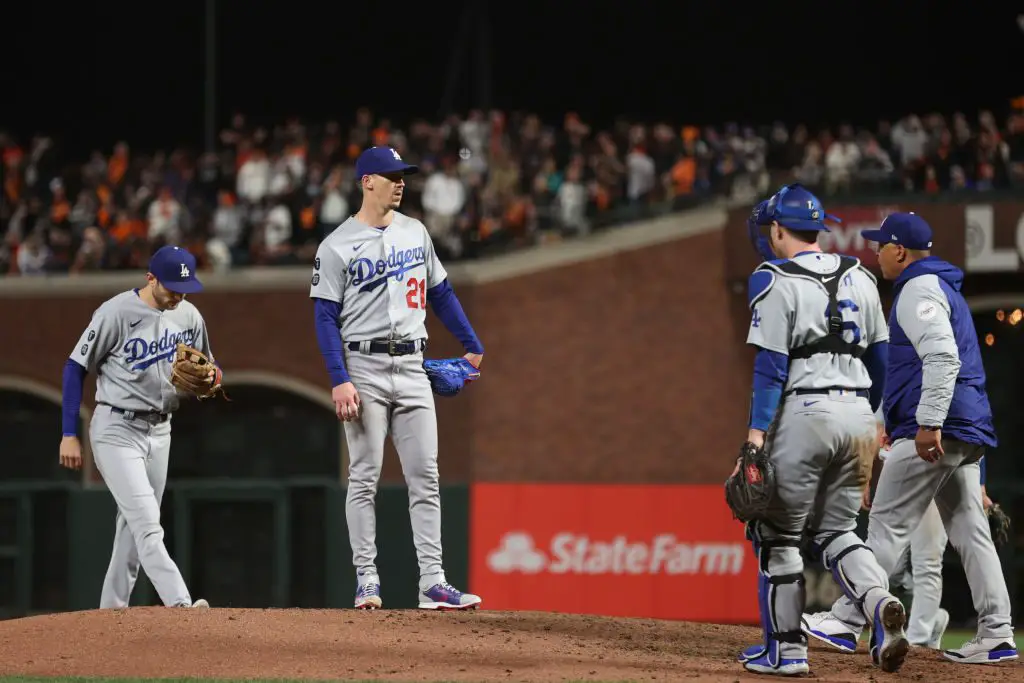 The Dodgers did not come out with the same fire and fury that fueled them to wins down the stretch in September. On a cold Friday night in San Francisco, the Los Angeles bats went quiet and they lost game 1 of the Division Series. 
Logan Webb shut down the Dodgers for 7.2 innings and allowed just 5 hits. He struck out 10 batters and did not issue a single walk. Meanwhile, the Giants came out swinging and got the early lead off of Walker Buehler. 
After the game, Buehler talked about the offense staling out and his role in that. The Dodgers hurler took all of the blame for giving up the lead early and sucking the air out of the dugout right out of the gate. 
It's on me to try and create some momentum. I kind of sucked that out of our dugout. This game is on me
Buehler gave up a 2-run shot to Buster Posey in the very first inning. From that point on, the Dodgers' offense went completely silent. They got shut out by Webb and struck out a total of 11 times throughout the game. 
To his credit, Buehler settled in and kept the Dodgers in the game. He finished with 3 earned runs and struck out 5 Giants while giving up 6 hits. And while he might try and take the blame for this one, it's hard to ignore how badly the offense stalled out.
Up next, the Dodgers take on Kevin Gausman in Game 2. He will go up against Julio Urias in a game that could potentially decide the series should Los Angeles fall again. 
Dodgers: Controversial Umpire Angel Hernandez Assigned to the Division Series