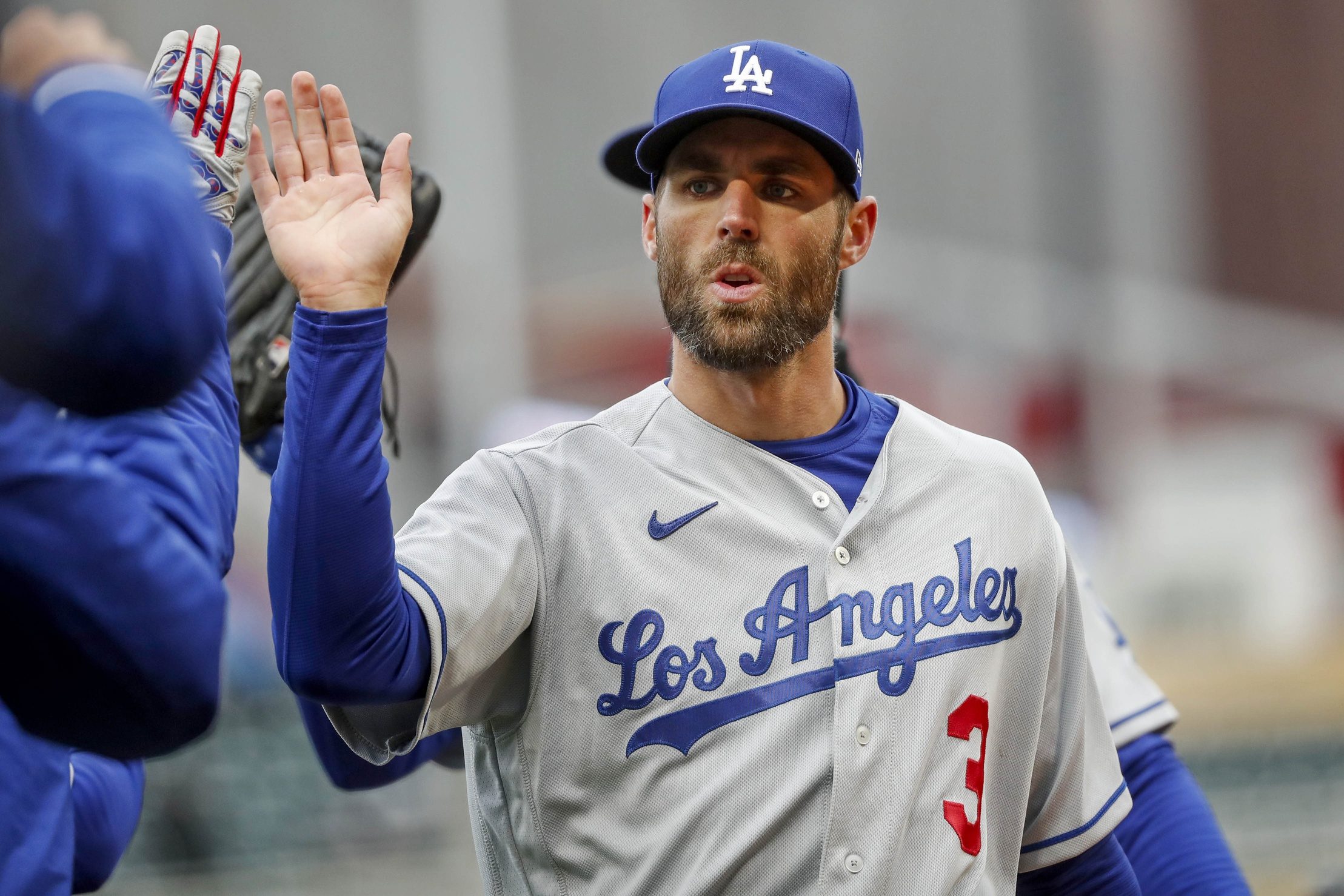 Dodgers Team News
Dodgers: Watch Chris Taylor's Incredible Defense Play in Win Over Padres
After Chris Taylor was activated just two days ago and made his first appearance since early July, he is already back to his true self making insane catches.
CT3 robbed Padres catcher Austin Nola in the 6th inning of a 4-0 Dodgers victory.
Watch the play here:
Chris "The Catchman" Taylor

(MLB x @Woodbridge_Wine) pic.twitter.com/GyhDmHEhtK

— MLB (@MLB) August 8, 2022
The utility player spent the past month on the IL due to a left foot fracture. He started to come back to life just a few days ago when he knocked a pair of homers in a minor league game and Roberts knew he was almost ready to reclaim his spot in the lineup.
Since his return from the IL, Taylor has played spme infoeld and some outfield and has looked to be in a better place at the plate than he was back in June
MLB World Reacts
https://twitter.com/daysbeforethree/status/1556445374071525376?s=20&t=a5iAPK-nId5toZcEye6qRA
This man is the reason Dodgers didn't needed the trade line , just get back our missing pieces. We're best team in baseball.

— Tony Sanmiguel (MLB PICKS?) (@MonkeyDAngel01) August 8, 2022
Beaut of a rundown play. crowd behind him had to been hyping praises, looked like a hand wave recognition maybe by Catchman.

— J??B (@jason_bassani) August 8, 2022
The Dodgers closed out the series with a 4-0 win Sunday evening and swept the Padres shutting down their big Three (Machado, Tatis Jr. and newest addition, Juan Soto). LA improves to a 75-33 overall record and improve their winning streak to 8. 
As a few relievers look to return within the next month, the Dodgers looking even more unstoppable. 
Looking for more Dodgers News? Subscribe to our YouTube Channel! Subscribe and hit that notification bell to stay up to date on all the latest news, updates, rumors, interviews, live streams, and more!
NEXT: Dodgers Broadcaster has Hilarious Response to Padres Juan Soto Question