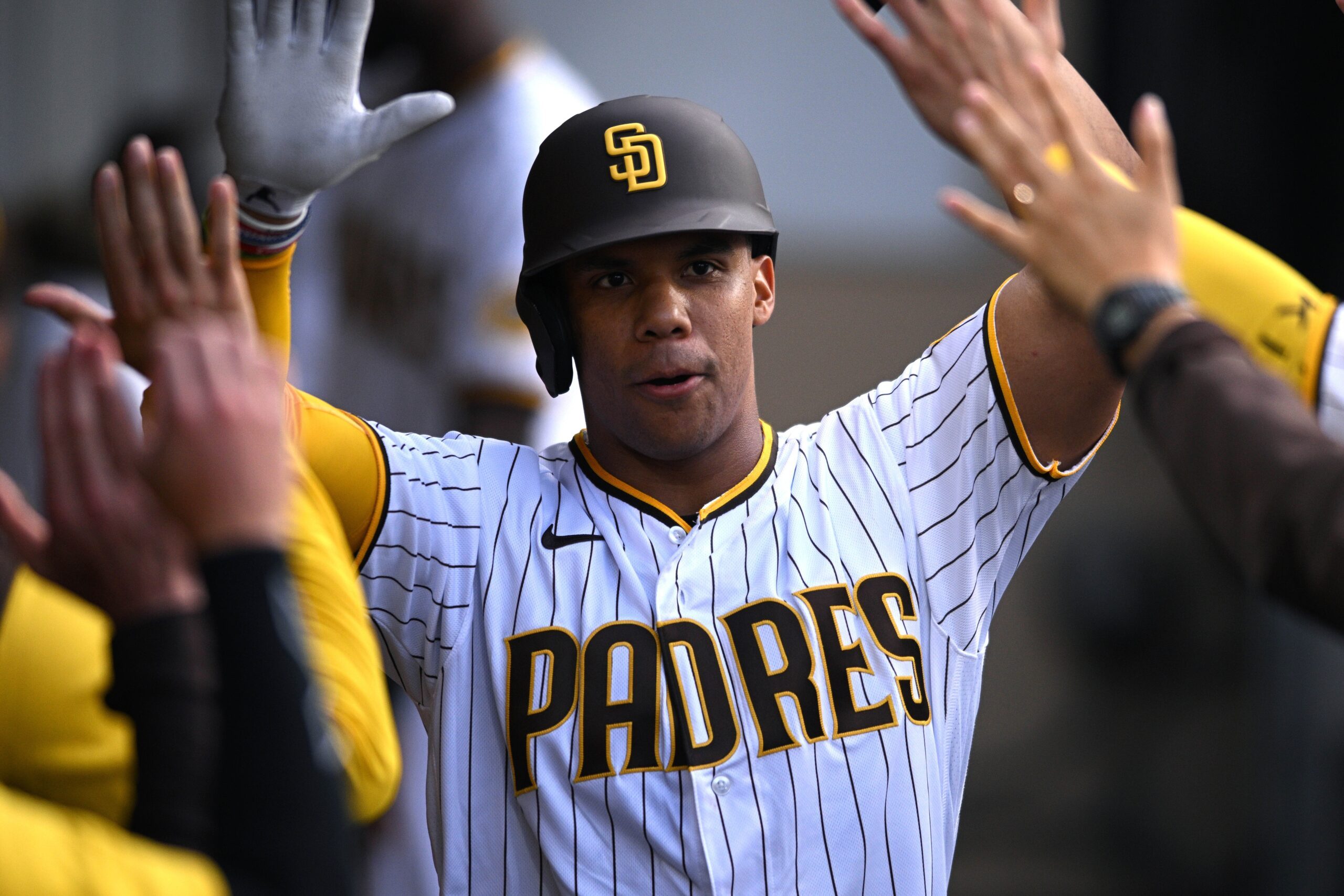 The Dodgers didn't do a whole lot at the trade deadline this year. They landed Joey Gallo in a deal and sent off a few guys that didn't have much of a postseason roster chance. Jake Lamb was dealt to the Mariners for cash and Mitch White went to the Blue Jays for a pair of minor leaguers. 
As it turns out, the Dodgers might have been a little more active than many thought. The report is that they were very much in on Juan Soto, and they could have ended up being one of the finalists to trade for the former Nationals superstar.
The Dodgers were finalists for Juan Soto. They "made a solid effort" and offered several top prospects, per source, but the Nationals (obviously) liked the Padres' offer better. There were also a few other clubs involved.

— Jorge Castillo (@jorgecastillo) August 2, 2022
What package they offered might never be known. But the Padres offered one heck of a deal, trading away 2 former number one prospects as well as a current number 1. At the very least, you would have to think Gavin Lux, Diego Cartaya,  and a combination of a few other top prospects would've been gone. 
Other Dodgers News
The Dodgers are hoping to get Chris Taylor back relatively soon. While they do have some rookies getting the job done, adding CT3 back into the mix will be huge for them. Taylor played in a rehab game this week and crushed a pair of homeruns for the Oklahoma City team.
There are a few reasons why Dodgers fans should feel very good about the Joey Gallo trade. For one, getting a player out of New York is sure to be good for mental health. But the peripheral numbers suggest that Gallo is just a small adjustment away from locking in. 
Have you subscribed to our YouTube Channel yet? Subscribe and hit that notification bell to stay up to date on all the latest Dodgers news, rumors, interviews, live streams, and more!
Dodgers: Watch Blake Treinen Go Above And Beyond to Retrieve Miguel Vargas' First Hit