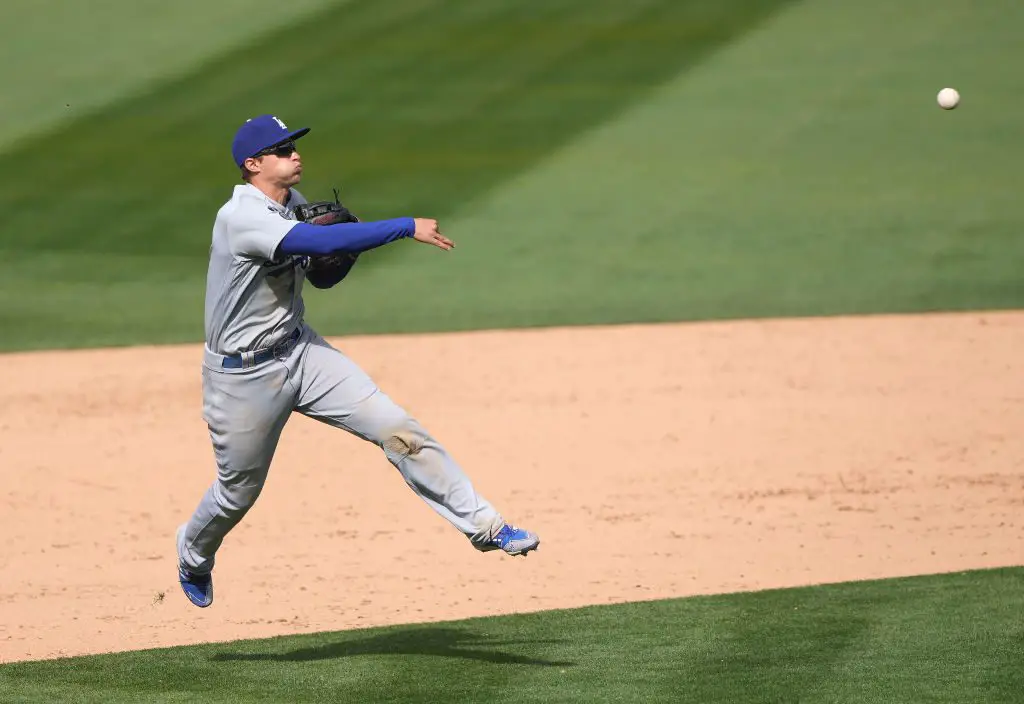 It's been a little over two weeks since Dodgers shortstop Corey Seager fractured his finger on a hit by pitch at Dodger Stadium. Soon after the incident, Dave Roberts said the minimum stay on the injured list for Seags would be about 4 weeks, which he admitted was extremely optimistic.
Still, Corey is doing everything he can to meet that timeframe.
Since the injury is only on the pinky of his throwing hand, the shortstop is still able to get most of a normal conditioning routine done daily. While the Dodgers have been home this last week, Doc has had plenty of eyes on Seager… and he likes what he sees.
"Seeing him take grounders and did some more throwing, he looks fantastic. … He's doing one-handed swings, a lot of running. I think the splint is not a 24-hour a day deal now, so we're progressing. But I don't know when he's going to take swings two-handed yet."
Usually, the biggest time consumer when it comes to injuries — I mean, besides actually waiting for the injury to heal — is the time it takes the player to build back up into playing shape. But with Corey able to run normally and continue to see groundballs at the shortstop position in addition to keeping that left hand active on swings, his ramp-up time should be greatly reduced. 
In theory.
"I know Brandon McDaniel stayed back with him [during the last road trip] and got the conditioning part of things, the leg work, glove work, which is great," Roberts said. "I think the overall plan is once he's healthy enough to come back and play games, we just want him to hit the ground running."
The manager added that Seager will travel with the team this time in lieu of a training staff member staying back for one player. LA will travel to Atlanta on Thursday to face the Braves for three games starting on Friday.
NEXT: Gavin Lux Not Crediting Shortstop for Recent Success