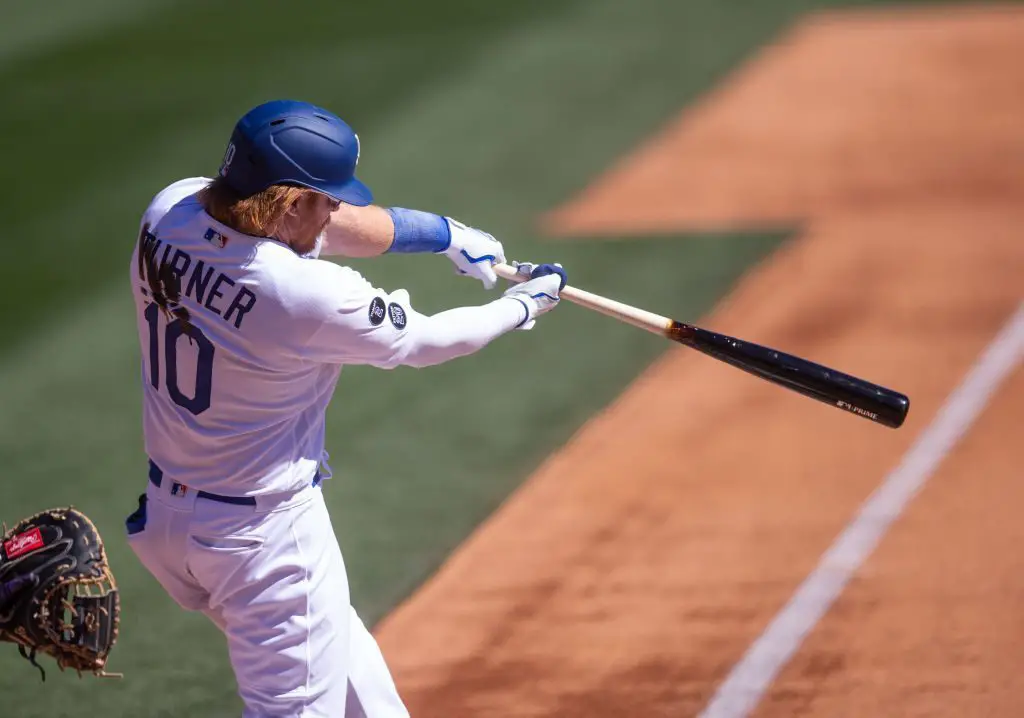 Editorials
Dodgers: Why 2022 Could be Justin Turner's Best Season in LA
One of the few things the MLB and the MLBPA have been able to agree on in regards to the new CBA is implementing the universal DH. The DH coming to the NL could really help the Dodgers, especially Justin Turner.
Turner had a solid season in 2021. He made his second All-Star team and ranked in the top five in wRC+ (137) and K-rate (16.0%) among third baseman. Although his 151 regular season games led the Dodgers, Turner was sidelined for the final two games of the NLCS against the Braves with a hamstring injury.
How Turner's 2021 ended is exactly why he could have a career year in 2022 with the implementation of the universal DH.
The DH allows the Dodgers to help keep Turner off his feet and well-rested from March to October. Turner should be applauded for leading the team in games played last year, but fatigue did seem to set in. JT posted a .889 OPS in the first half and a .755 OPS after the All-Star break.
Splitting time between third base and DH could lead to more consistent production for the right-handed slugger.
Turner has suffered a number of hamstring injuries in his time in LA. The DH won't magic away his injury risk, but it will certainly reduce it.
Manager Dave Roberts and team president Andrew Friedman know how to get the most out of every roster. The DH opens the door to an even greater range of lineup arrangements.
Most importantly, it gives the Dodgers a luxury they only used to enjoy in interleave play: resting the 37-year-old Justin Turner but still keeping his potent bat in the lineup.
Have you subscribed to our YouTube Channel yet? Subscribe and hit that notification bell to stay up to date on all the latest Dodgers news, rumors, interviews, live streams, and more!
Dodgers Pitcher Boasts Unbreakable Record