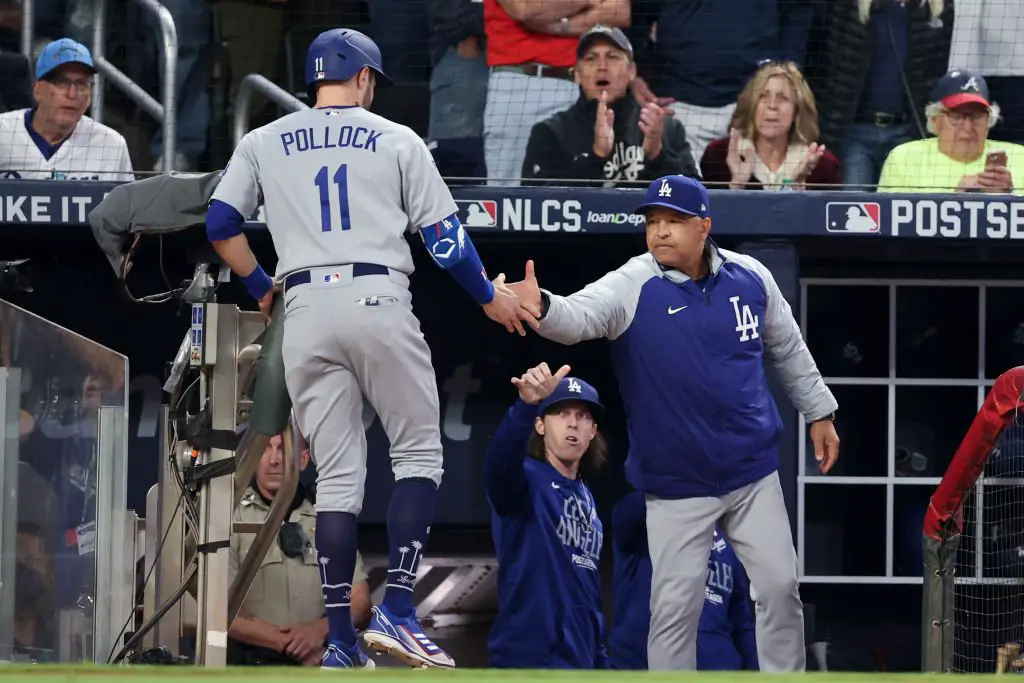 The Dodgers lost a tough one in Game 1 of the NLCS against the Braves on Saturday. On a night where they went with a bullpen game instead of a starter, Los Angles kept pace with Atlanta all night and almost pulled one out. 
But a few questionable decisions in the 9th inning led to the Braves walking it off. One came on the part of Chris Taylor when he tried to take third base with 2 outs. The other came from Dodgers manager Dave Roberts. 
With a base open and 1 out, Doc let Blake Treinen pitch to Austin Riley rather than giving him the intentional walk. Riley made them pay for that. But as Doc explained after the game, the matchups just didn't play in their favor. 
It was a thought. The way that Blake has dominated right-handed hitters, you've got Joc on deck. If he was going to get him out, I was thinking of walking Joc to get Duval. But I think in that spot right there, I didn't like the matchup with Joc. 
Joc had already struck out twice in the game. The Dodgers clearly had an approach to their former outfielder, and it was working. Pederson is 2-for-4 in his career against Treinen, but Blake is also exceptionally dominant against left-handed hitters. 
It's a tough call, but pitching to Riley was obviously not the right call. Hindsight is 20/20, but Riley has been one of the hottest hitters in the National League. But what's done is done, and the Dodgers have the chance to even things up on Sunday. 
Dodgers: Trea Turner Knows That He is Not Doing Enough Right Now