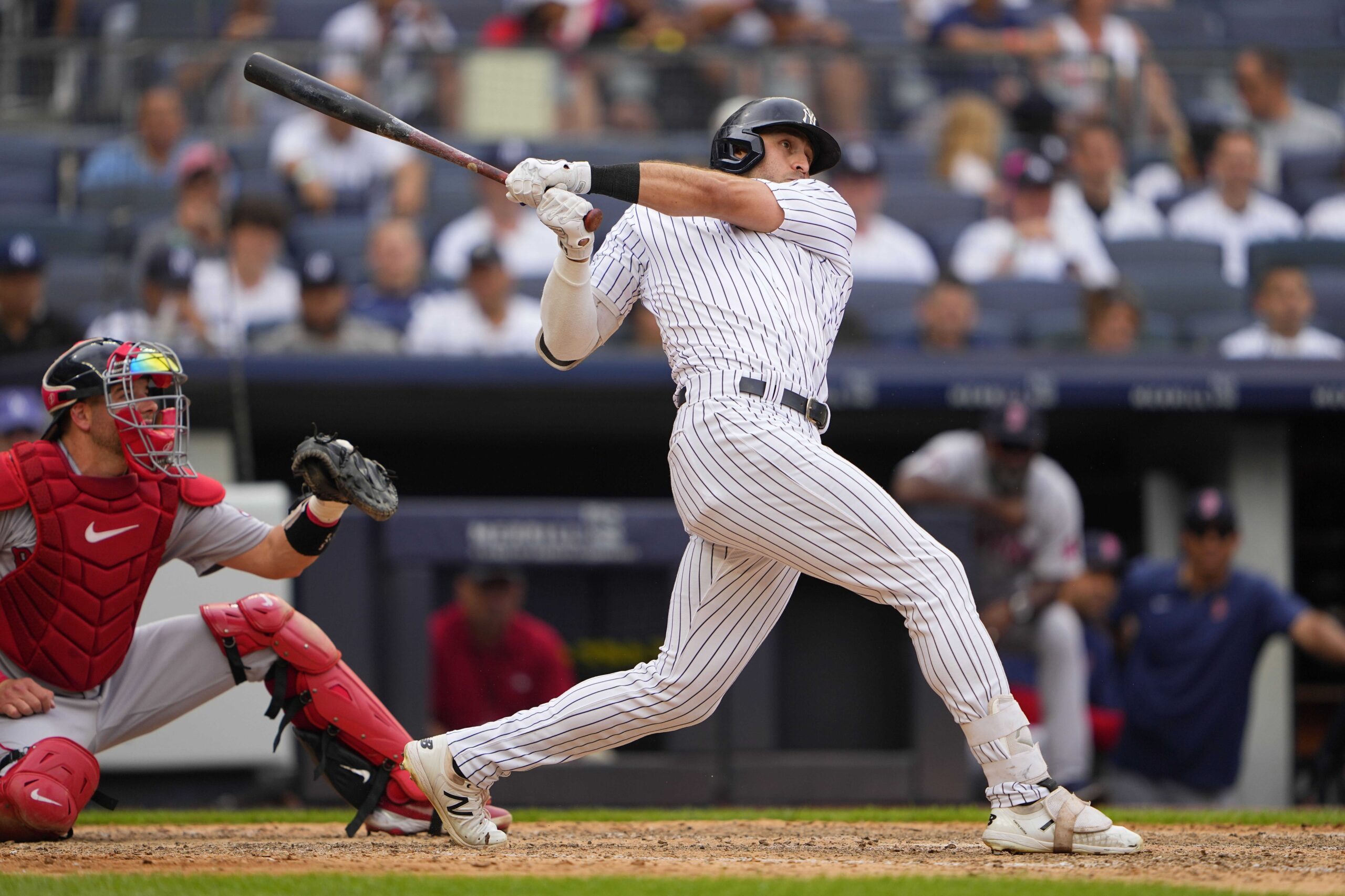 The Dodgers really just went out and added one name at the trade deadline. It wasn't Juan Soto or Ian Happ, and it certainly wasn't an elite arm like Luis Castillo or Frankie Montas. Instead, they made a deal with the Yankees to trade for a guy hitting .159 in 82 games. 
But there is reason to believe that this will end up being a good trade for the Dodgers. Looking at the numbers, fans weren't thrilled with the move, especially considering the talent available on the market. 
But let's dive into some of the positives of the game, and look ahead at what we could be getting. 
The Defense
Gallo can actually play third and first base, mostly in a backup situation. But in the outfield, he as put up phenomenal numbers. His 28 defensive runs saved in the outfield over the last 3 seasons would make him the Dodgers' best outfielder by that metric. Mookie Betts put up a 23 in DRS and Cody Bellinger tallied 6. 
The Bat Struggles
The 82 wRC+ is right up there with 2020 as the worst year of his career with the bat. Gallo is striking out in 38.8 percent of his plate appearances though, which actually isn't much higher than his career average. But he's not barreling up balls when he does make contact, putting up a barrel rate of 17.3 percent. That's something the Dodgers are hoping they can fix. 
If they could, getting him back to his 2021 form would be a huge win. That's when Gallo crushed 25 homeruns in 95 games and posted an OPS+ of 121. He has been very good in his career, and he's launched over 40 homeruns in a season 2 times. Get a few things locked in away from New York, and you have one heck of a playoff bat. 
Have you subscribed to our YouTube Channel yet? Subscribe and hit that notification bell to stay up to date on all the latest Dodgers news, rumors, interviews, live streams, and more!
Dodgers: Joe Davis Pays Beautiful Tribute to Vin Scully Mid-Game