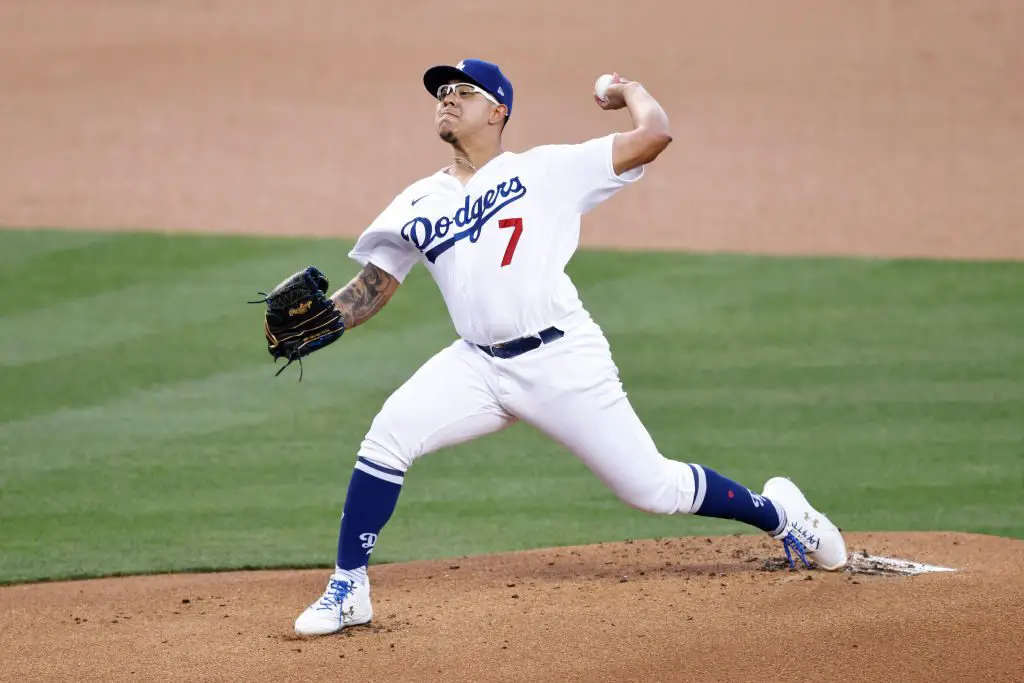 Editorials
Dodgers: Why Julio Urías Isn't Getting Cy Young Consideration, Inside Breakout Season, Is He Elite?
The Dodgers are in an enviable position when it comes to starting pitching. Walker Buehler is in the midst of his best season as a big leaguer. Max Scherzer has been ridiculous since coming over at the trade deadline. And today, Clayton Kershaw makes his return to the mound. 
But perhaps the best arm that gets no love in the rotation is the same guy that slammed the door last year in World Series game 6.
We discuss why despite being the league leader with 17 wins, Julio Urias is not in the mix for the NL Cy Young award. We break down Urias' breakout season and tell you how he's cemented himself as a top 10-15 starter in MLB. Plus, should we be concerned about his innings count considering he's already more than doubled his previous career high at 163.1 IP?
WATCH
Have you subscribed to our YouTube Channel yet? Subscribe and hit that notification bell to stay up to date on all the latest Dodgers news, rumors, interviews, live streams, and more!
NEXT: Cody Bellinger's Adjusted Swing Already Looks Promising to Dave Roberts