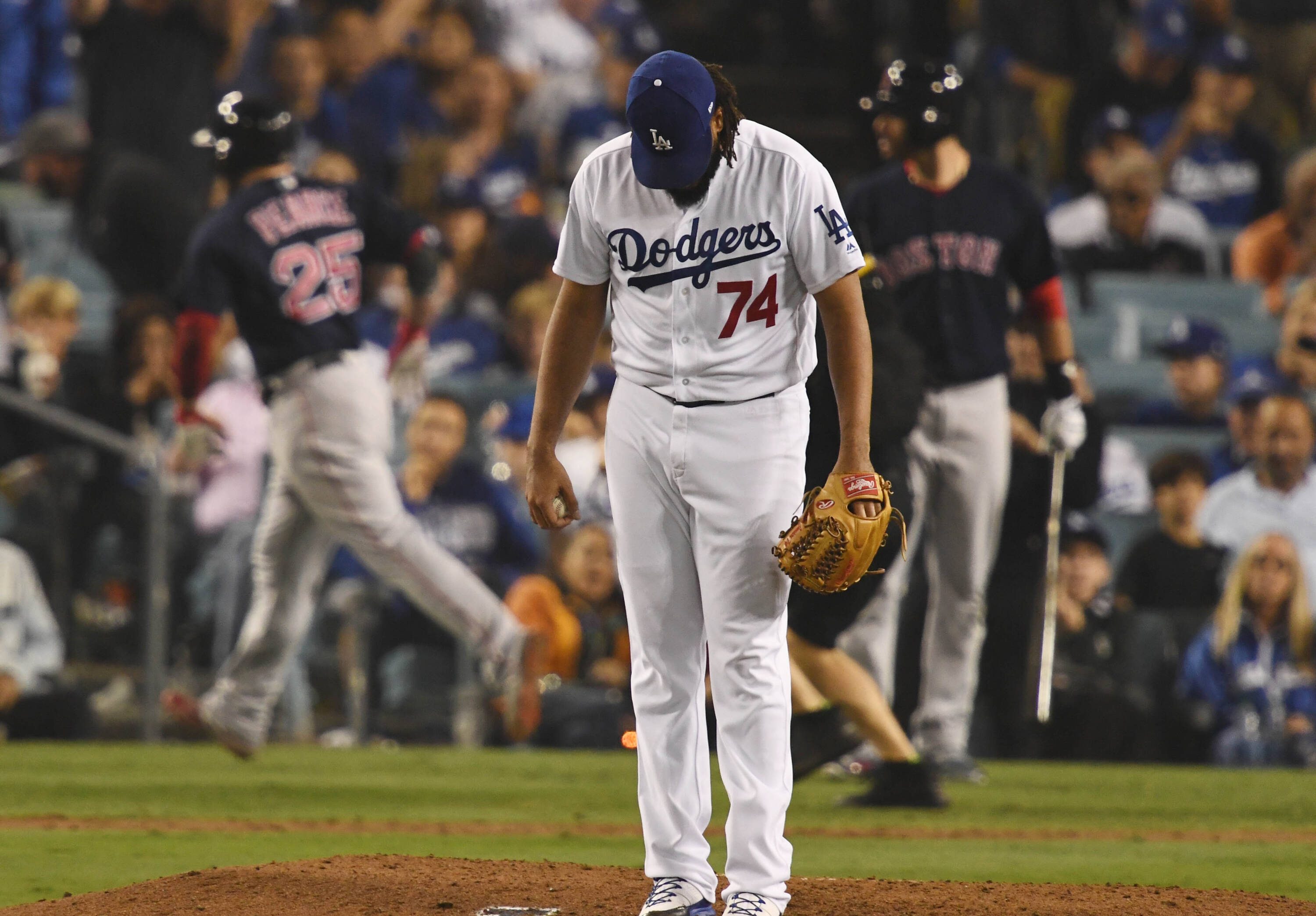 The Dodgers were one of the main teams in on signing Kenley Jansen. That much is for sure at this moment. But the long-time closer ultimately chose to sign with the Braves, saying later that Los Angeles did make a strong push for him in 2022.
But the circumstances surrounding Jansen's decision to leave the Dodgers are a little complicated. It certainly sounded like the team wanted him back with Andrew Friedman and Dave Roberts commenting on him before the signing. And based on Kenley's responses, it sounded like that interest was mutual.
But the latest report from The LA Times' Jorge Castillo suggests that the Freddie Freeman signing changed course for Kenley. The Dodgers wanted the chance to free up some payroll before signing him to a deal, and Kenley didn't want to take the gamble on waiting. 
"The Dodgers were one of a few clubs willing to commit to two years. But the situation was complicated when they agreed to a six-year, $162-million deal with former Braves first baseman Freddie Freeman last Wednesday. The development produced a new wrinkle: To keep their payroll under $290 million and avoid the resulting 80% tax rate, the Dodgers wanted Jansen to wait until they shed payroll before signing."
The Dodgers obviously added $27 million annually in order to land Freeman. That brought their payroll up north of $270 million. But the interesting part is that it sounds like Los Angeles does want to clear up some of that payroll. How they plan to do that exactly remains a mystery at this point. 
Could they search for someone to take on the contract of David Price, who will cost them $16 million this year? That's the most obvious name on the list of the high-earning players this year. Moving AJ Pollock could also be an option for them, though his contract is still very team-friendly and he has a player option next season. 
Have you subscribed to our YouTube Channel yet? Subscribe and hit that notification bell to stay up to date on all the latest Dodgers news, rumors, interviews, live streams, and more!
Dodgers: Top Pitching Prospect Ryan Pepiot Hit Hard in Debut