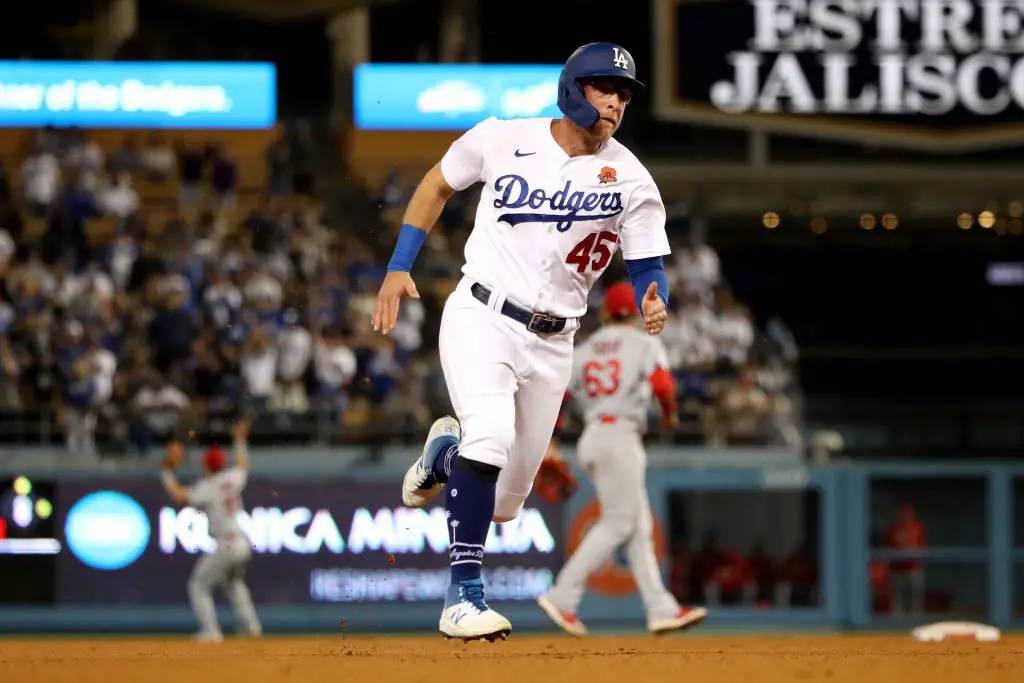 The Dodgers and Cardinals are ready to square off in a huge Wild Card Game tonight. With everything on the line, Los Angeles sends out Max Scherzer to go up against the veteran Adam Wainwright to decide who moves on. 
The lineups came out earlier today, and it was mostly what fans expected. The only question seemed to be what the Dodgers would do at first base. With Max Muncy out, there were a few options Dave Roberts could have gone with. 
Ultimately, Doc went with Matt Beaty at first and Cody Bellinger in centerfield. The decision sounds like it ultimately came down to defensive alignment, and not necessarily offensive approach. That makes sense, given the metrics at center for Bellinger.  
#Dodgers Dave Roberts on starting Matt Beaty at 1B. Priority on defense in OF so Bellinger starts there. Beaty has been hot, will give good ABs. Like having Pujols off the bench for key pinch hit situation

— Bill Plunkett (@billplunkettocr) October 6, 2021
But Beaty also matches up very well with Wainright. Waino relies heavily on his curveball and sinker, 2 pitches that Beaty hits very well. On the year, he has hit .267 on curves and an astounding .321 against sinkers. 
It's also worth noting that first base is Beaty's best spot on the diamond in terms of defensive metrics. So while many expected Dave to go with his heart and start Albert again his former team, they went with the numbers. And it is absolutely the right call in this big of a game. 
Dodgers: Dave Roberts Discusses Why David Price, Justin Bruihl are Off Wild Card Roster