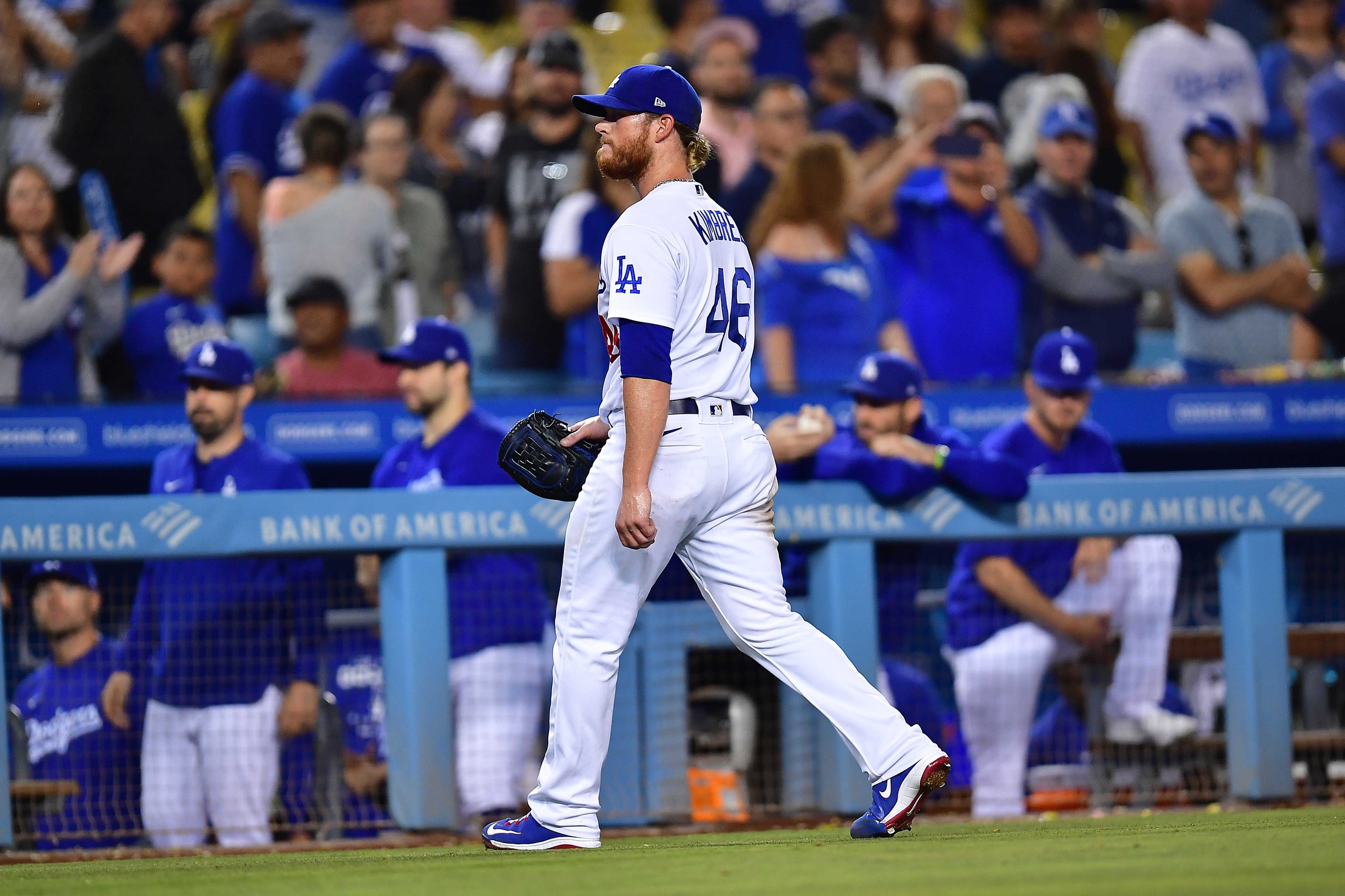 The headline above may be the biggest question mark for the Dodgers as they enter the postseason. Craig Kimbrel has been inconsistent all year long, and has reverted to old habits since the magic of 'Let It Go' has run out.
Dodger fans have been pretty outspoken about Kimbrel throughout the season and weren't shy this time around. They gave their thoughts on the situation, as did the experts here at Dodgers Nation.
WATCH: Dodgers Leaving Craig Kimbrel Off Postseason Roster? How LA Will Close Games in the Postseason!
If I'm Dave Roberts, I'm not putting Kimbrel anywhere near that postseason roster. Unless the team has a greater than six run lead, I wouldn't want him throwing even a single pitch. And at that point, why even keep him on the roster?
The veteran has a 3.95 ERA with 7 losses and 5 blown saves over 60 appearances this year with LA. He walks too many batters and has a career-low 10.4 strikeouts per 9 innings, leaving little value to be had during the most important stretch of the year.
We'll see how much his experience pitching in the postseason keeps him around, but hopefully Roberts doesn't give into the sunk-cost fallacy, and cuts ties with Kimbrel before he costs them.
Do you think the #Dodgers will still keep Craig Kimbrel on the postseason roster?

— Dodgers Nation (@DodgersNation) September 28, 2022
Do you think Kimbrel should be on the postseason roster? And if it's a different answer, do you think he will be on the roster? Let us know in the comments below!
Have you subscribed to our YouTube Channel yet? Subscribe and hit that notification bell to stay up to date on all the latest news, rumors, interviews, live streams, and more!