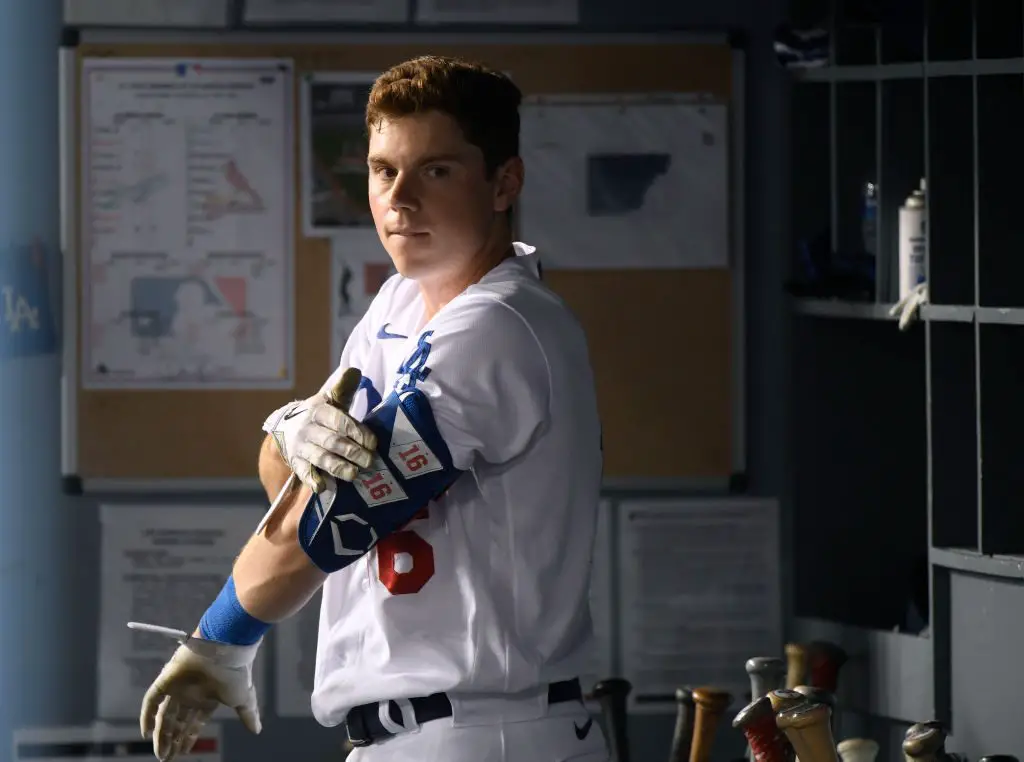 Dodgers Team News
Dodgers: Will Smith Continues to Come Up Clutch, and He Did it Again
Measuring a player's ability to come up in a clutch situation is tough. There are plenty of metrics used to try and measure pressure situations, but sometimes it just seems like a player has IT. That's what it looks like with Dodgers catcher Will Smith.
Will came up in a big spot once again on Saturday night. The Dodgers had the bases loaded with no outs in the bottom of the 8th of a tied game. All he needed to do was get the ball into the air deep enough to bring in the runner. Instead, he brought in 2.
Smith laced a base hit to give the Dodgers the 4-2 lead and eventually seal the win. After the game, he was asked to try and identify why he has been so good in big situations. Smith cited his lack of fear of failure as one big reason.
I feel pretty confident in those situations. I've had a lot of success. I feel like I'm not afraid to fail in that moment. I feel like it's going to happen. I'm able to stick to my approach, swing at the right pitches, not expand out of the zone, put a good swing on the ball, and good things will happen.
Those 2 runs gave Smith 64 RBI's on the year through 106 games played. That's good for 4th on the team despite sort of sharing catching duties with Austin Barnes. He has also helped to carry the offense at points in the season, including a hot month of August. 
Will Smith is very good at baseball, we all know that. But he just brings an extra edge to the team with his ability to hit in big spots. That's how the legends make their mark on the game. 
Dodgers: Dave Roberts Explains Why Billy McKinney Continues to Start