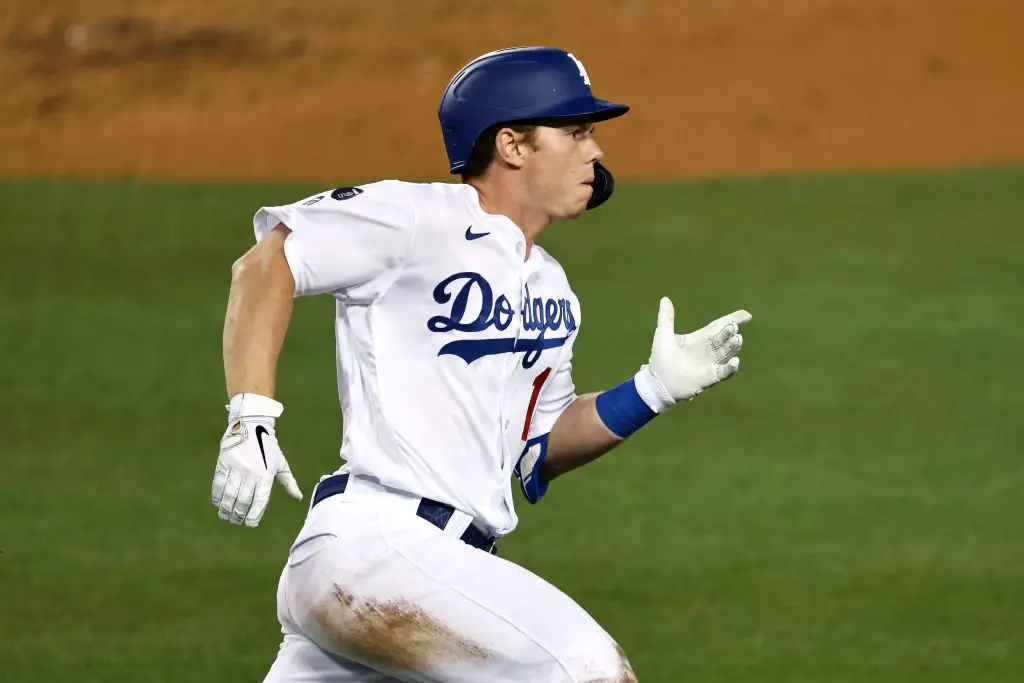 It's easy to get lost on a roster loaded with big names. Dodgers catcher Will Smith quietly had the finest year of his promising career.
Smith was ranked as the fifth-best catcher in ESPN's pre-season rankings.
Smith produced a .258/.364/.495 slash line in 2021. His .860 OPS ranked second amongst catchers with at least 400 plate appearances. He only trailed seven-time All-Star Buster Posey (.889) in that category. There's no shame in trailing the best catcher of a generation.
As Olney mentions, it would be a surprise if Smith doesn't earn the label of the "best catcher in baseball" in the coming years.
Baseball aficionados know that a catcher's defense is just as important, if not more important than their offensive output. Smith graded out as a slightly above average defender by DRS (defensive runs saved) last season. Of the 30 catchers that had 400 PAs, Smith ranked 12th in DRS per FanGraphs.
Catchers are also key to minimizing the opposing team's ability to steal bases. MLB mathematicians have yet to develop the perfect stat in regards to preventing stolen bases. Fangraphs uses DRS-based Stolen Base Runs Above Average or rSB for short. Smith ranked 13th in rSB in 2021.
Smith will need to continue to improve defensively, but he's already one the best hitting catchers in MLB.
The Royals Salvador Perez just set the record for home runs by a catcher in a season with 48 long balls. Former Dodger Yasmani Grandal is still at the top of his game (.420 OBP). J.T. Realmuto is the rare five-tool catcher.
Smith compiled more WAR (4.6) than all three of those slugging backstops.
The 26-year-old has a bright future with Los Angeles. Smith isn't eligible for free agency until 2026.
By then, Smith could be the unquestioned king of MLB catchers.
Next: Getting the Most Out of Justin Turner at Third for Another Season