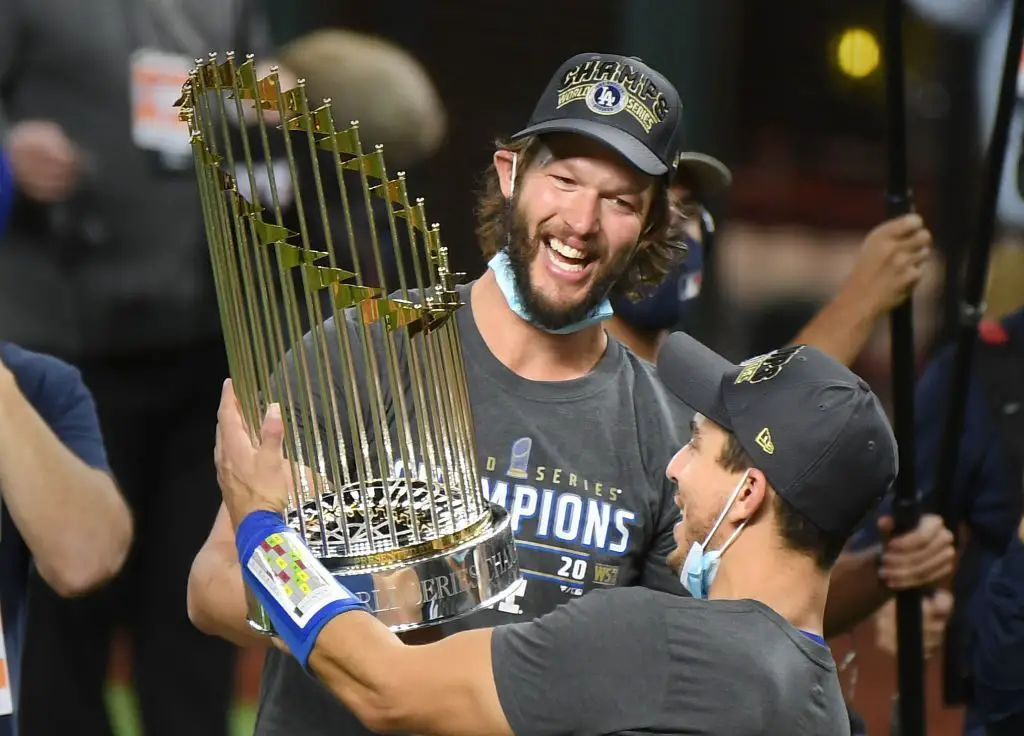 It's been a long road for the World Series title to make its way back to Los Angeles. But in 2020, the Dodgers ended a 32 year-long drought and reached the pinnacle of Major League Baseball. 
Dodgers fans have been eagerly waiting to purchase the gold-lined championship jersey to celebrate that win. The good news is that they will be able to do so very soon, according to the team.
The Dodgers announced today that the championship jerseys and hats are going on sale this Friday at 12pm. They will be available at Dodger Stadium and throughout the clubhouse stores at the home opener. Jerseys and hats can also be purchased on the team's website. 
All gold everything for the Champs.

The gold jerseys and caps will go on sale at Dodger Stadium, Dodgers Clubhouse stores throughout LA and https://t.co/9I0nt1NziT on April 9 at 12pm! pic.twitter.com/yL491Ze1PM

— Los Angeles Dodgers (@Dodgers) April 5, 2021
Teams that win the World Series get the opportunity to wear the gold-laced jerseys at home in the following season. This will be the first time that the Dodgers have had the chance to don the new look for World Series winners. 
Teams are allowed to wear these jerseys throughout the year, though they generally choose to showcase them only a few times throughout the year. No word from the Dodgers on when and how often they plan to wear these jerseys in 2021. 
The Dodgers kick off their home opener this Friday against the Washington Nationals. There is a ring ceremony scheduled prior to the game where players will receive their World Series rings. The championship banner will also be unveiled at the ceremony prior to first pitch. 
Dodgers Home Opener Opponent Cleared to Play After COVID Outbreak