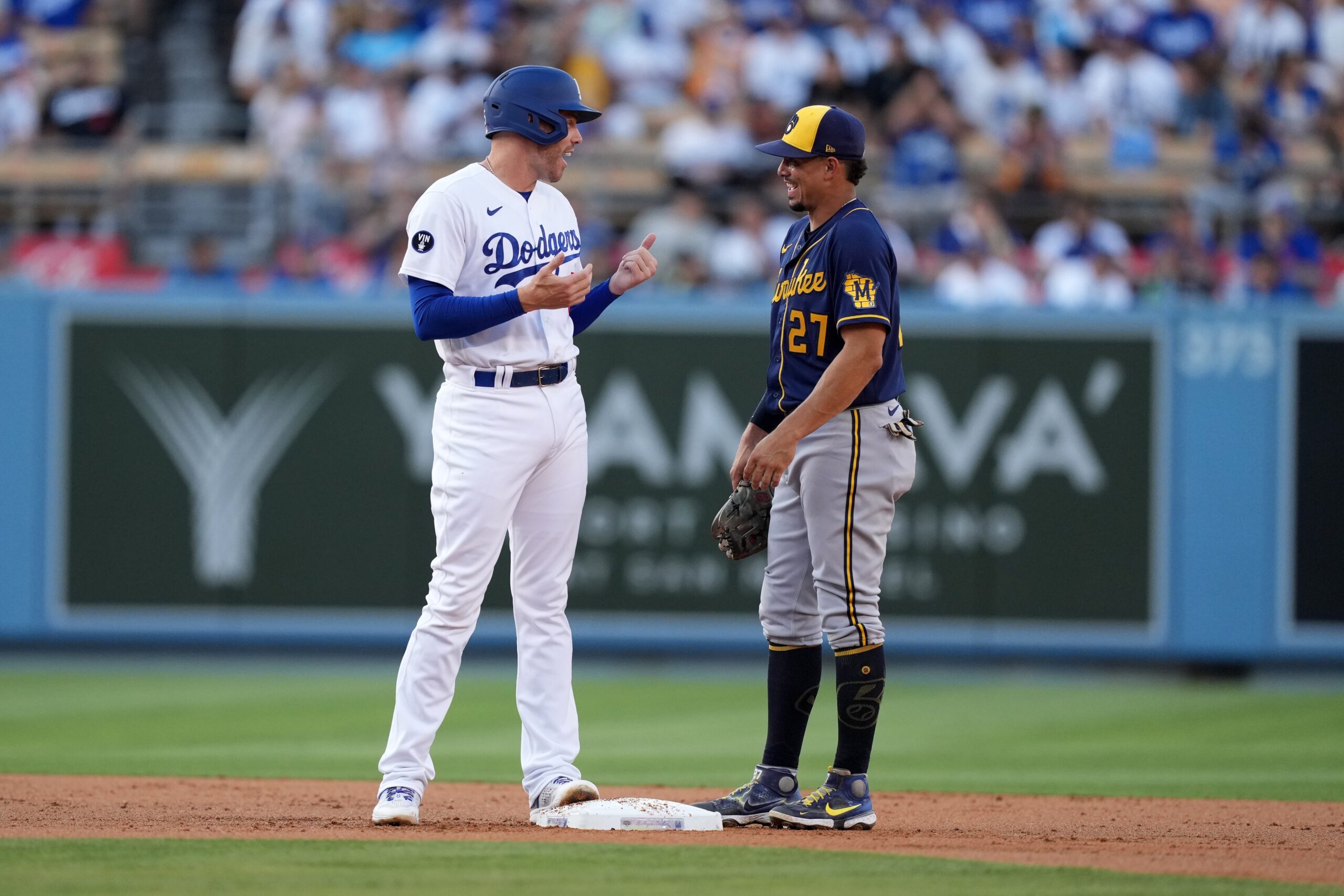 Dodgers Team News
Dodgers Writer Predicts One Top Hitting Prospect Being Involved in Potential Adames Trade with Milwaukee
If the Dodgers don't re-sign Trea Turner or bring in one of the other big-name free-agent shortstops, they have two options: They can stay internal with Gavin Lux (or Chris Taylor or Jacob Amaya), or they can trade for a shortstop. One of the top names being bandied about as a possible trade target is Willy Adames of the Brewers.
MLB.com's Dodgers beat writer, Juan Toribio, did a mailbag edition of his newsletter on Thursday, and he discussed the chances of Turner coming back and the possibility of L.A. trading for Adames. On the Adames subject in particular, he answered a reader question about what a possible trade might look like.
Which players would the Dodgers have to give up to acquire Willy Adames in a trade? — @mistermojodoza via Twitter

Well, this question fits in nicely. To be honest, it just depends on what Milwaukee wants back. If the Brewers want prospects that are close to Major League ready, a package starting with second baseman/outfielder Michael Busch would make sense. Busch is a talented prospect, but his path to the bigs is pretty blocked in Los Angeles.
If the Dodgers bring in a shortstop from the outside, it's hard to see both Lux and Busch remaining with the team, simply because they're esboth big-league second basemen and teams are only allowed to play one second baseman at a time. (That sentence wasn't intended to be a joke about banning the shift when I started typing it, but by the time I got to the end I had accepted it, and I hope you will, too.)
So yes, if L.A. were to acquire Adames in a trade, it would make sense for Busch to be part of the package heading back to Milwaukee. Or, in a different iteration, Wisconsin-native Lux could headline the deal, although that's a much different deal because Lux is an established big leaguer, not just a promising prospect.
Have you subscribed to our YouTube Channel yet? Subscribe and hit that notification bell to stay up to date on all the latest Dodgers news, rumors, interviews, live streams, and more!