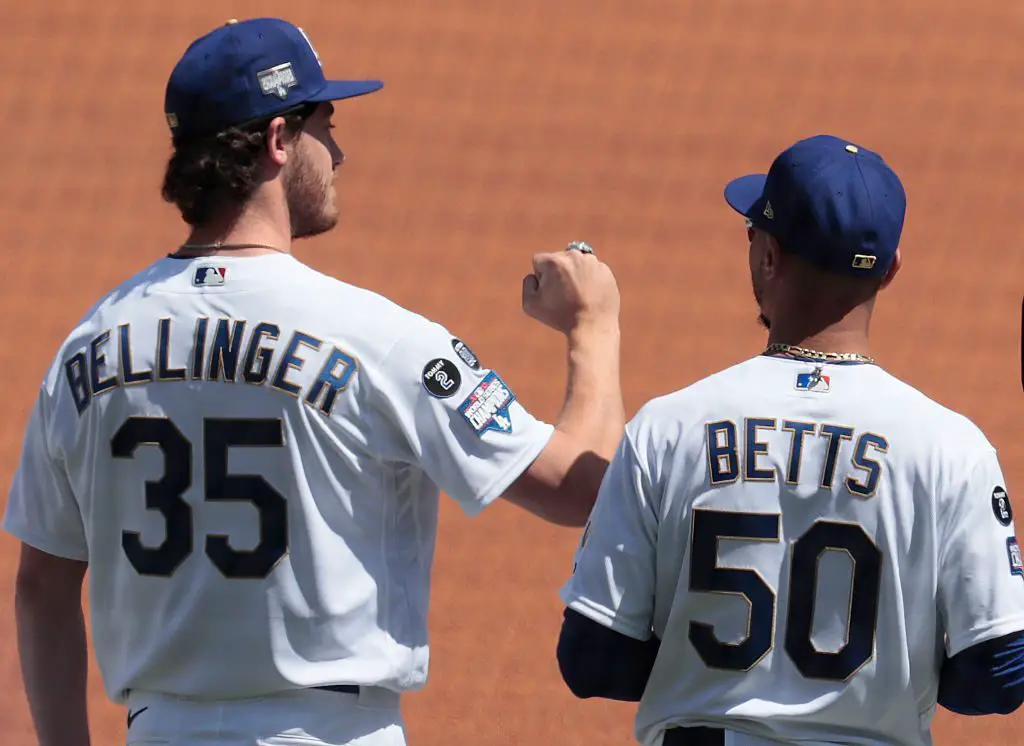 Dodgers fans have been holding their collective breath since Mookie Betts got hit in the forearm last night. The way that he collapsed in the batter's box, it almost felt like a certainty that he was seriously injured. 
After the game, Dave Roberts could not say how severe his injury was. Doc said that the Dodgers would wait for Mookie to come in on Tuesday morning to test his arm and see how he was feeling. He underwent x-rays today. 
The good news is that the x-rays came back negative. There is some soft tissue damage and swelling, but that's to be expected when you get plunked by a 95 mph heater. The Dodgers obviously have him out of the lineup today. 
But the fact that Roberts doesn't feel like there is any additional damage is huge. Dodgers fans are obviously a little hesitant after there was a fracture revealed in Cody Bellinger's leg just days after he had a negative x-ray. 
But Roberts did say that Betts would be available to pinch-run in the game today if it was absolutely necessary. The Dodgers have an off day tomorrow before starting a 4-game series against the Padres in Los Angeles on Thursday. 
The Dodgers went with an outfield trip of AJ Pollock, Chris Taylor, and Zach Mckinstry in the absence of Mookie and Cody. 
Dodgers' Depth Being Tested Early and Often, Dave Roberts Responds