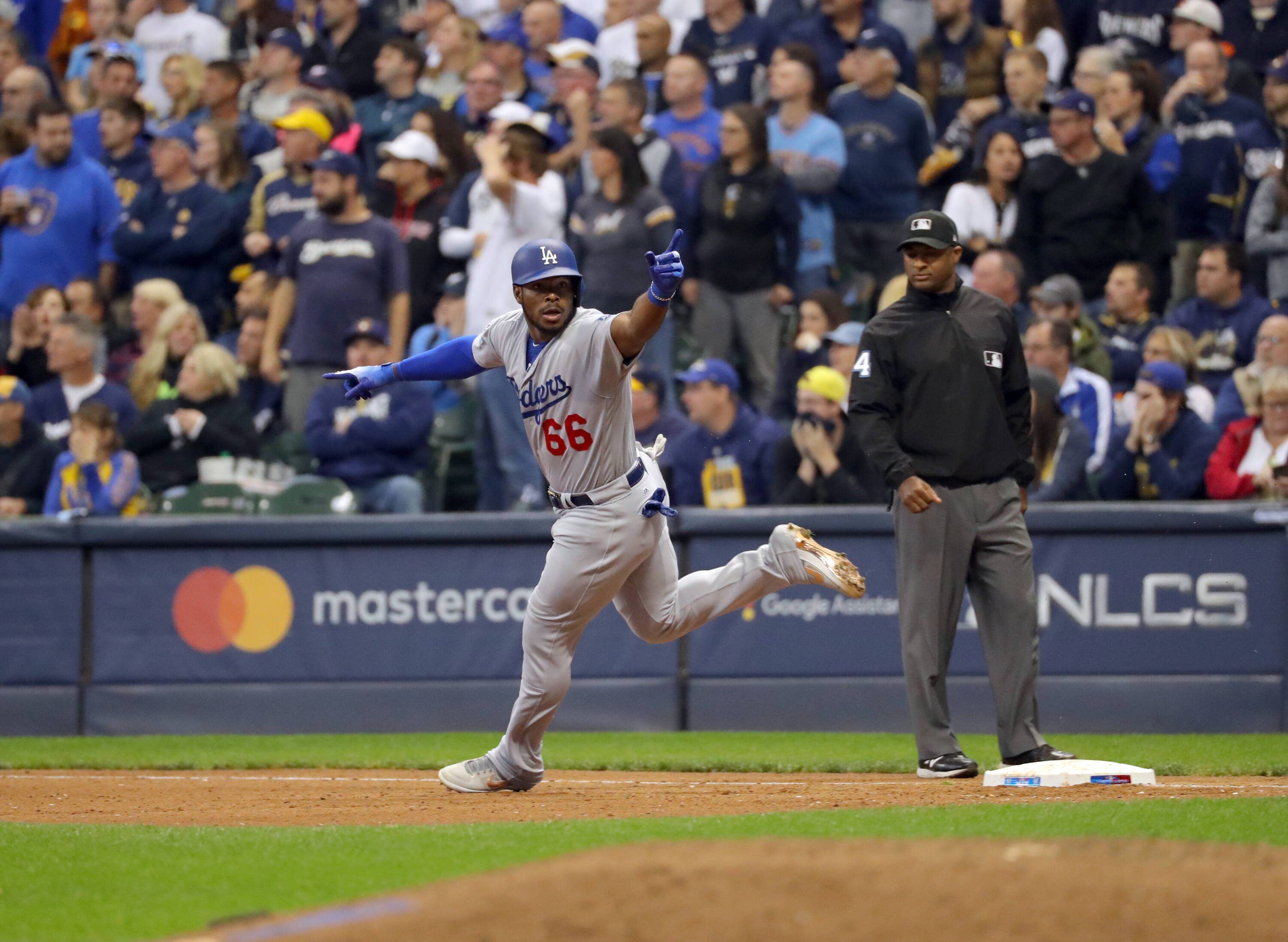 Earlier this year, former Dodgers outfielder Yasiel Puig expressed a desire to once again play for the Dodgers one day. For now, the Wild Horse is playing baseball for the Kiwoom Heroes of the KBO (Korea). Puig signed a one-year, $1M contract in early December. $1M is the max salary a foreign player can receive in the KBO.
Puig officially arrived in Korea on Wednesday to plenty of buzz. In the video, there's a plethora of photographers snapping photos of the one-time All-Star. His agent, Lisette Carnet, also announced his arrival in a social media post.
@YasielPuig has arrived in Korea. From 2013-2019 they played Dodger games on TV here everyday, so he is as well known here as he is in Los Angeles! @cperez58 @stage7photos @LeonaSports pic.twitter.com/z6n4fCC3oi

— MLB Player Agent Lisette Carnet (@lisettecarnet) February 2, 2022
Puig was previously represented by Rachel Luba's agency, Luba Sports, but elected to switch agents in November of 2021. Luba Sports also represents pitcher Trevor Bauer.
Even though he hasn't played for the Dodgers since 2018, he's still repping Dodger blue overseas.
Hello Korea ?? https://t.co/Ur6Hkyum3N

— MLB Player Agent Lisette Carnet (@lisettecarnet) February 3, 2022
Who knows, if Puig can perform in the KBO this season, a return to MLB might not be out of the question.
Have you subscribed to our YouTube Channel yet? Subscribe and hit that notification bell to stay up to date on all the latest Dodgers news, rumors, interviews, live streams, and more!
MLB News: MLBPA and League Expected to Resume 'Core Economic' Discussions Soon