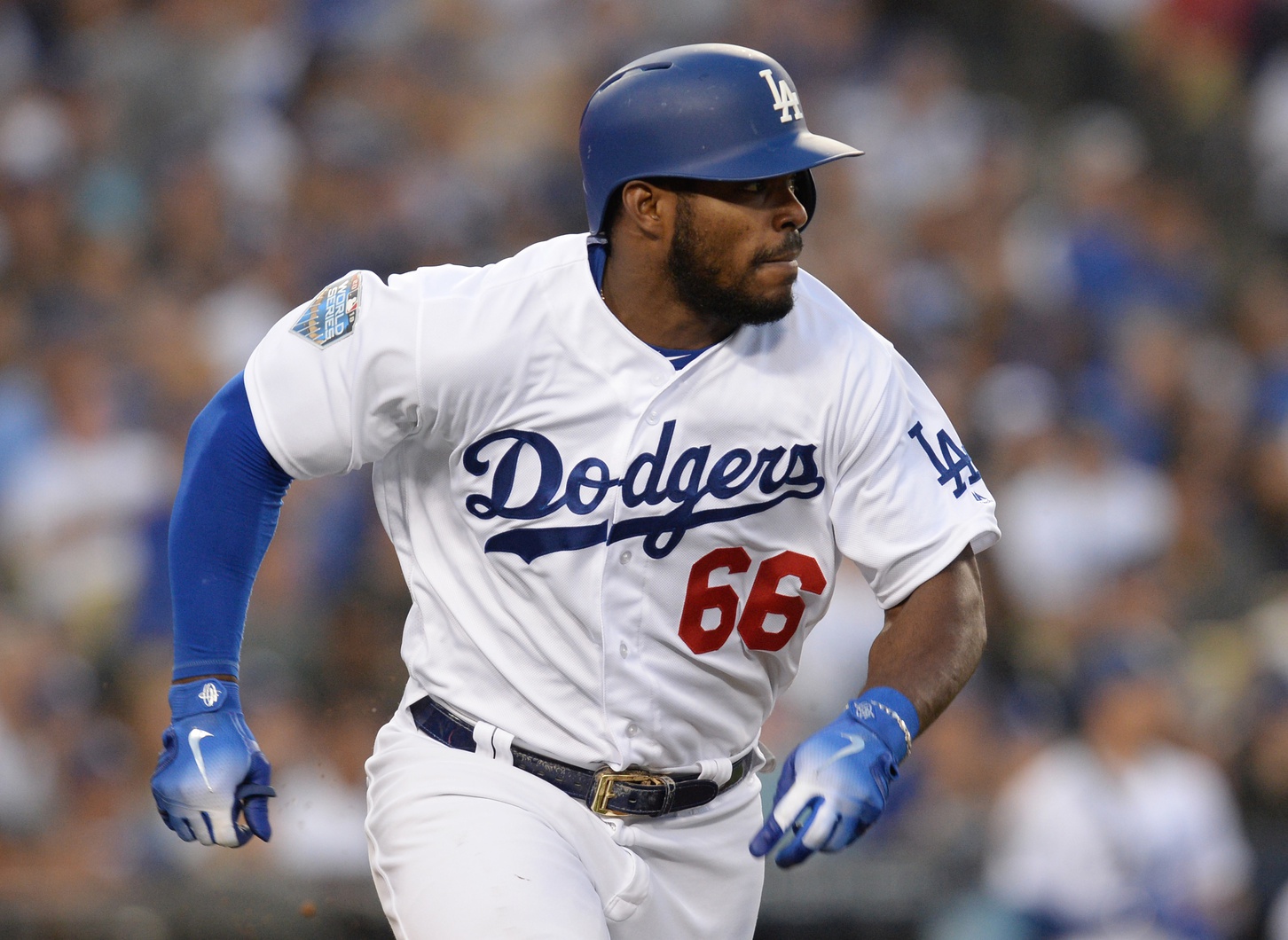 Dodgers Team News
Dodgers: Yasiel Puig Continues To Make Impact In Baseball Eyeing The Korean Championship Series
Just because the talents aren't being showcased in the MLB doesn't mean Yasiel Puig's name can't be heard. In fact, Puig's name is getting close to as being loud as it was, if not louder, as when he was playing for the Dodgers. 
Puig has been making his presence felt with the Kiwoom Heroes and is on his way to the Korean Championship Series. Puig has been batting a .277 on the season with 21 home runs and 73 RBI's in 126 games, but he has been playing his best when it mattered most. 
WE ARE GOINGS TO THE KOREAN CHAMPIONSHIP SERIES! ??#winforvin pic.twitter.com/jpkFc6nlZF

— Yasiel Puig (@YasielPuig) October 28, 2022
In the series against the LG Twins, Puig has been batting a .364 and in a closeout game Puig went 2-2 with one home run, two RBI's and two BB. Puig also earned MVP honors in the final game. 
Home Run, 2-2, 2 BB, 2 RBI and MVP of Final Game! You are on ?

— MLB Player Agent Lisette Carnet (@lisettecarnet) October 28, 2022
This kind of hitting is exactly what his team needs in order to secure their championship Puig must be feeling on top of the world.
Dodgers fans love and miss Puig for his six up-and-down seasons with the team, but now they can be happy for Puig with his new found success in Korea. It's something to keep an eye on as his team looks poised to make some noise and we will be rooting for him in America. 
Puig signed a one-year contract this season to play in Korea and already is knocking on the door of his first baseball championship. 
Have you subscribed to our YouTube Channel yet? Subscribe and hit that notification bell to stay up to date on all the latest Dodgers news, rumors, interviews, live streams, and more!
Dodgers: Clayton Kershaw to Honor Tommy Lasorda in a Special Way