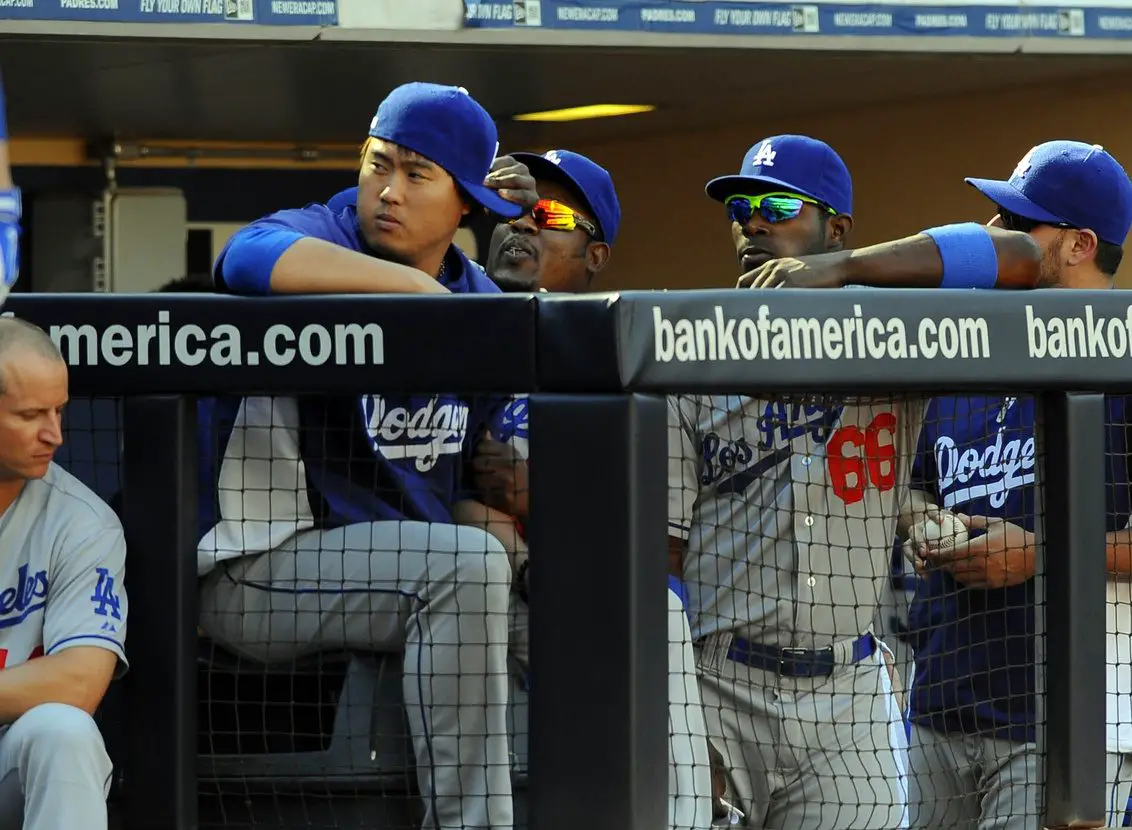 Former Dodgers outfielder Yasiel Puig recently reunited with a former LA teammate. On Thursday, Puig posted a photo of he and starting pitcher Hyun Jin-Ryu with a heartfelt message.
In the video, Ryu is seen playfully rubbing the outfielder's head before jokingly giving him a firm slap.
Presumably, Puig's rendezvous with Ryu took place in Ryu's home country of South Korea. Puig has been in Korea since early February.  He'll be playing for the Kiwoom Heroes of the Korean Baseball Organization after signing a one-year deal with the club in December. Ryu played for the Hanwha Eagles of the KBO for seven years before signing with the Dodgers in 2013.
The two were teammates on the Dodgers for six seasons (2013-2018).
Puig and the Heroes are set to begin their season in early April.
Unlike MLB, the KBO's April 3rd Opening Day has not been postponed.
Back in January, Puig talked about one day returning to the Dodgers. Performing well for the Heroes could, at the very least, pave the road for a return to the MLB for the Cuban outfielder. He has not played in the majors since 2019.
That season, Puig posted a .777 OPS in 100 games with the Cincinnati Reds before being traded to the Cleveland Indians at the deadline. The outfielder recorded a .800 OPS in 49 games with Cleveland.
A return the Dodgers one day seems highly unlikely for Puig, but in this day and age, anything is possible.
Have you subscribed to our YouTube Channel yet? Subscribe and hit that notification bell to stay up to date on all the latest Dodgers news, rumors, interviews, live streams, and more!