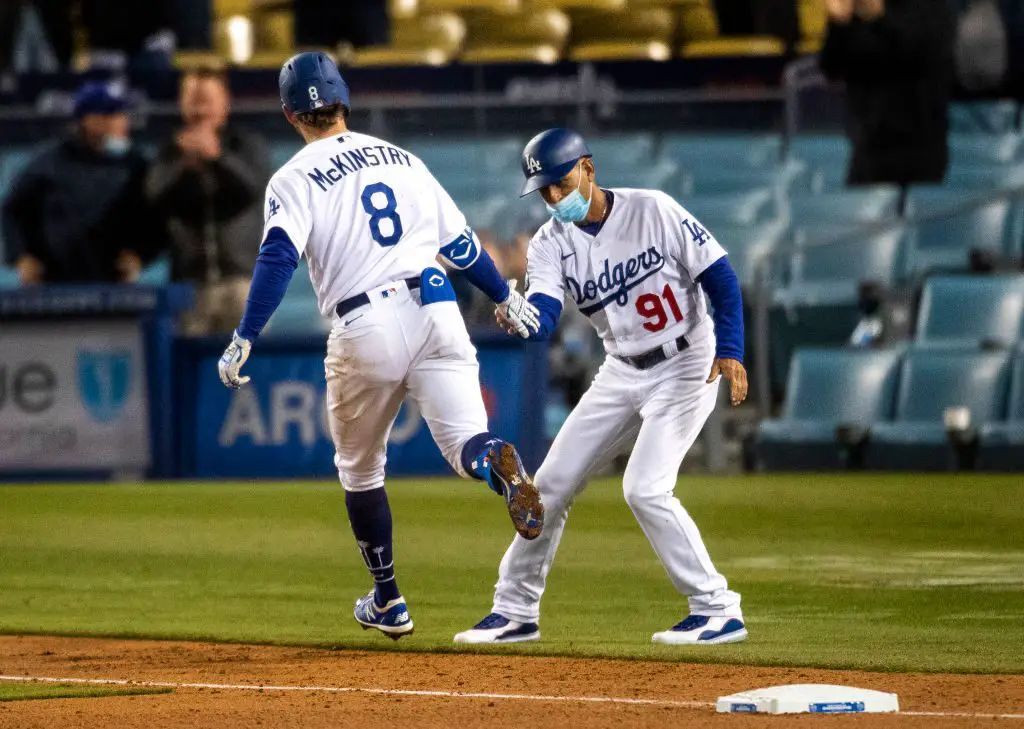 The Dodgers are getting healthy again and that's very bad news for the NL West. No team was really able to pull away in the standings since Los Angeles went on their losing streak, and they might have missed their chance. 
One piece of the Dodgers offense that they have missed greatly is Zach McKinstry. In fact, the horrible losing streak started when he hit the injured list with an oblique issue. McKinstry really extended the bottom of the order and got the job done in big spots. 
The good news this week is that McKinstry is taking a big step in his return to the Dodgrs. Dave Roberts said on Friday that he would be starting a rehab assignment with Triple-A Oklahoma City this weekend. 
Zach is going to go out here I think potentially Sunday on rehab. And it will be a week give or take a few days on the backside. So he'll go out on Sunday or Monday and join that OKC team.
McKinstry playing just a week of games is also huge for the Dodgers. Ideally, he would be able to return to the lineup right around the time Los Angeles hosts the Giants for a 3-game series. That will happen in just under 2 weeks from now.
When he was in the Dodgers lineup, McKinstry was making a case for Rookie of the Year. He put up a .296/.328/.556 slash line with a .883 OPS. He also drove in 14 runs for Los Angeles in just 17 games.
Dodgers Tickets: LA Announces Ticket On-Sale Date for Next Homestand Featuring Giants