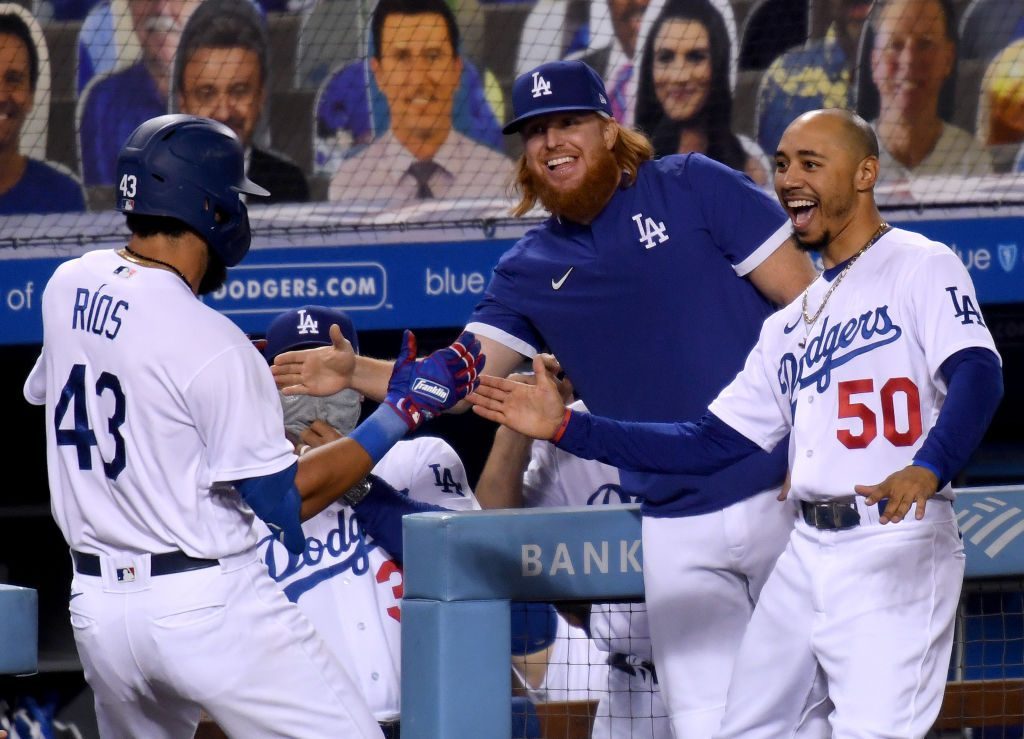 Dodgers Team News
Edwin Rios Reveals Mookie Betts Not in 'Season Shape' to Challenge Him in Practice
In case you haven't figured it out already, Mookie Betts can truly do it all. The Dodgers superstar is not just an excellent right fielder, but could probably pitch and catch in a game if the team were in a position to need that. 
Betts played a decent amount of second base in his first year with the Boston Red Sox. Since then, he's mostly been limited to the corner outfield position throughout his career. The Dodgers did play him at second in a game last year at his request though, and he takes groundballs before every game.
One guy that he has challenged in the infield is Edwin Rios. Betts has formed a sort of bond with the young third baseman and took some groundballs with him at third last year in a little bit of a competition. In a conversation with am570's Dave Vassegh, Rios revealed that the two Dodgers teammates will have that again at some point. 
I called him out a couple of times and he says he's not in season shape yet. He said he ain't ready for me yet. But you know how Mookie needs just a couple of weeks and then he's just unreal. He said he's got something for me this season and I'm waiting, so I'm making sure I get my work in so there are no surprises. 
It's sort of incredible the bond that Betts has been able to have with so many young players and aging veterans on the squad. More than anything, it speaks to his leadership and ability to command the clubhouse with the Dodgers. 
Rios is expected to get a full season under his belt with the Dodgers big league squad in 2021. Last year, he crushed a homerun every 9.5 at-bats, which is an absurd number even in a limited time. With Rios backing up Justin Turner at the hot corner, Los Angeles is shaping up to have one of the better benches in the league. 
Have you subscribed to our YouTube Channel yet? Subscribe and hit that notification bell to stay up to date on all the latest Dodgers news, interviews, live streams, and more!
Dodgers: Dennis Santana Could Be Working His Way Into the Opening Day Roster