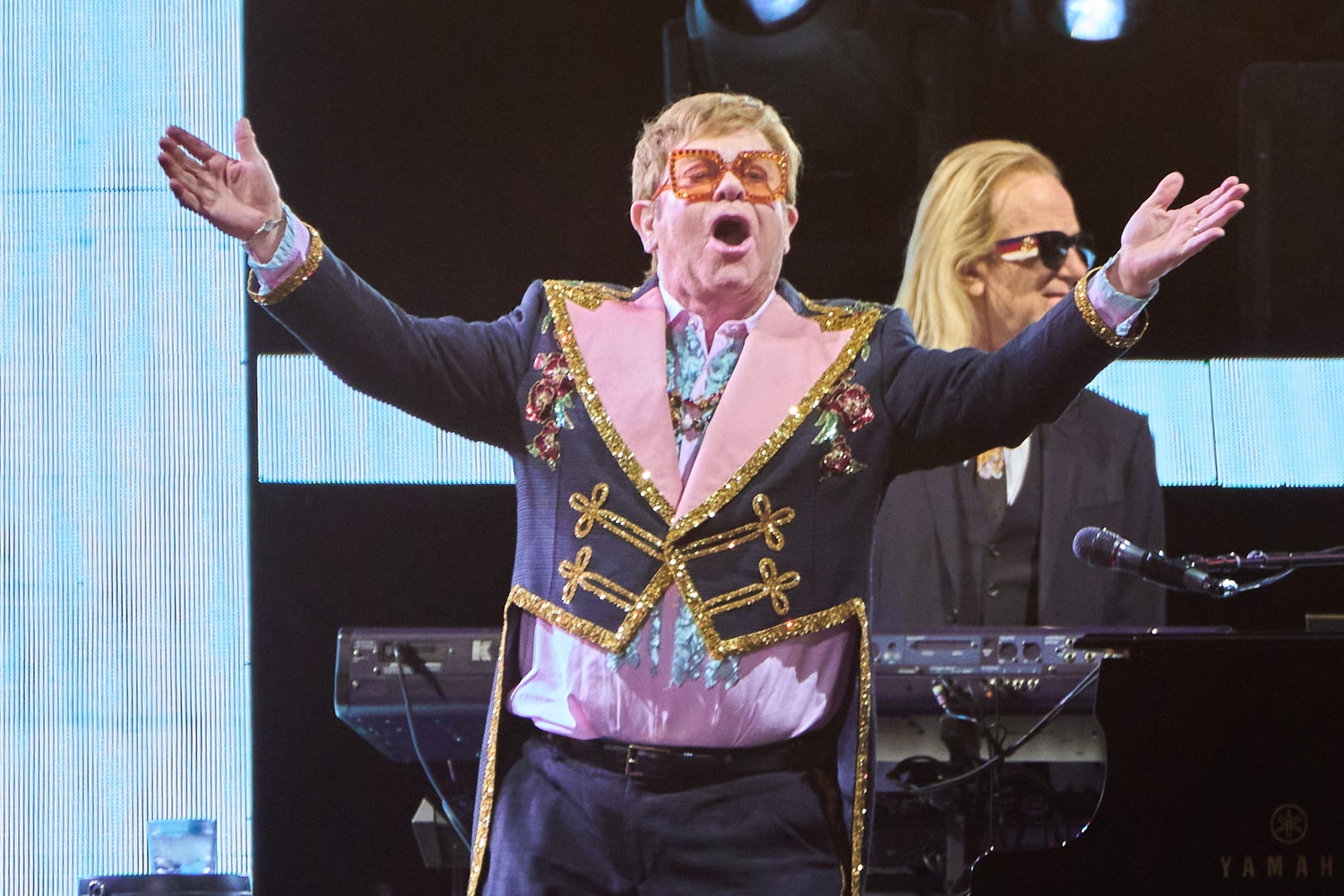 Dodgers Team News
Elton John Concert at Dodger Stadium Faces Massive Traffic Issues, Fans Miss Start of Show
The Dodgers do a lot of great bobbleheads. They also sometimes do some that make you scratch your head a little bit. When the Dodgers announced they were doing an Elton John bobblehead last season, a friend of mine posted on Facebook:
"Ok am I missing something? Just heard on the radio Dodgers are having an Elton John bobblehead night. Aren't these giveaways supposed to help bring people in? Is Elton John the key? I would think Bad Bunny bobbleheads would sell out quick, but not Elton John."
As it turns out, yes, she was missing something. The bobbleheads were at least partially to provide publicity for Elton's upcoming concerts at Dodger Stadium. But what about her assumption that there's not much crossover between Dodger fans and Elton John fans?
Well, that might have been accurate, based on reports about the traffic getting into the first of three weekend concerts on Thursday night. The number one rule of Dodger Stadium is: It's impossible to get there on time. If you're not at least an hour early, you're going to be at least an hour late. But the concert attendees must have missed the memo.
According to this report, the concert had been going for over 30 minutes and the camera showed hundreds of cars still trying to get into the parking lot. At a typical Dodger game, you have some fans taking the bus from Union Station, a lot of people using rideshares, quite a few utilizing the free or cheap parking outside the actual parking lot, and several using scooter rentals to scoot into the parking lot. In addition, you have a lot of families coming into the stadium in one car.
As Desmond Shaw notes on the video, it looks like quite a few more cars than for even a sellout Dodger game. Concertgoers of "Elton John fan" age apparently aren't as likely to utilize those alternate options to keep from parking in the lot, and not a lot of entire families are going to see Elton John together. So in the end, you probably had a lot of cars with just a 60-something husband and wife in them. There are only 16,000 parking spots at Dodger Stadium, with more than three times that many seats inside the stadium. The math just doesn't work out with two people per car.
Hopefully, everyone eventually got to see the concert. If you were there, tell us about your experience in the comments. And if you're going to either of the upcoming concerts this weekend, plan ahead!
Hope everybody enjoyed @eltonofficial ! Now comes the fun part of getting out of the @Dodgers Stadium parking lot ????? pic.twitter.com/WcjJgtblkT

— Desmond Shaw (@RoadSageLA) November 18, 2022
Have you subscribed to our YouTube Channel yet? Subscribe and hit that notification bell to stay up to date on all the latest Dodgers news, rumors, interviews, live streams, and more!