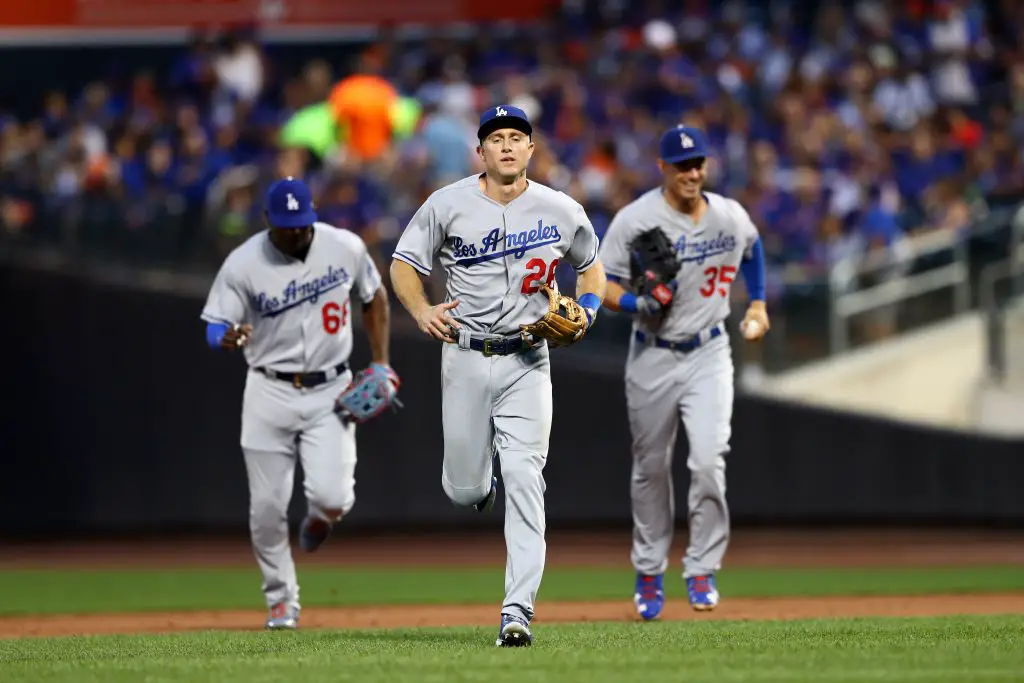 Dodgers Team News
Former Dodgers Outfielder Yasiel Puig Admits to Not Listening to Coaches
When it comes to former Dodger Yasiel Puig, he was making baseball fun again before it was cool. The Wild Horse took the league by storm when he debuted in 2013 and quickly developed a reputation fitting of the name.
As his time in the league and with the Dodgers wore on, it became clearer that Puig was playing the game on his own terms. Moreover, he showed time and time again was less interested in what the coaching staff around him had to say.
In a recent interview with MLB.com, Puig admitted to not necessarily listening to what coaches were telling him. Particularly on defense. Moreover, he admitted to clashes with the people around him.
The main thing for me and my agent right now is to be healthy and improve the things that bothered some people when I played. … You've got to pay attention to the coaches. If they tell me to move to a certain area and the ball ends up being hit somewhere else, that's a problem with their statistics. They're the ones in charge.
The oft-maligned Puig found himself without a job in 2020 after completing the contract he initially signed with the Dodgers in 2012. In part, the state of the game and free agency played a big role. Big league teams aren't spending money — particularly in a pandemic season. But another huge factor was the narrative that followed the now 30-year-old outfielder.
He was difficult. He was late often. And now admits he wasn't always ready to listen.
I didn't like to do it, because I'm the one in the game and I see if the batter is going to hit the ball here or not. If they decide [on the positioning], you've got to respect that. You've got to do what they say. I'm ready to play in the big leagues and leave behind the things that were bothersome.
After the 2018 season, the Dodgers had seen enough. Especially after a key moment in the 2018 World Series where Puig, disregarding coaching instruction on defensive alignment, cost LA an out against the eventual world champion Red Sox.
Now, he seems and says he is ready to turn the page and become a better player and teammate, which is great. Yasiel Puig is not without his faults — none of us are — but the game of baseball is better off with him in it. The Wild Horse is a free agent and has been recently picking up some at-bats in the Dominican Winter League. And all he wants is one more chance to prove himself at the big league level.
NEXT: With Trevor Bauer's Contract Demands, Where Could He End Up?