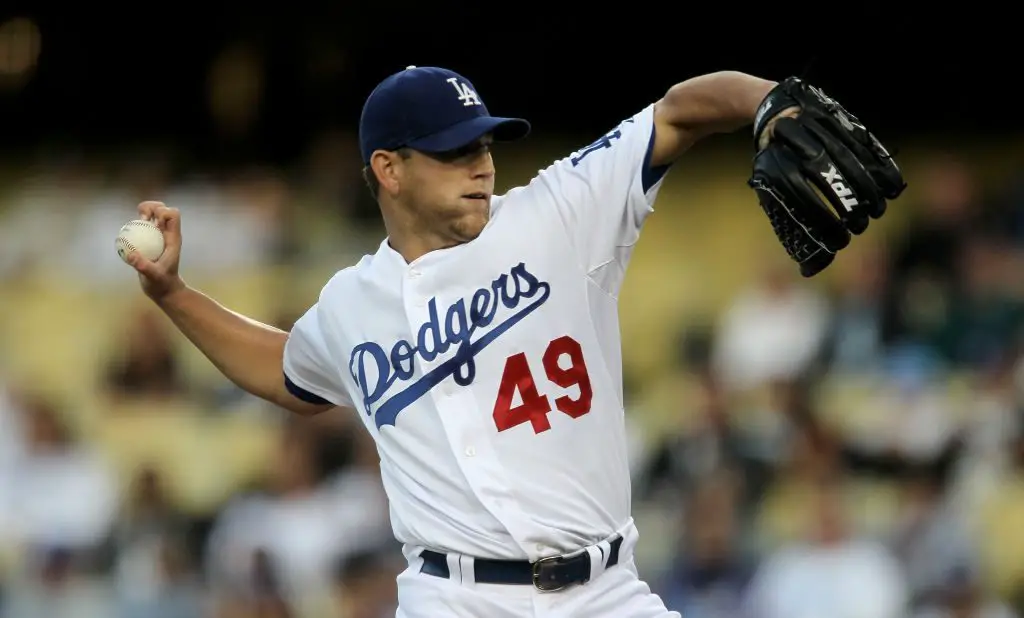 Dodgers Team News
Former Dodgers Pitcher Charlie Haeger Found Dead After Apparent Suicide
On Saturday the news broke that one-time Dodgers pitcher Charlie Haeger was on the run from police in Arizona in connection to a murder. Unfortunately, that story met an even worse ending on Saturday evening.
Haeger was on the run after reportedly murdering his ex-girlfriend Danielle Breed, 34, in her apartment on Friday night. He threatened her roommate while fleeing the scene of the crime and evaded authorities throughout the night. Early Saturday, his vehicle was found abandoned north of Scottsdale in Flagstaff, AZ.
Sadly, the manhunt reached a grim conclusion as the 37-year-old Haeger was found dead of a self-inflicted gunshot wound on a trail in the Grand Canyon late Saturday afternoon.
As noted in an earlier article, Charlie Haeger pitched for the Dodgers in parts of the 2009 and 2010 seasons. In his time with LA, the knuckleballer posted a 1-5 record with a 6.43 ERA in 15 appearances (9 starts). All told, he owns a career ERA of 6.40 over 5 MLB seasons with the Dodgers, Padres, and White Sox.
Most recently, he had been hired by the Chicago Cubs as a minor league pitching coordinator last November, but the pandemic limited his role as the MiLB season was suspended.
We send our condolences to the family of ms. Breed, as well as the Haeger family for this awful travesty. If you are mentally unwell, please seek help.
What's Next for the Dodgers in the 2020 Playoffs?