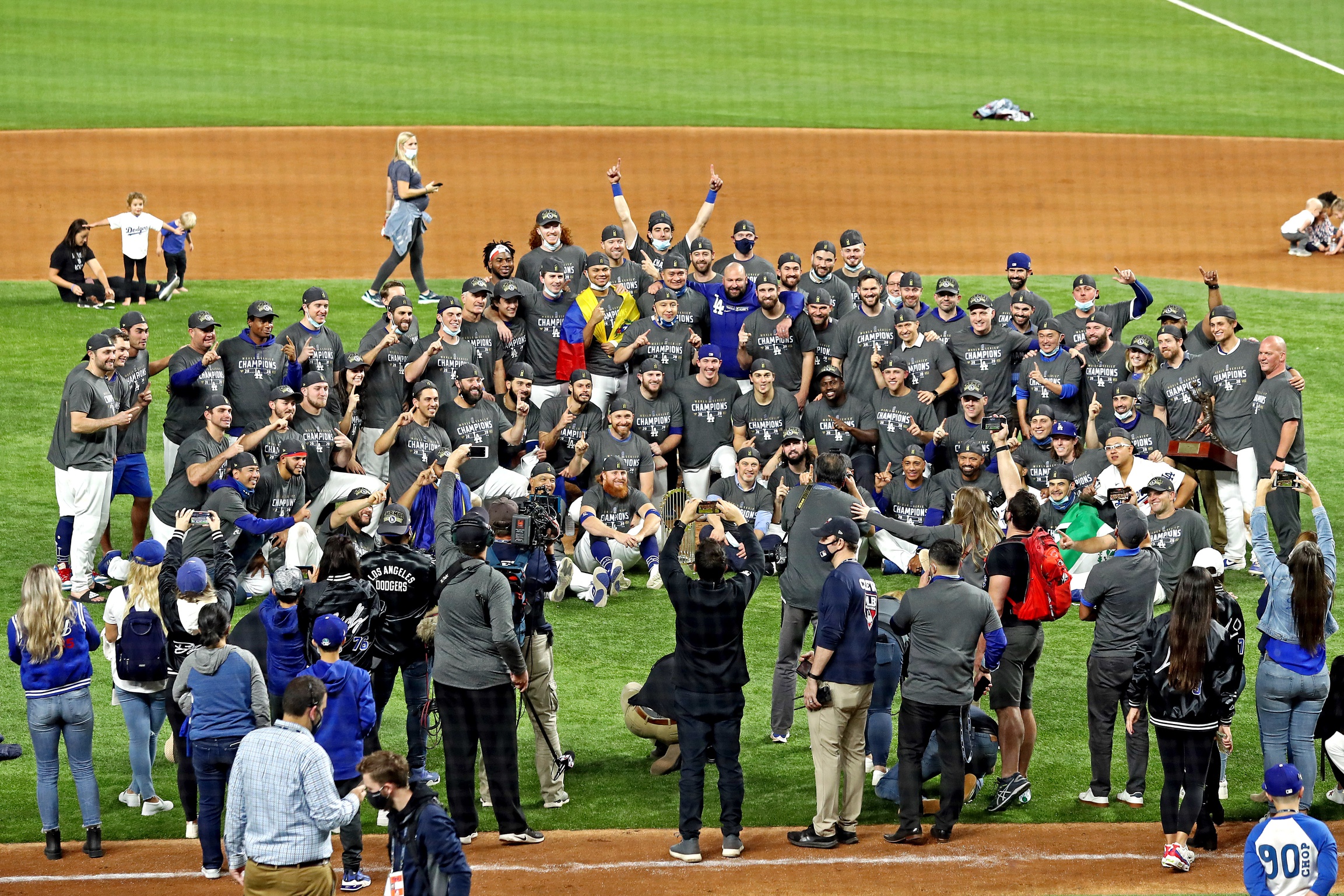 Editorials
How the Dodgers Were Cheated Out of Being One of Baseball's Greatest Dynasties
The Dodgers have been the best team in baseball over the last decade.
Since 2013, the Dodgers lead the league with 921 wins across their 1,502 games. The Yankees are in second with 847. They've also won the NL West in all but one of those seasons — they fell just short last year when they tied a franchise-record with 106 wins.
In the regular season, there's truly been no one better than the Dodgers.
Should the Dodgers of the last decade be considered a dynasty?

— Dodgers Nation (@DodgersNation) September 13, 2022
However, due in large part to the cheating Astros in 2017, L.A. has just one title to back up their dominant run.
So that begs the question: Can this Dodgers team be considered a dynasty?
Fans took to Twitter to share their thoughts, while the experts here at Dodgers Nation gave some, too:
It's hard to disagree with the sentiment that this team needs to win another World Series to truly be considered a dynasty.
It's difficult to call a team a dynasty of the last decade when they haven't even won the most titles in that span (the Red Sox have won two since 2013).
If the Astros didn't cheat their way into a title in 2017, this could be a much different conversation. But the Dodgers can't dwell on the past; they can only look to change the narrative in the future.
Here are some fan takes on both sides of the dynasty conversation:
A regular season dynasty… I just hate that we don't have more WS titles to show for it. Would be interesting to see the outcome in 2017 & 2018 had our opponents not been cheating.

— Benton McDonough (@Bentonmcdesq) September 13, 2022
Heck yeah! And the scary part is that I don't think we've seen half of it. Quote me on this: the Dodgers will continue to make WS runs for the next 10 years. Just ask these two… pic.twitter.com/9gjcU1KjfI

— Zé Bleu (@strpsrchLA) September 13, 2022
If they win this year, yes.

That would be 10 year playoff run with 4 WS appearances with 2 wins (should be 3).

I think that qualifies, but they have to get it done this year.

— _ryan ???? (@ryanatanner) September 13, 2022
The good news for the Dodgers is they're still the best team in all of baseball, and they have their main guys locked up for the better part of the next decade — hopefully Trea Turner gets added to that list, too.
If the Dodgers can start finishing seasons the way they start them, they could very quickly become one of the most dominant teams in MLB history. And good news for Dodger fans — we don't have to wait very long to see if this year will have a happy ending.
What do you think this team needs to do to be considered a dynasty? Or do they have nothing left to prove? Let us know in the comments below!
Have you subscribed to our YouTube Channel yet? Subscribe and hit that notification bell to stay up to date on all the latest Dodgers news, rumors, interviews, live streams, and more!