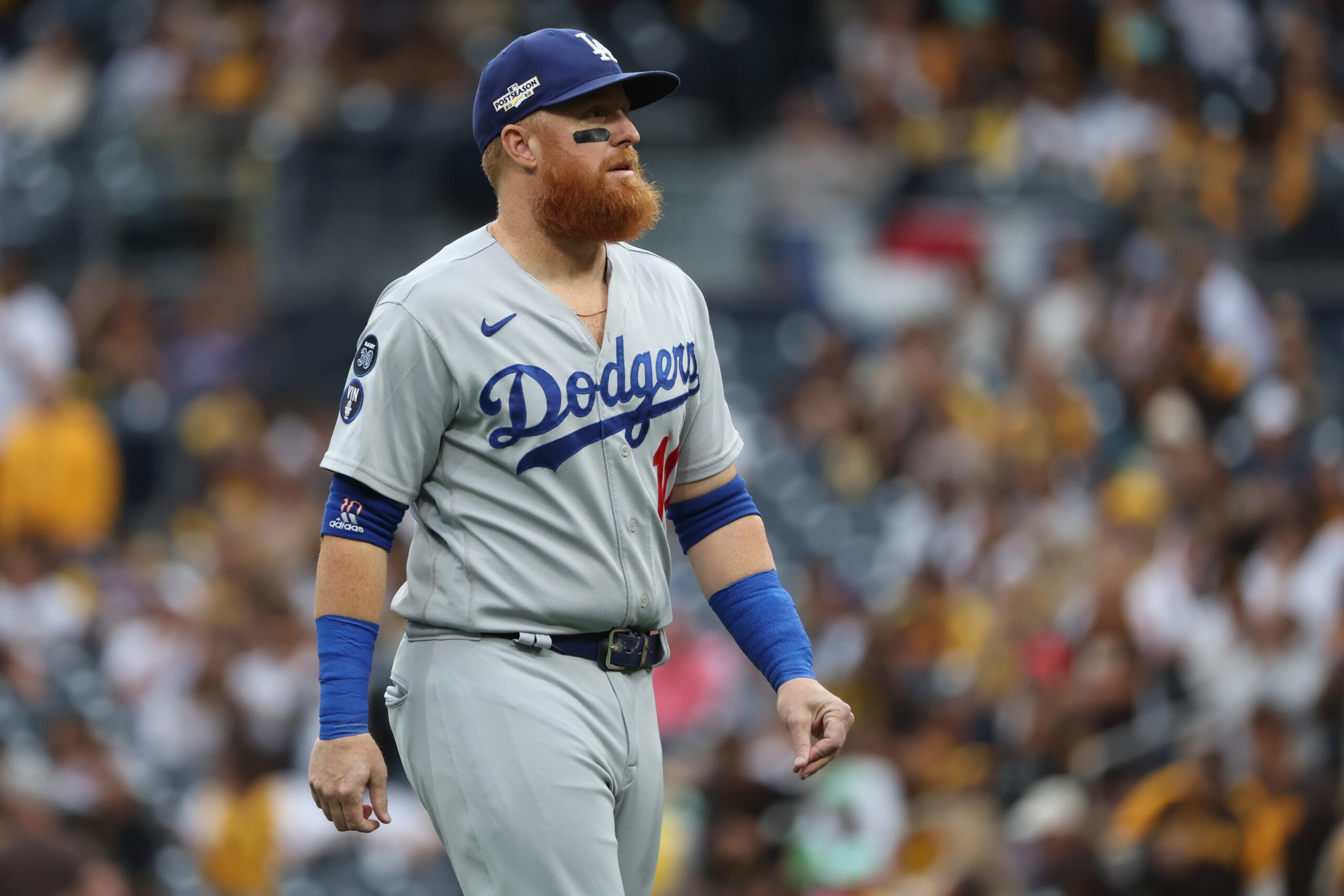 Last week, the Dodgers made the decision to not exercise the club option in Justin Turner's contract which means they were unwilling to pay the $16 million to keep him.
Although it seems like Turner's time is coming to a close with the Boys in Blue, RedTurn2 fans hold faith. It sounds like the Dodgers are working out other possibilities for the seasoned third baseman to stay in Los Angeles.
The Dodgers' President of Baseball Operations for the past eight years, Andrew Friedman seems to be in favor of getting Turner to return next season, (via Bill Plunkett of the OC Register).
"JT has obviously meant a tremendous amount to this organization over the last nine years so we're hopeful that continues…But at this point, he is free to talk to other teams. I know he and Kourtney (Turner's wife) will do what's best for them. We hope that leads to Justin being back in Dodger blue."
Turner has been with the Dodgers since 2014, a year prior to Friedman's arrival in LA. Since then, he's gone through free-agency twice and ended up back with the Dodgers each time.
Friedman wants fans to rest assured that nothing is set in stone yet before they start making grand assumptions.
"We've gone through this (free agency) twice before with him and ultimately he decided to remain a Dodger. In an ideal world, we would like to continue that. But obviously that doesn't guarantee anything at this point."
Ultimately, the fact of the matter comes down to this: Justin Turner is a great player and overall good guy as he just recently won the Roberto Clemente Award for his community involvment but he just didn't put up the best numbers this year.
The 37-year-old infielder's OPS (.788) and OPS + (116) were his lowest since 2013 when he was with the New York Mets. However, he seemed to come to life in the later half of the 2022 season as he became one of the best hitters in the NL hitting for a .319 AVG and .889 OPS after the All-Star break.
Wherever JT goes, we wish him the best. We just hope it's back in LA.
Have you subscribed to our YouTube Channel yet? Subscribe and hit that notification bell to stay up to date on all the latest Dodgers news, rumors, interviews, live streams, and more!