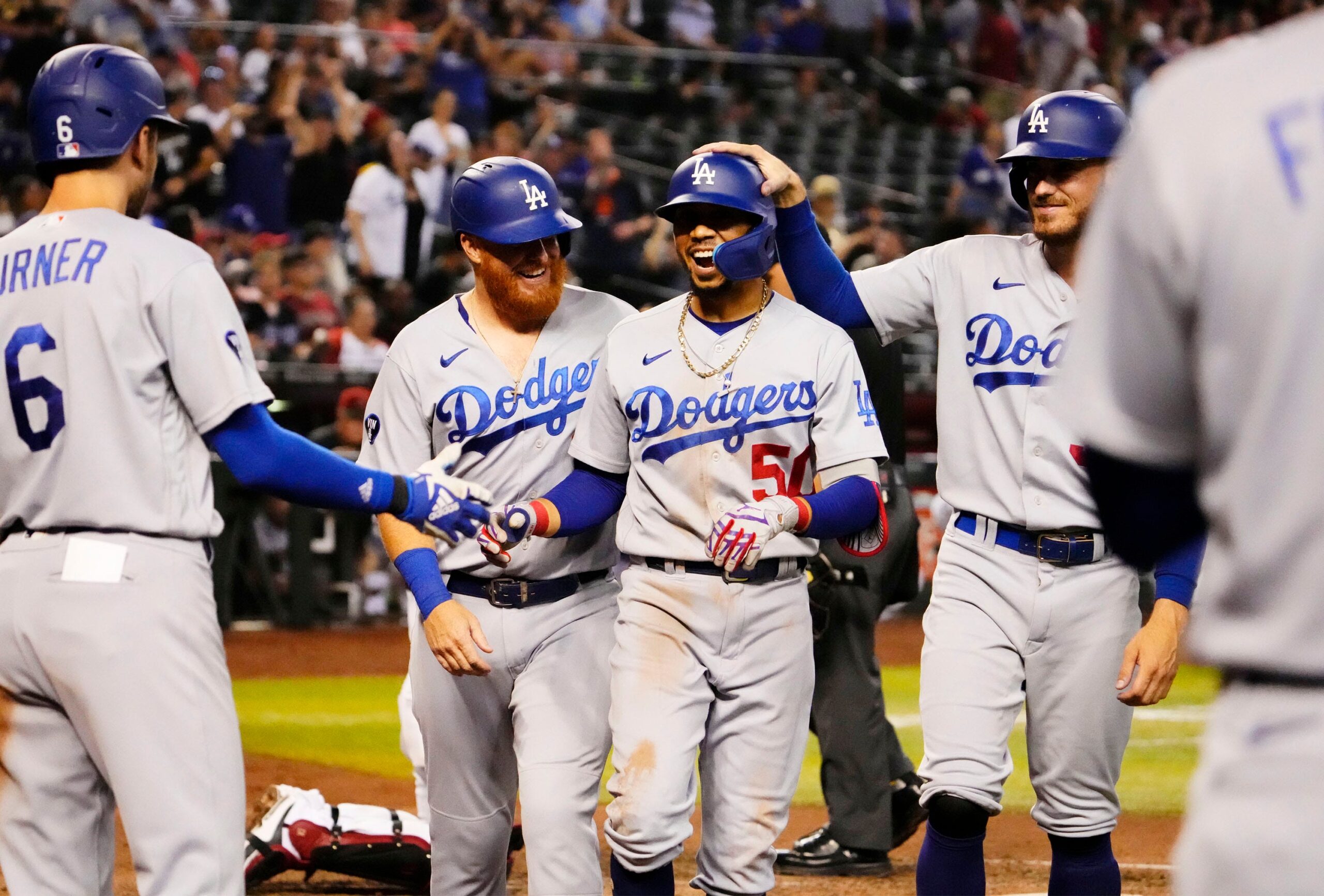 Dodgers Team News
LA Columnist Does Not Think Dodgers Will Bite On Many Big Names This Offseason
The Dodgers have some big decisions to make and currently have over $100 million to work with. The signs point towards the team signing some big-name free agents, but LA columnist Dylan Hernandez doesn't see the Dodgers being so aggressive.
The Dodgers may be prepared to move on from Trea Turner and are also looking for replacements for Tyler Anderson and Cody Bellinger. The hope is the Dodgers have some sort of plan to replace the production from their 111-win season.
Although there's some agreement Anderson will be replaced, Hernandez believes the front office wants to stay put and be below the luxury tax (via Roggin and Rodney).
When I'm listening to Friedman and Kasten then you begin to read between the lines. My guess is that they are going to reset their luxury tax, this will be the year they dip under based on how much they are talking about their prospects. They don't seem to have a Corey Seager type of guy where you know you can automatically plug him in so it's kind of odd, the timing of it. But that's what leads me to believe they are using this year to go under the tax.
The team is only getting older so although it's believed the Dodgers won't make a huge splash, Hernandez thinks it will be in the best interest of the team to make moves now.
My only issue with this is when I look at Mookie Betts and Freddie Freeman, they're in the best part of their careers probably within top 10 best players in MLB right now. They're on the other side of 30. the number of years you have with them playing like they are is diminishing. Maybe two more years of them playing at this level? Maybe this is the year you kind of push in. My guess is that they will probably wait until July to make these determinations. But there is a risk you strikeout then. So I say you go for it now.
The Dodgers are knocking at the door so it's time to win now. Whether it's one or two big signings a flurry of depth signings to support Mookie Betts and Freddie Freeman, they have plenty of dollars to work some magic.
Replacing Turner may be on the horizon, but it's evident the pitching unit needs some help after the late-season struggle. Losing Anderson is not easy to replace, but using top dollar on such an important position is the key to success for this championship-aspired ball club.
Who do you want to see the Dodgers sign? Let us know in the comments below.
Have you subscribed to our YouTube Channel yet? Subscribe and hit that notification bell to stay up to date on all the latest Dodgers news, rumors, interviews, live streams, and more!