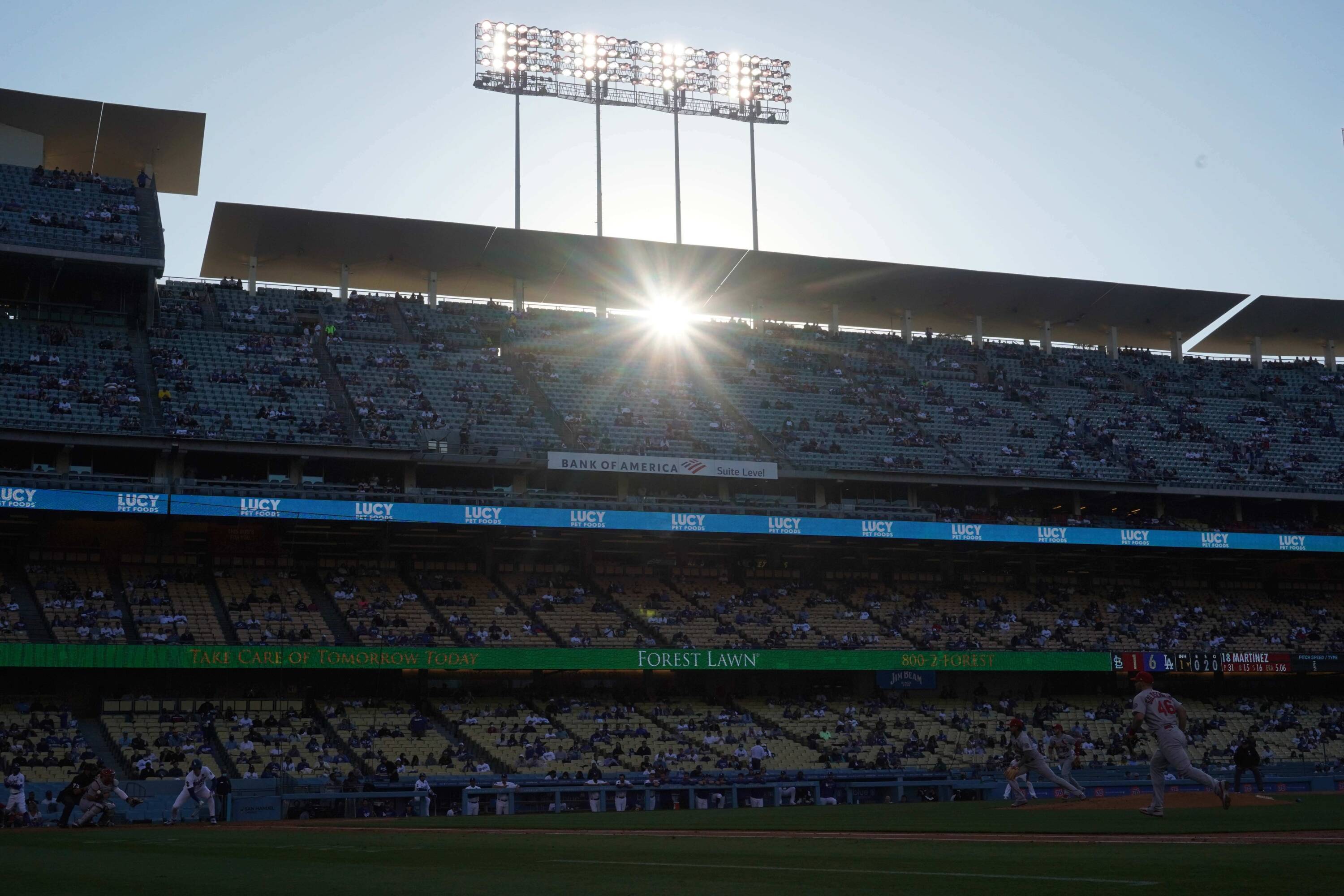 Dodgers Team News
MLB Futures Game: Five Players to Watch in Prospect Showcase at Dodger Stadium
[et_pb_section admin_label="section"]
[et_pb_row admin_label="row"]
[et_pb_column type="4_4″][et_pb_text admin_label="Text"]MLB All-Star weekend is always loaded with big-time events, but Futures Game is certainly among the most intriguing. For baseball fans that love watching prospects, it's a proverbial buffet of most of the top talented young players in the country.
First pitch at Dodger Stadium is set for 4PM PT with the game being broadcasted live on Peacock and Sirius XM. MLB Network will be producing the telecast.
On Thursday, MLB unveiled the rosters for the National League and American League sides. Both teams have can't-miss prospects worthy of watching.
Here's five names to keep an eye on.
Francisco Álvarez (Mets)
Alvarez is the number two overall prospect in all of baseball. The Venezuelan catcher isn't Yadier Molina behind the plate, but his offensive skills is what has scouts raving. The 20-year-old has struggled a bit after being promoted to Triple-A earlier this month (.449 OPS), but was absolutely raking in Double-A (.921). The folks at MLB Pipeline had high praise for the young backstop.
"Álvarez's trajectory toward becoming an All-Star catcher seems to get more assured by the month."
Corbin Carroll (Diamondbacks)
Another top five overall prospect in baseball, Carroll has been lauded for his skills at the plate, but his speed, which earned a 70 grade (out of 80), is what sets him apart. Scouts have labeled it as a "game-changing tool" that frequently challenges opposing catchers and allows him to cover plenty of ground in the outfield.
Carroll, Arizona's first-round draft pick in 2019, owns an impressive 1.087 OPS this season in 64 games.
Diego Cartaya (Dodgers)
Cartaya is absolutely someone that Dodgers fans should make some time to see in the Futures Game. The Dodgers top overall prospect has a .946 OPS plus in 62 minor league games this year. He was promoted to High-A in early June and has posted a .423 OBP with the Great Lakes Loons.
Cartaya has drawn comparisons to Royals slugger Salvador Perez and despite some injury trouble over the last couple of years, is still considered one of the best prospects in all of baseball.
Jack Leiter (Rangers)
Leiter is the son of two-time World Series champion and All-Star Al Leiter. The 6'1″ righty possesses an "elite" fastball according to scouts. The former Vanderbilt Commodore was the second overall pick in the 2021 draft and although he's struggled in Double-A this season (6.30 ERA), he's still projects as a future ace according to MLB Pipeline.
Gunnar Henderson (Orioles)
The Orioles organization deserves all the jokes that come their way, even after a recent ten-game winning streak, but they might have another young star in the making in Henderson. Henderson plays on the left side of the infield and has a .393 OBP in since being called up to Triple-A in early June.
He has plenty of arm to handle shortstop or third base and could be a fixture on the Baltimore lineup card next season.
Have you subscribed to our YouTube Channel yet? Subscribe and hit that notification bell to stay up to date on all the latest Dodgers news, rumors, interviews, live streams, and more!
Dodgers Rumored to be in on Luis Castillo, Friedman's Word Say Otherwise[/et_pb_text][/et_pb_column]
[/et_pb_row]
[/et_pb_section]