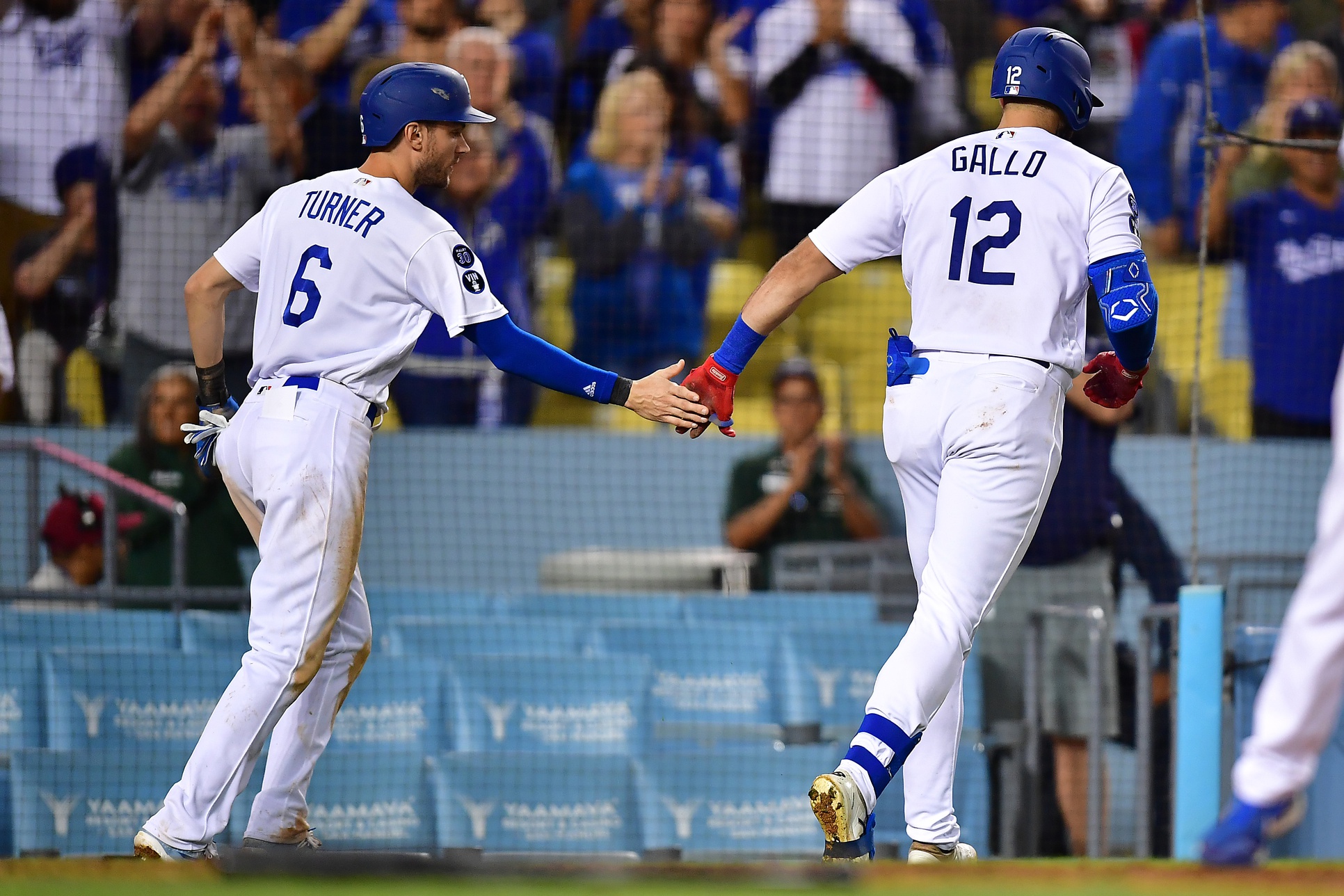 The Dodgers have made some tough decisions already this offseason, choosing to decline Justin Turner's $16 million option and non-tendering Cody Bellinger rather than going to arbitration with him. But they still have a ton of big decisions coming up in the next month or two, with holes in their infield, outfield, and starting rotation.
Over at MLB.com, Mark Feinsand played "matchmaker" between teams and free agents, picking one free agent to sign with each team. They're not quite "predictions," because he puts artificial constraints on himself like one and only one player for each team and no one going back to their old teams, but it's still an interesting look.
Feinsand has two Dodgers heading to the National League East.
Phillies: Trea Turner SS

Philadelphia's run to the World Series might suggest that the club doesn't have much work to do this offseason, but shortstop is a spot president of baseball operations Dave Dombrowski figures to address despite the team's success. Segura is a free agent, which opens up the possibility of Stott moving to second base. Turner leads a strong crop of free-agent shortstops and is said to favor the idea of returning to the East Coast. He would fit perfectly atop the Phillies' already stacked lineup.

Nationals: Joey Gallo OF

Washington ranked last in the NL in home runs, and although Gallo's game certainly has its flaws, there's no questioning his power. The past year and a half has been a struggle for the 29-year-old, so a one-year deal might be in order to re-establish his value.
Gallo to the Nats makes sense, as he could use a low-pressure environment to get his career back on track. And Turner to Philadelphia is definitely not going out on a limb, as that's probably the most commonly mentioned potential landing place for the star shortstop.
Wherever they end up, Gallo almost certainly won't be back in Los Angeles, and Turner seems like a longshot, too.
Have you subscribed to our YouTube Channel yet? Subscribe and hit that notification bell to stay up to date on all the latest Dodgers news, rumors, interviews, live streams, and more!