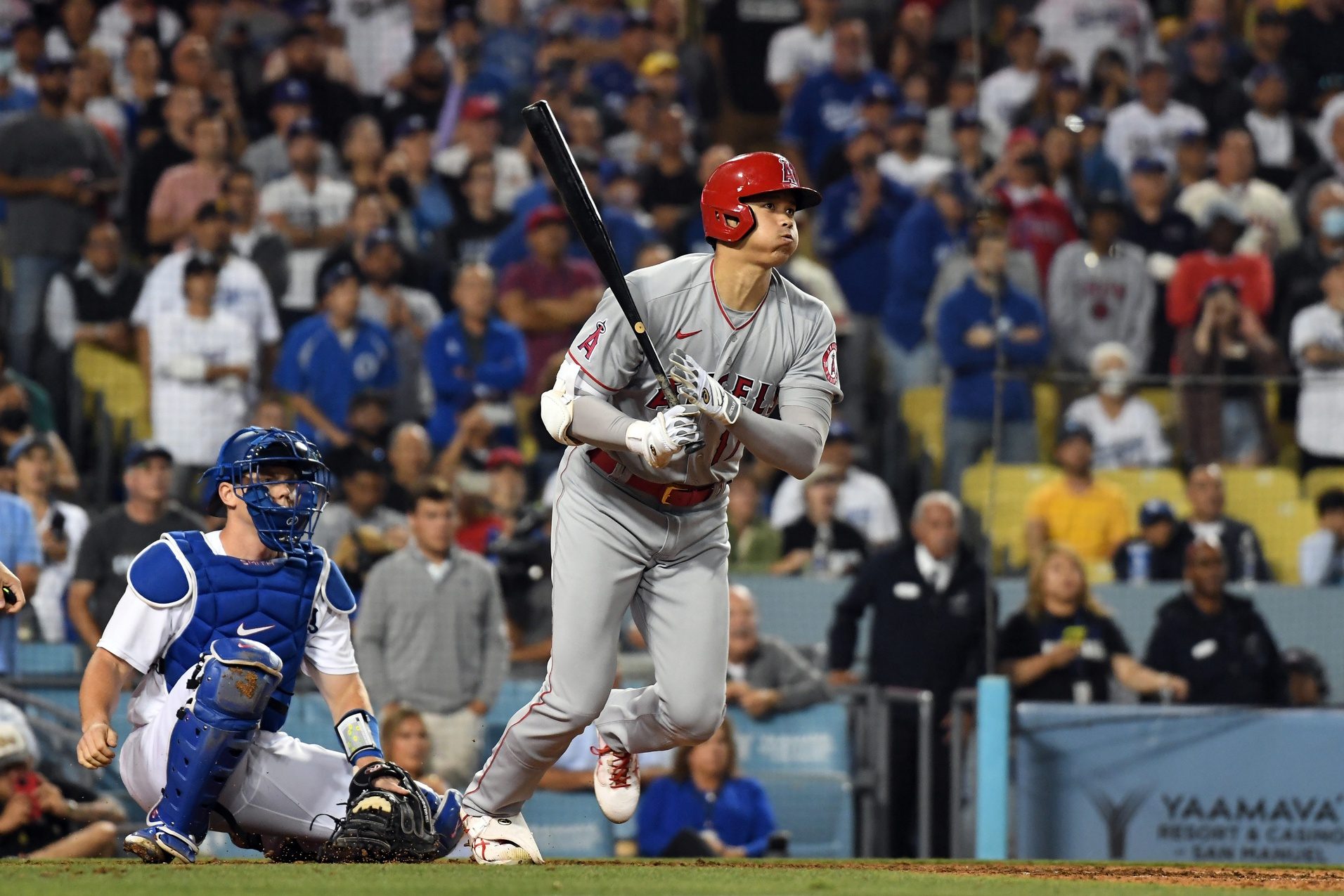 The MLB trade deadline is upon us, and teams have just a day left to figure out what they are going to do. That would include the Dodgers, who seem to be closely monitoring some big names. But whether or not they will jump in remains to be seen. 
But you can apparently take one dream name off of the board. The Angels were rumored to be taking calls on a potential Shohei Ohtani deal over the weekend. That shook up the MLB market pretty heavily, because of course every team would want to have him. 
But the latest news today is that the Angels are not going to move him this year. Jon Heyman reported today that there were MLB teams making serious offers to the Angels for Ohtani, but they will not budge on keeping him around…a least for now. 
"The Yankees are among a few teams that made serious offers for two-way superstar Shohei Ohtani, but there is now no chance the Angels will part with the amazing two-way player."
It's sort of an odd move, but also one that can be expected from the Angels. Ohtani has one year left before he can hit free agency, and Anaheim is showing no signs that they are close to actually competing. But they will have to consider moving him at some point if he wants to play for a winning team. Next MLB deadline might be pretty realistic, depending on where they are at. 
Have you subscribed to our YouTube Channel yet? Subscribe and hit that notification bell to stay up to date on all the latest Dodgers news, rumors, interviews, live streams, and more!
Dodgers News: Insider Suggests LA Could Make Historic Trade for Joc Pederson