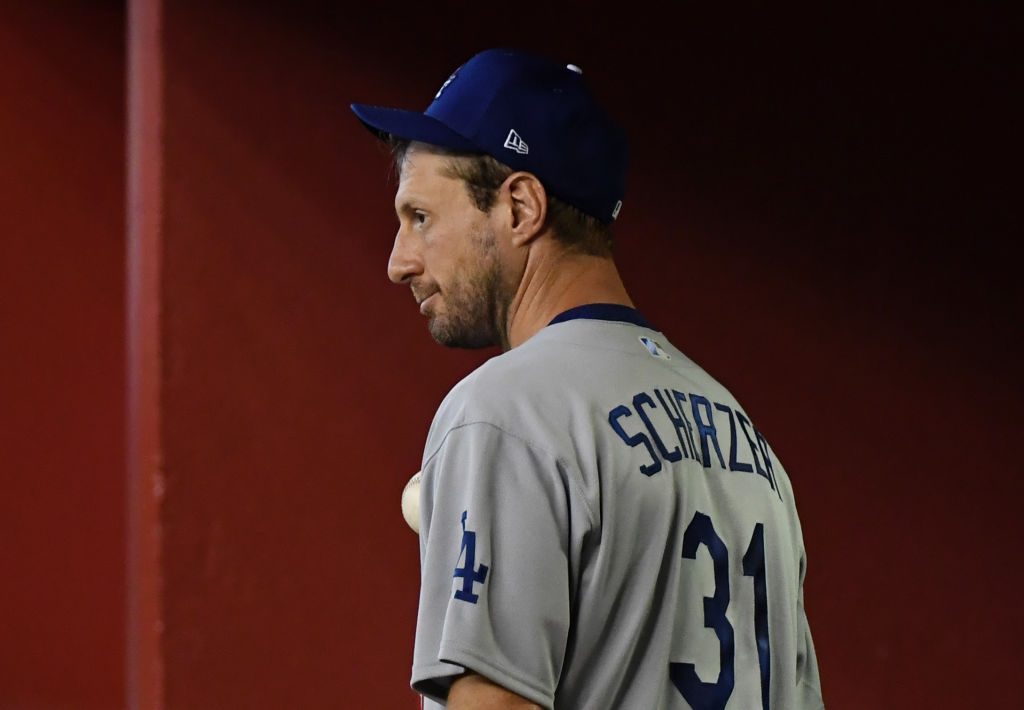 Dodgers Team News
MLB News: Corbin Burnes, Not Dodgers' Max Scherzer wins NL Cy Young Award
Happy Cy Young Wednesday! Today, the winner of the 2021 NL Cy Young award was announced on MLB Network. In a not completely surprising result, Milwaukee right-hander Corbin Burnes was named the winner for the 2021 award with 12 first place votes. Phillies righty Zack Wheeler, who led the National League in pitcher wins above replacement with 7.6 bWAR, placed second also with 12 first place votes.
Burnes collected 14 second place votes while Wheeler got 9, making up the difference.
Max Scherzer does not win the 2021 NL Cy Young award. Congrats to Corbin Burnes. #Dodgers

— Dodgers Nation (@DodgersNation) November 17, 2021
Rounding out the top 3, Dodgers ace Max Scherzer came in third with 6 first place votes, 5 second place and 13 third place votes. Notably, Walker Buehler finished fourth in voting with 2 second place votes and 9 third place. 
Burnes finished the season leading the NL with a 2.43 ERA over 167 innings pitched across 28 starts. He had the fewest innings total among Cy finalists. Scherzer finished just behind Burnes with a 2.46 over 179.1 innings pitched with the Nationals and Dodgers. Wheeler posted a 2.78 ERA over an MLB-leading 213.1 IP. He also recorded 247 strikeouts, tops in the NL.
Congratulations to Brewers ace Corbin Burnes on winning his first Cy Young award.
Looking for more Dodgers News? Subscribe to our YouTube Channel! Subscribe and hit that notification bell to stay up to date on all the latest news, updates, rumors, interviews, live streams, and more!
NEXT: Angels Sign Noah Syndergaard, How Does it Impact Max Scherzer's Return to LA?