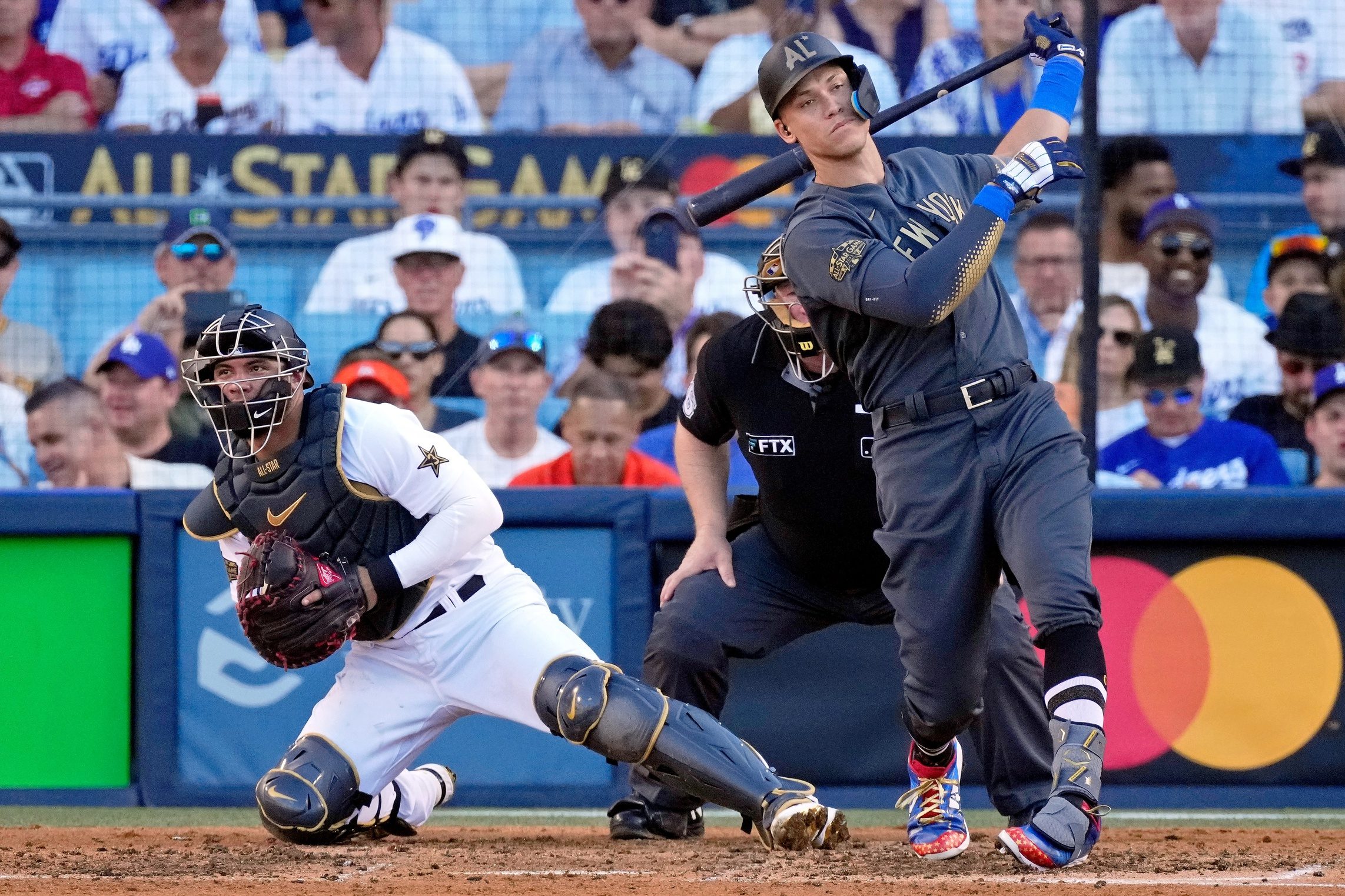 While all eyes are on this season and the potential it brings for each team, you can't help but to look ahead. MLB free agency following the 2022 season is going to be absolutely wild. And there are a few different names that have already rejected contract offers from their teams ahead of free agency. 
One of those guys is Aaron Judge. The slugging Yankees outfielder leads MLB with 33 homeruns at the break and is tied for 3rd with 70 runs driven in. But Judge also rejected a seven-year, $213.5 million contract extension from the Yankees before the season started. That's a huge MLB deal. 
In fact, it would have made him the second-highest paid outfielder in MLB in terms of annual salary. And while Yankees fans have hoped that they will eventually work something out, Judge's comments at the All-Star Game might suggest otherwise. 
Aaron Judge confirmed leaving the Yankees. pic.twitter.com/f9Ef5IuSly

— Jared Carrabis (@Jared_Carrabis) July 19, 2022
He didn't say he wasn't going to be a Yankee, but he also didn't give any hope that he would return. That would make him the prized target for MLB teams when free agency kicks off after this season. And if he wants anything close to Mike Trout's $360 million contract extension, there are probably teams out there willing to bid. 
That's pretty big news for MLB teams looking for superstar talent. Are the Dodgers one of those teams? We'll find out in the coming months. But paying two outfielders THAT much money combined is pretty wild. 
Have you subscribed to our YouTube Channel yet? Subscribe and hit that notification bell to stay up to date on all the latest Dodgers news, rumors, interviews, live streams, and more!