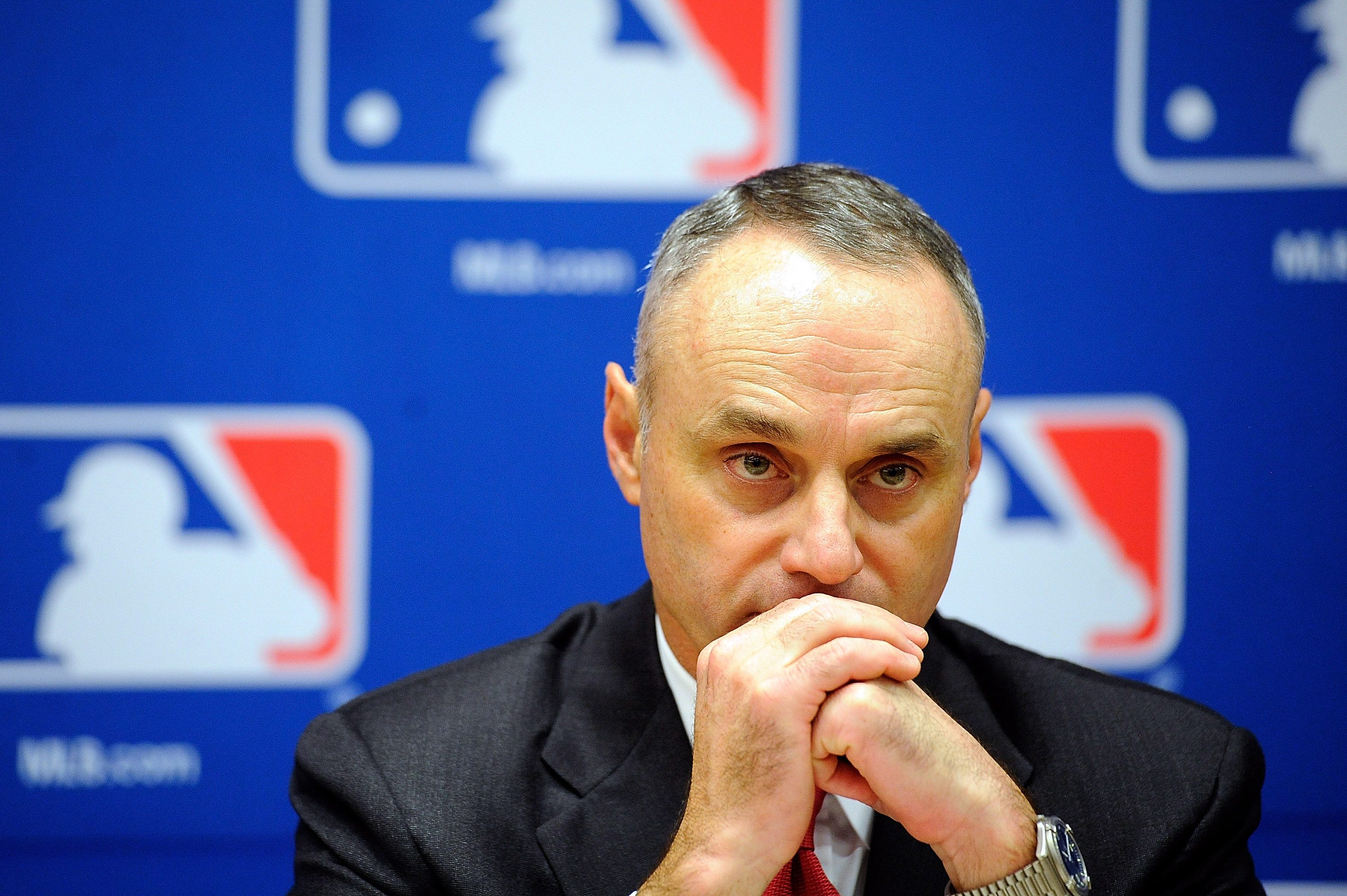 In case you haven't heard, MLB and the players' association have still not come to terms on a new CBA. The two sides have had three bargaining sessions this month, but are still worlds apart on several key issues.
MLB and the MLBPA met for first time in 2022 on January 13th so MLB could submit new proposals regarding "core-economic" issues. The meeting reportedly lasted seven minutes. Turns out, it's difficult to create progress on economic terms of a multi-billion dollar industry in seven minutes.
Baseball labor update: There is no deal. There never was going to be one today. MLB made a proposal. The reaction among the players was not positive. Few on either side expected it to be. The question is how soon the MLBPA counters. Spring training starting on time is in peril.

— Jeff Passan (@JeffPassan) January 13, 2022
Passan's declaration confirmed what many baseball fans feared – a delay to the start of spring training. A warning light for a car that's running like a Ford Pinto.
Not surprisingly, ESPN's Jeff Passan, The Athletic's Evan Drellich, and USA Today's Bob Nightengale, have been on the ground floor of the CBA negotiations.
All three reporters communicated that the MLBPA would submit their counter proposal to MLB this past Monday.
The second scheduled meeting in 54 days between #MLB and the #MLBPA is Monday where the union will present a counteroffer to MLB's proposals that was provided a week ago.

— Bob Nightengale (@BNightengale) January 20, 2022
During the Monday meeting, Drellich reported that the negotiations were productive and "spirited". However, he also stated that MLB is willing to cancel regular games over "outstanding issues". Gulp.
Heated MLB bargaining includes mention of canceling games — but progress, toohttps://t.co/lxdJ3tc3gy

— Evan Drellich (@EvanDrellich) January 25, 2022
MLB and the MLBPA met for the second day in a row on Tuesday. According to MLB's Jon Heyman, the two parties found some middle ground on a contentious topic: compensation for younger players.
While a minimum salary increase to $775K from $570.5K sounds like a lot, both sides understand younger players deserve a bigger slice of pie. Management source says MLB (now at $600K) can move here w/ negotiation. Surprising stat (AP): 46% of MLB players made under 500K in 2021.

— Jon Heyman (@JonHeyman) January 25, 2022
All four experts are quick to point out that MLB and the MLBPA still have a plenty of work to do on many fronts. The competitive balance tax threshold, revenue sharing, and the pre-arbitration salary scale are all major sticker points.
And that's just the tip of the iceberg.
Looking for more Dodgers News? Subscribe to our YouTube Channel! Subscribe and hit that notification bell to stay up to date on all the latest news, updates, rumors, interviews, live streams, and more!
Dodgers: Insider Says LA Needs to Make Clayton Kershaw 'Feel Wanted' in Free Agency Pursuit