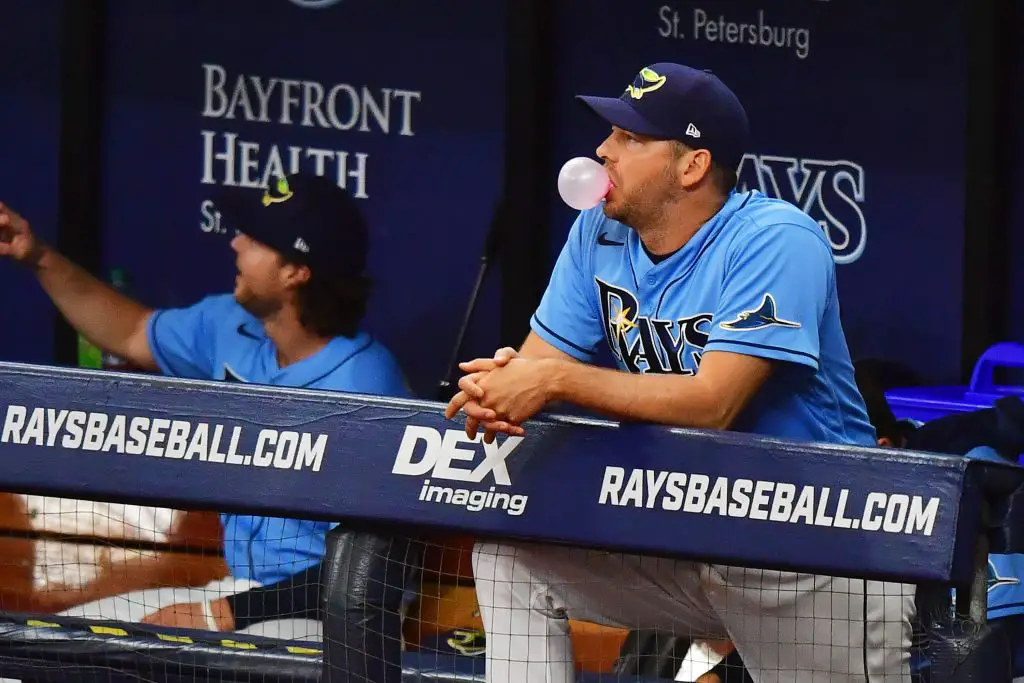 It doesn't matter where he goes or what he does, Dodgers fans are always going to want to keep up with Rich Hill. And as the MLB trade deadline floodgates open, many in baseball predicted that Richie could be on the move from Tampa Bay. 
At 41 years old, Hill was putting together a pretty decent season that has seen him eat up 95 innings for the Rays' rotation. The MLB journeyman signed a 1-year deal with the Rays this offseason that made him an obvious traded candidate by the deadline. 
The New York Mets ended up taking on his very small salary and will add him into their battered rotation. They will reportedly be sending RHP Tommy Hunter and a minor league player to Tampa Bay in the deal. MLB sources have confirmed that the deal is going through.
The Mets need a little help with lingering concerns over Jacob deGrom. The MVP candidate pitcher has already missed some time this season and he's back on the injured list again. But when he's in the rotation and healthy, the Mets automatically have one of the better rotations in MLB. 
For Hill, this will be his 11th MLB team across his very long career. He is one of the better stories in baseball, spending time in the Independent League and making his way across the league before finding a lot of success late in his career. 
Dodgers: Dave Roberts Blasts Umpire That Missed the Checked Swing Call