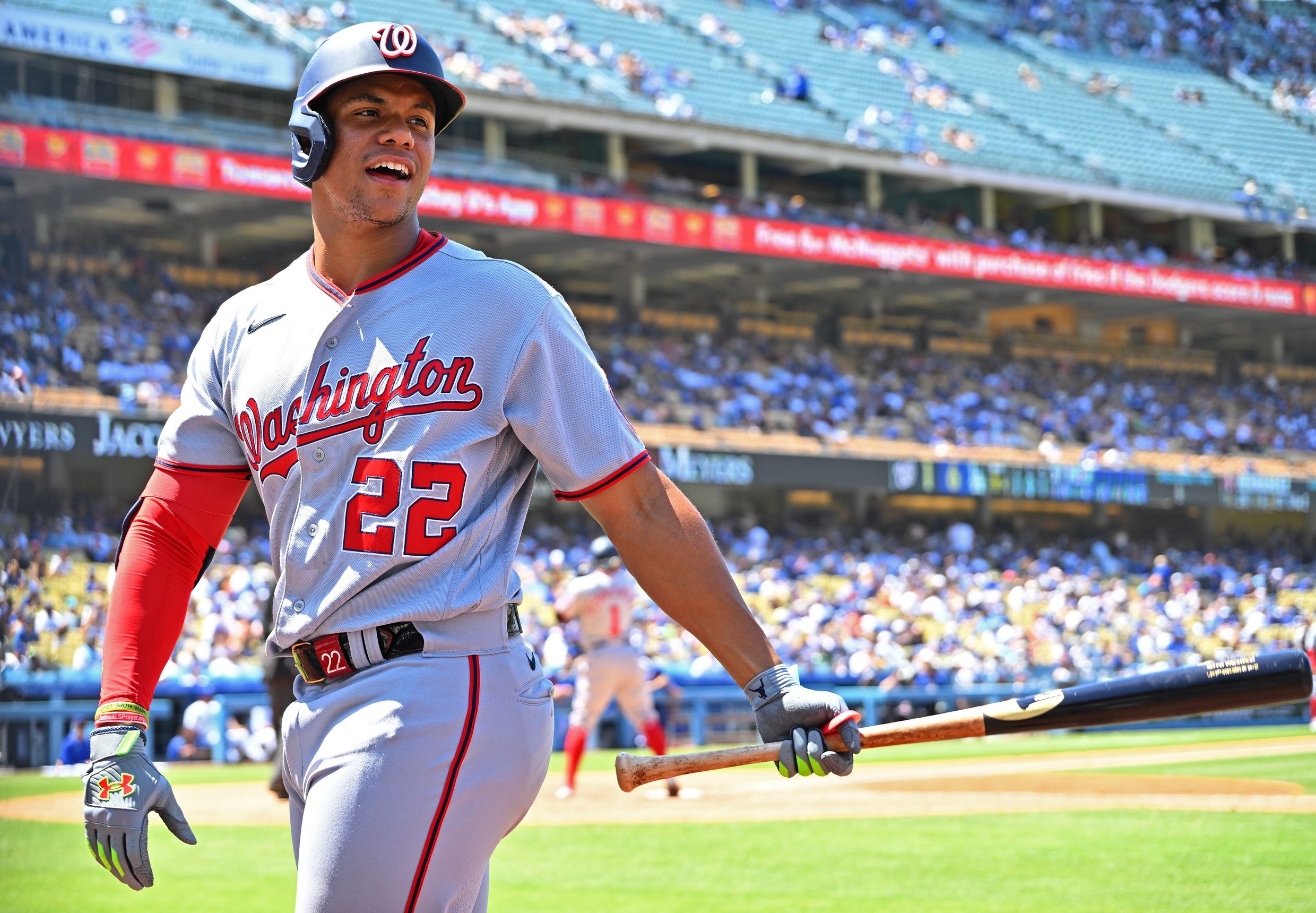 Dodgers Team News
MLB News: Juan Soto Trade Dramatically Alters World Series Odds Landscape
The NL playoff picture just got a whole lot more interesting in the last two days. The San Diego Padres made not one, but two blockbuster trades in the last two days. On Monday, San Diego sent four players to Milwaukee in exchange for four-time All-Star Josh Hader. Then, hours before the 3PM PT trade deadline on Tuesday, the Padres landed Nationals superstar Juan Soto in a trade that sent baseball Twitter into a frenzy. 
The Soto trade created a seismic shift in the Padres odds to win the NL pennant and the World Series. News of the deal quickly affected the odds at Caesars Sportsbook. The Padres odds of winning the World Series rapidly went from +2000 to +800. San Diego's odds of winning the NL pennant went from +800 to +400.
Caesars wasn't the only big name sportsbook to take note of the Padres adding Soto.
According to Gaming Today, DraftKings moved the Padres World Series odds from +2200 before the Soto trade, to +1100 after the trade. BetMGM shifted from +2500 to +1000. PointsBet changed from +2200 to +800.
Per FanDuel, the Dodgers still own the second-best odds to win their second ring in three seasons (+350), right behind the Yankees (+330). The Padres now have the fifth-best odds to win it all (+1000), behind Houston (+430) and the Mets (+650).
Dodgers fans won't have to wait long to see Soto in a Padres uniform. The two teams are set for a three-game series this weekend at Dodger Stadium that should be nothing short of electric.
Have you subscribed to our YouTube Channel yet? Subscribe and hit that notification bell to stay up to date on all the latest Dodgers news, rumors, interviews, live streams, and more!
MLB World Reacts to Juan Soto, Eric Hosmer Trade Drama