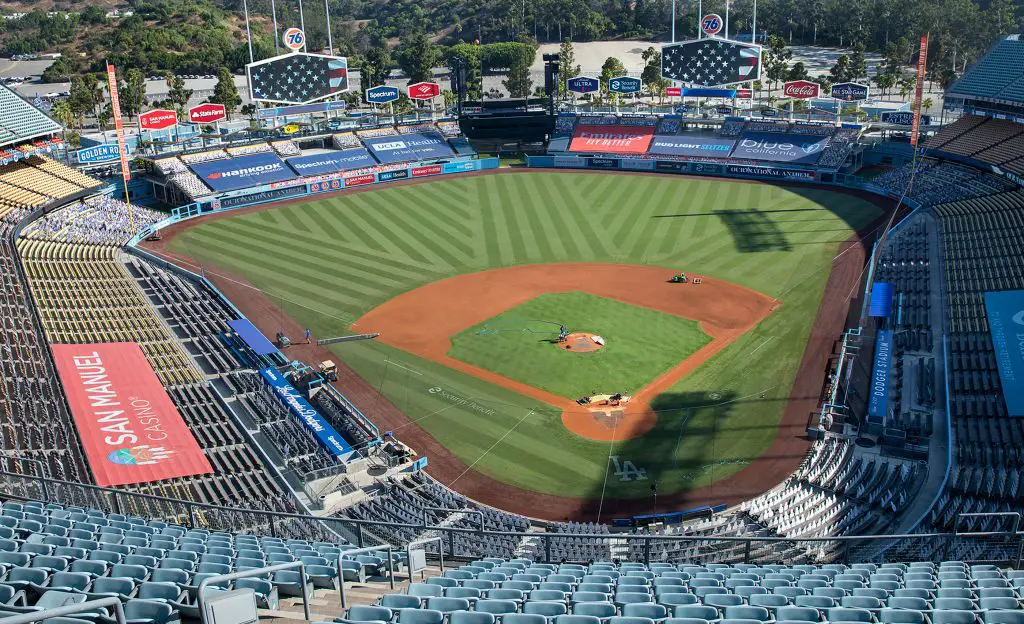 Dodgers Team News
MLB News: 'Little Progress' Made in Latest CBA Negotiations; Spring Training in 'Grave Danger'
It seemed only right that MLB and the MLBPA kicked off the third full month of the lockout with another bargaining session. On Tuesday, it was reported that the two sides met for 90 minutes. In a shock to no one, the session was characterized as "heated".
The Athletic's Evan Drellich was one of the first to report on the meeting:
Today's 90-minute meeting between MLB, MLBPA was heated. Some owners and players participated. The MLBPA made moves in two areas: service-time manipulation, and pre-arb bonus pool (dropped request from $105 million to $100 million). TBD when next core economics meeting will be.

— Evan Drellich (@EvanDrellich) February 1, 2022
Not Exactly a Pool Party
The pre-arbitration bonus pool concept is one of the few things MLB and the MLBPA agree on. Well, at least the concept of the idea of actually using it as a compensation mechanic for younger players.
Those bonus pool dollars would be awarded to standout players who have fewer than three years of major league service time. Like any good married couple, MLB and the MLBPA greatly disagree on how big the pool should be and who's allowed to use it.
Service Time Manipulation
Another major topic in the MLB CBA negotiations has been service time manipulation. Under the old system, teams can bring up their top prospects at the end of April, as opposed to Opening Day, so the players doesn't accrue a full year of service time. Meaning, teams can milk an extra season out of players before they're eligible for free agency.
To address MLBPA's concern on the matter, MLB has proposed teams receiving an extra draft pick if a top 100 prospect is included on a club's Opening Day Roster. The league is also open to awarding top performing rookies a full year of service time in their first season, but wants to incorporate WAR as part of the equation. The players are firmly against using WAR in that regard.
On service-time manipulation proposal as well: The MLBPA also newly incorporated (and modified) an element of MLB's service-time manipulation: potentially rewarding a draft pick to a team

— Evan Drellich (@EvanDrellich) February 1, 2022
The MLBPA is not convinced that an additional draft pick is a big enough carrot to motivate teams to start the season with their best prospects on the MLB roster.
Many experts, including ESPN Jeff Passan, believe that spring training opening on-time is in "grave danger".
The meeting between the Major League Baseball Players Association and MLB is over. Little progress was made. The on-time opening of spring training at this point is in grave danger and, frankly, would take a miraculous deal coming together to rescue. A delay feels inevitable.

— Jeff Passan (@JeffPassan) February 1, 2022
MLB's lockout situation seems like a scenario where it's going to get worse before it gets better.
Have you subscribed to our YouTube Channel yet? Subscribe and hit that notification bell to stay up to date on all the latest Dodgers news, rumors, interviews, live streams, and more!
NEXT: The Lockout Fight Continues, 2 on 1 with LA's Top Pitching Prospect and More | Blue Heaven Podcast