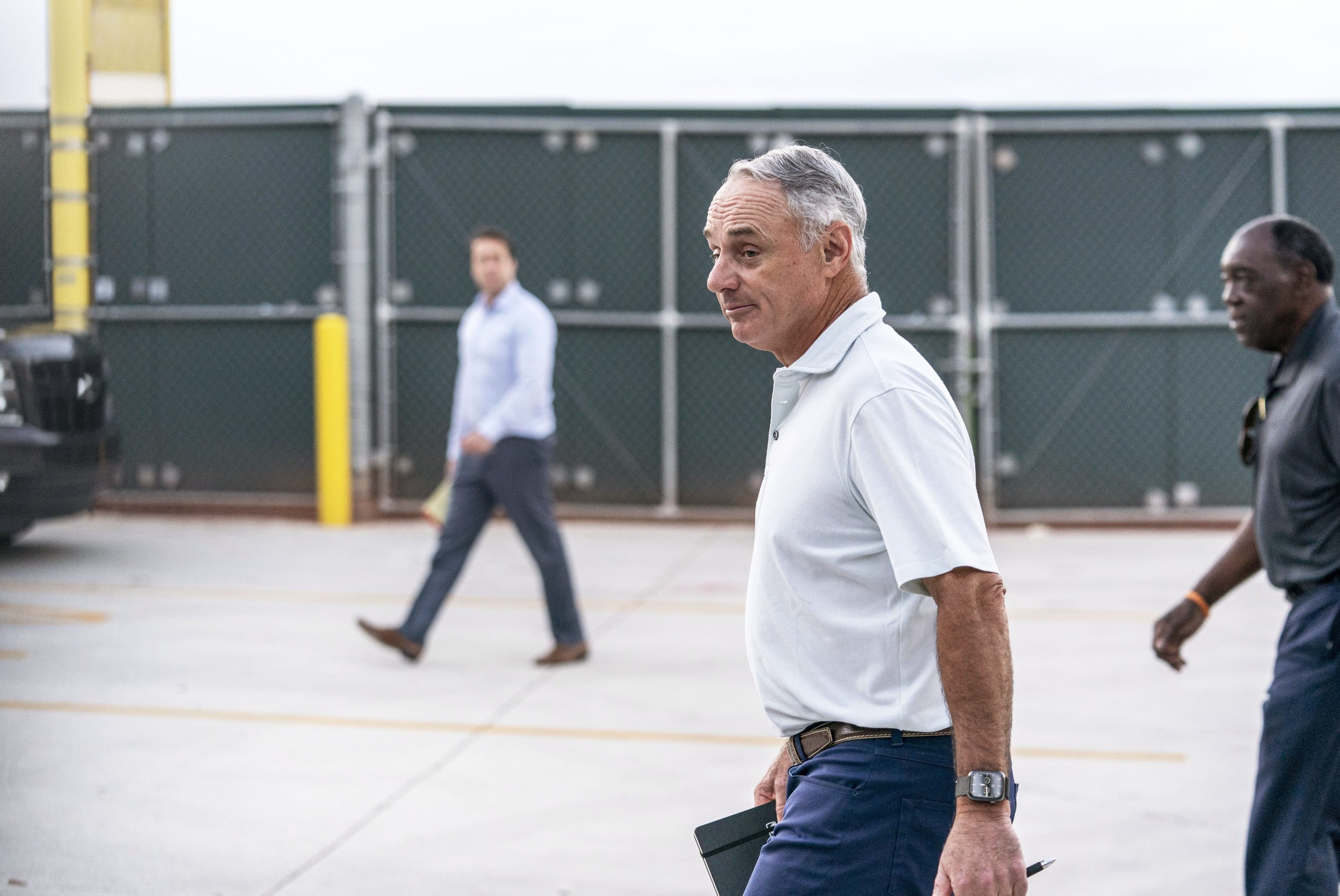 MLB commissioner Rob Manfred didn't exactly win any new fans during the ugly, 99-day long MLB lockout that ended on Thursday. He is the de facto CEO of a league that slogged through a public relations nightmare that likely could have been avoided.
Manfred seemed oddly aloof at last week's press conference where he announced the cancellation of regular season games. He was brusk with reporters and for most, did not convey the attitude of a league commissioner who truly regretted the events that were unfolding.
Amongst MLB players, Manfred is known as what he is: a lawyer who works for their bosses who they do not trust.  
Evidently, Manfred is acutely aware of the divide between he and the MLBPA. ESPN's Alden González provided the following quote from the commissioner discussing his renewed commitment to develop better relations with the players. 
"One of the things I'm supposed to do is promote a good relationship with our players. I've tried to do that. I think I have not been successful in that. I think that it begins with small steps. It's why I picked the phone up after the ratification and called Tony (Clark) and expressed my desire to work with him. It's going to be a priority of mine moving forward to try to make good on the commitment I made to him on the phone."
To be fair, Manfred works for the MLB owners, not the players. Unlike the players, he appears to be in good standing with the owners. Billionaires are typically pretty good at getting rid of employees they're dissatisfied with.
He takes the bullets for the owners. He is their meat shield. And he's a damn good meat shield. That was never more apparent than during the MLB lockout.
Perhaps Manfred's comments are purely another public relations move by a league office that proved adept at shaping narratives over the last few months.
Or, it's a commissioner acknowledging that he's fallen short of his full job duties.
Have you subscribed to our YouTube Channel yet? Subscribe and hit that notification bell to stay up to date on all the latest Dodgers news, rumors, interviews, live streams, and more!
NEXT: Dodgers Players React to End of MLB Lockout