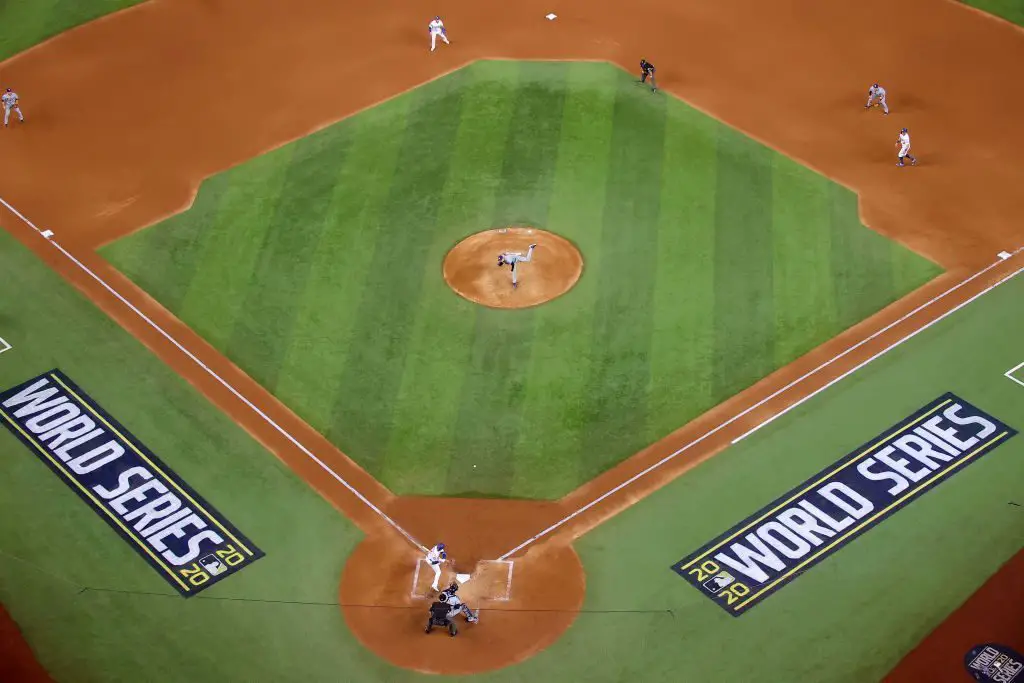 Dodgers Team News
MLB News: Rob Manfred Mentions Changing the Rules to Limit Defensive Shifts
Rob Manfred is always doing his best to upset MLB fans, especially in 2020. Any rule change he has ever suggested has never gone over well, but fans have sort of had to accept them this year. The universal DH and the extra-innings rule were just a product of the challenges baseball had to face this year, so fans were fine as long as they got baseball.
This week, Manfred is at it again talking bout changing the game. MLB's commissioner made an appearance on the Dan Patrick Show today to talk about some of the rule changes this year and how they will carry over to next year. Manfred revealed that there is a committee that will discuss that further, but also revealed that defensive shifting is being discussed. 
A lot of people feel that the extreme shifting that you're talking about has changed the game in ways that are not positive and it remains a really hot topic of conversation withing that committee. 
Manfred has been an advocate for placing bans on defensive shifts dating back to 2018. He felt that despite a poll showing that players didn't want a ban on it being revealed. Funny enough, both teams in the World Series have leaned pretty heavily into the defensive shift movement across MLB. The Rays even take it to the extreme of having 4 outfielders at times. 
I can't say how realistic this is or even how much it's seriously being discussed. But what I can say is that I can't imagine MLB limiting defensive shifting, or how they would even enforce that. Let's hope we don't have to deal with that argument over the next few years. 
Have you subscribed to our YouTube Channel yet? Subscribe and hit that notification bell to stay up to date on all the latest Dodgers news, interviews, live streams, and more! You can also subscribe to our Blue Heaven podcast for the latest in sports news and discussion. 
Dodgers World Series: Roof to Be Closed at Globe Life Field During Game 3