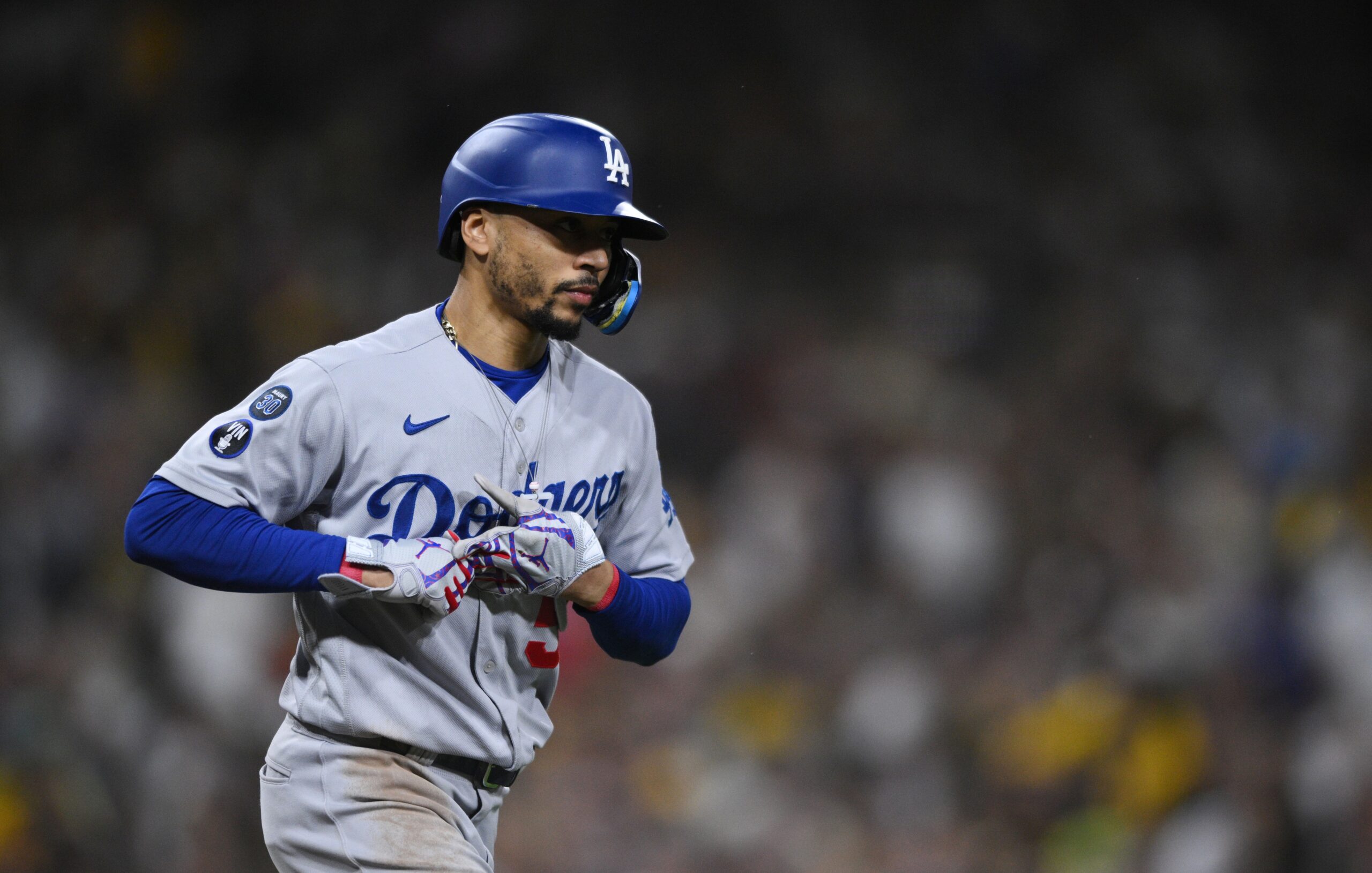 Dodgers Team News
Mookie Betts News: Dodgers Right Fielder Lands Ahead of Machado on MLB Top Player List
MLB Network has been running their Top 100 Right Now list over the past few weeks, and they've finally reached the Top 10. Going from 100 to 1, the fifth and final Dodgers player on the list is Mookie Betts, and he ranks in a very impressive spot.
Mookie comes in at number four, trailing just Shohei Ohtani, Aaron Judge, and Mike Trout. That makes Betts the highest-ranking National Leaguer on the list, even though he finished fifth in the NL Most Valuable Player voting last year. The four players who finished ahead of him in that voting all landed just behind him in the Top 10, with Manny Machado fifth, Nolan Arenado sixth, Paul Goldschmidt seventh, and Freddie Freeman tenth.
Betts hit a career-high 35 home runs in 2022, posting a 136 OPS+ and leading the league with 117 runs scored. It was a bounce-back season after an injury-plagued 2021, although he didn't necessarily bounce all the way back. He struggled to remain consistent throughout the season, and he added about eight pounds of muscle this offseason after a trip to Driveline suggested more muscle mass might help him stay strong all season.
Mookie won his sixth Gold Glove in right field last year along with his fifth Silver Slugger. He also made the All-Star team for the sixth straight year (not counting 2020, when there was no All-Star Game). This is Mookie's eighth straight year in the Top 100 and sixth straight in the Top 10.
Have you signed up for the Dodgers Nation newsletter yet? Get the latest news, rumors, highlights and more right in your inbox every day! Keep up to date on every single thing involving your boys in blue!