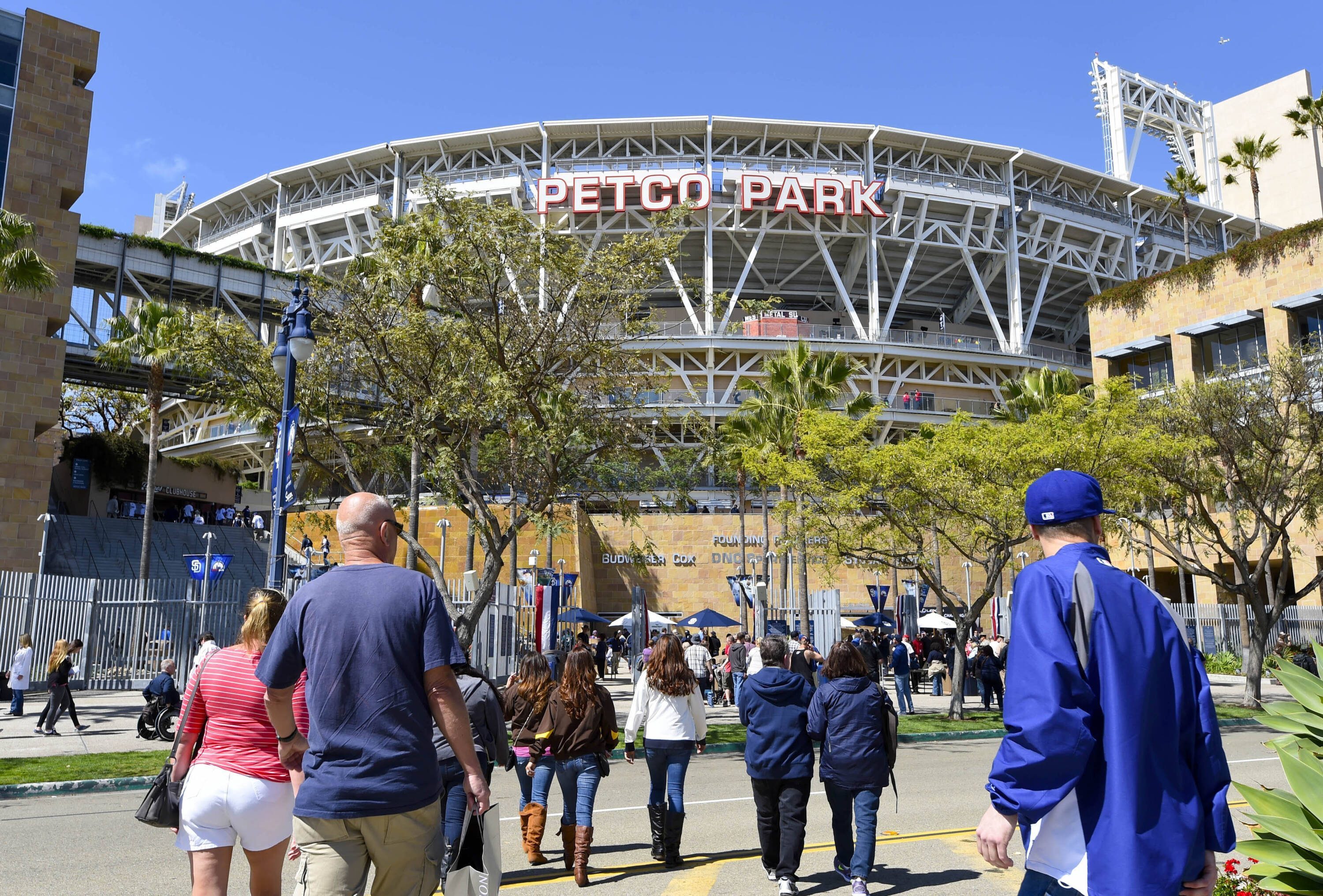 Editorials
Padres Trying to Keep Dodgers Fans Out of Petco Park This Season! Will LA Take Over SD in 2021?
The budding rivalry between the Los Angeles Dodgers and San Diego Padres continues to gain steam and by the looks of it, the San Diego Padres are trying to keep Dodgers fans out of Petco Park this season.
Padres CEO Erik Greupner was asked if Dodgers fans would be able to buy tickets at Petco Park and the answer is sure to upset many true blue faithful.
"For them to try to get a ticket, it's probably going to be a pretty significant premium. Maybe they stay in L.A. and enjoy watching the Dodgers play there."
We discuss the Padres trying prevent Dodgers fans from their annual take over of Petco Park this season and tell you why it would be a smart business decision for the Padres to have as many Dodgers fans as possible at Petco. Plus, Dodger Twitter reacts to the Padres.
WATCH
Right off the bat, who does this guy think put money in the pockets of Padres ownership when the team was bad for all those years? DODGERS FANS! How do you feel about Greupner's comments?
SUBSCRIBE
PLEASE subscribe to our podcast on iTunes, Spotify, or wherever you hear your podcasts!
Join your DNpostgame host Doug McKain while we break down all the latest with your LA Dodgers. We use our 800,000 fans from Twitter, Instagram, YouTube, and Facebook to gain insight into what the fans are thinking and do our best to represent all perspectives in the Dodgers Community!
NEXT: Cody Bellinger Taking Live Swings, Keibert Ruiz and Brusdar Graterol Ready to Go | Dodgers Updates