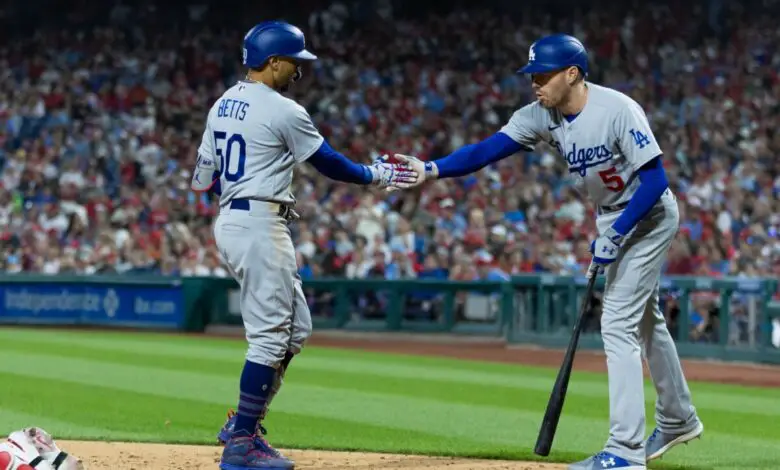 Dodgers Team News
What are the Dodgers Betting Odds to Make the World Series in 2024?
While we don't know who exactly will be on the Dodgers roster for next season, we can at least speculate. We can guess that the team will be one of the better ones across baseball given the recent history of this franchise.
LA is expected to be very active in free agency, something that should make them stronger entering the new year. And it seems that one oddsmaker is very high on the Dodgers, even before free agents start to sign.
BetOnline has them with the second-best odds to win the National League next season, sitting at +400. The only team ahead of them is the Atlanta Braves, and they are currently at +350 odds to win the pennant. 
The Philadelphia Phillies, San Diego Padres and New York Mets all round out the top five of the odds, which shouldn't surprise anyone. All of these teams could win the NL next season, especially if they have strong offseasons.
But these are excellent odds for the Dodgers, even before they start to upgrade their roster. It means that they are viewed as a top team, even as presently constructed.
The team is expected to make an aggressive run at two-way superstar Shohei Ohtani and upgrade their starting rotation heavily. If they do that, they may even overtake the Braves for the top spot within the odds. 
This organization knows that they were embarrassed two postseasons in a row, by division rivals no less. They want to make sure that it doesn't happen again, so many are expecting them to act in a way that goes against the status quo.
They need to change the way they have built the team in recent years to make sure that they are set up well for the playoffs. The fan base is tired of underperforming, and hopefully, this offseason shows that the front office is as well.
Photo Credit: Bill Streicher-USA TODAY Sports
Have you subscribed to our YouTube Channel yet? Subscribe and hit that notification bell to stay up to date on all the latest Dodgers news, rumors, interviews, live streams, and more!