Dodgers Nation Fan App: Available on iOS and Android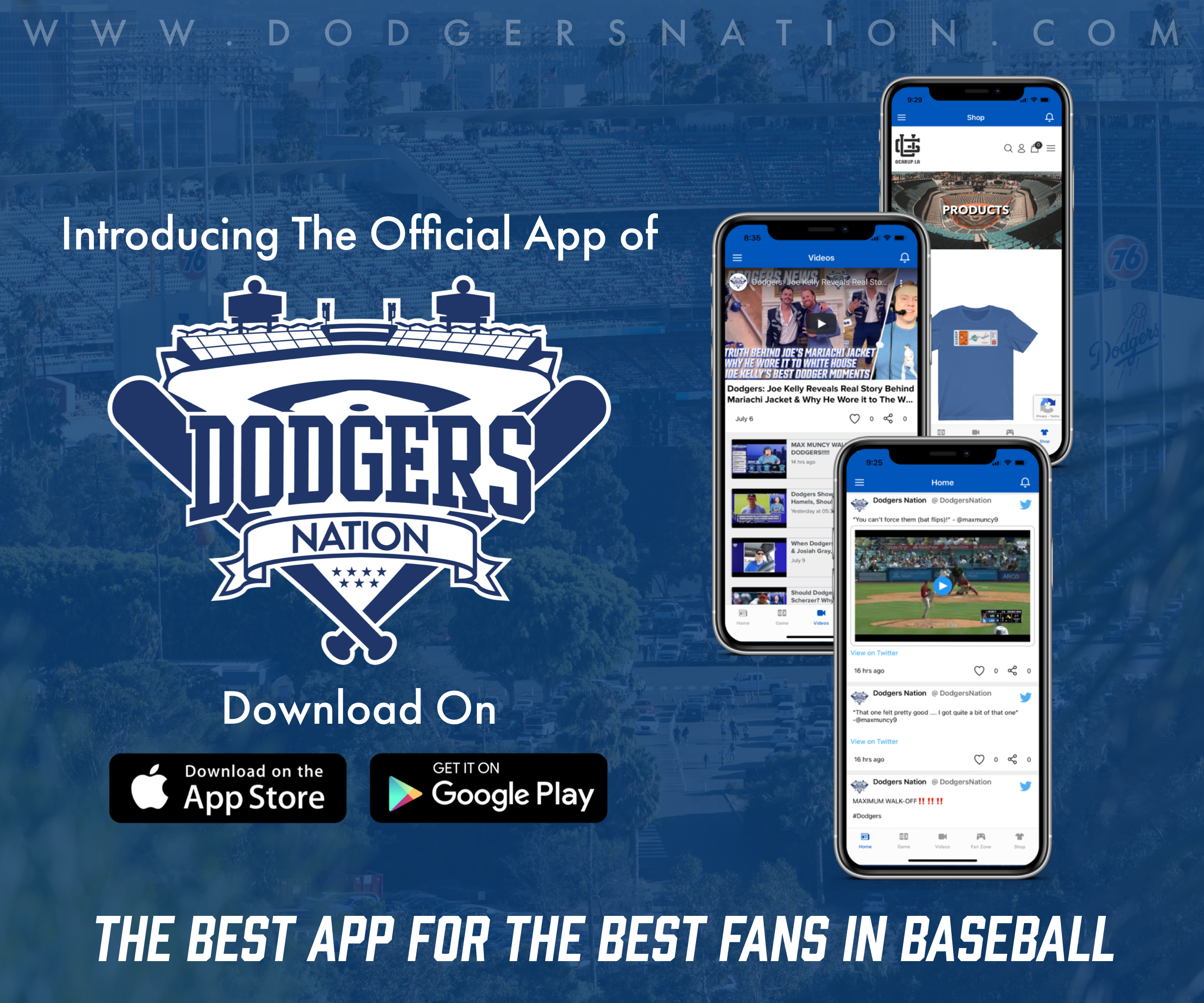 Enjoy all the Dodgers News and Updates right in the palm of your hand:
– Game Results
– Schedule
– News
– Injury Reports
– Player and Manager Interviews
– Live Post Game Shows
– Weekly Live Dodger Talk
– Exclusive App Only Content
Coming Soon
– Dodger Stadium Guide
– Ticket Deals
– Merch Deals
About Dodgers Nation
We're proud of our team who brings their knowledge of, and passion for the Los Angeles Dodgers here to Dodgers Nation every single day for the past 10+ years.
We are home to contributors from all over the country that share the bond of blue with our readers and embrace the responsibility of being a gathering spot in our community.
Dodgers Nation is a locally owned sports publishing network based in Los Angeles. Our team has set the tone for covering teams in the Los Angeles area and would like to continue working with the next generation of sports producers. Our founder has created properties such as Lakers Nation and worked at Disney, SB Nation, FanSided, Time Inc, Genius Sports, Synergy Sports, Sport Radar and more, so you will get one of the best overall sports media experience in the industry.
For any support issues please email at [email protected]