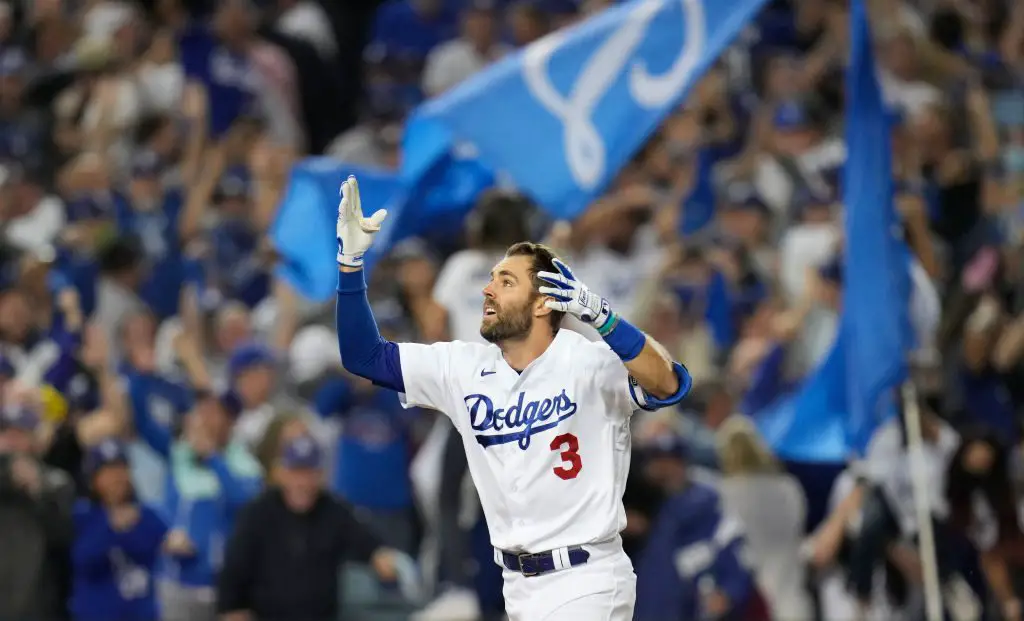 Editorials
Dodgers: Breaking Down Every Second of Chris Taylor's Walk-Off Celebration
Can you say "Clutch Taylor?" It was a wild night at Dodger Stadium as LA found a way to win the NL Wild Card game in dramatic walk-off fashion, thanks to the heroics of Chris Taylor.
The all-star had been grinding his way through a tough 8-for-72 slump when he came to the plate with the game tied at one apiece with a runner on second and two down in the bottom of the ninth. On a 2-1 count, CT3 unloaded on an Alex Reyes hanging slider that went deep into the left field pavilion giving the Dodgers the 3-1 win and a spot in the NLDS vs. the rival Giants.
Chris Taylor became the fourth Dodger to hit a walk-off home run in the postseason, joining Kirk Gibson ('88 World Series Game 1), Justin Turner ('17 NLCS Game 2), Max Muncy ('18 World Series Game 3) and it was the first walk-off homer in an elimination game since Edwin Encarnación crushed one to win the 2016 AL Wild Card game for the Blue Jays.
We break down every second of Taylor's clutch blast and everything that went on during the celebration at home plate. Next, we round up some of the funniest moments from the night including Max Scherzer getting "Shwasted" after the game and Walker Buehler opening a beer bottle with his teeth. Plus, Juan Soto was in attendance wearing a Trea Turner Nationals jersey to support his former teammates Turner and Scherzer.
WATCH: Chris Taylor Walk-Off Dodgers Celebration Breakdown, Drunk Max Scherzer, Buehler Opens Beer w/Teeth
Looking for more Dodgers News? Subscribe to our YouTube Channel! Subscribe and hit that notification bell to stay up to date on all the latest news, updates, rumors, interviews, live streams, and more!