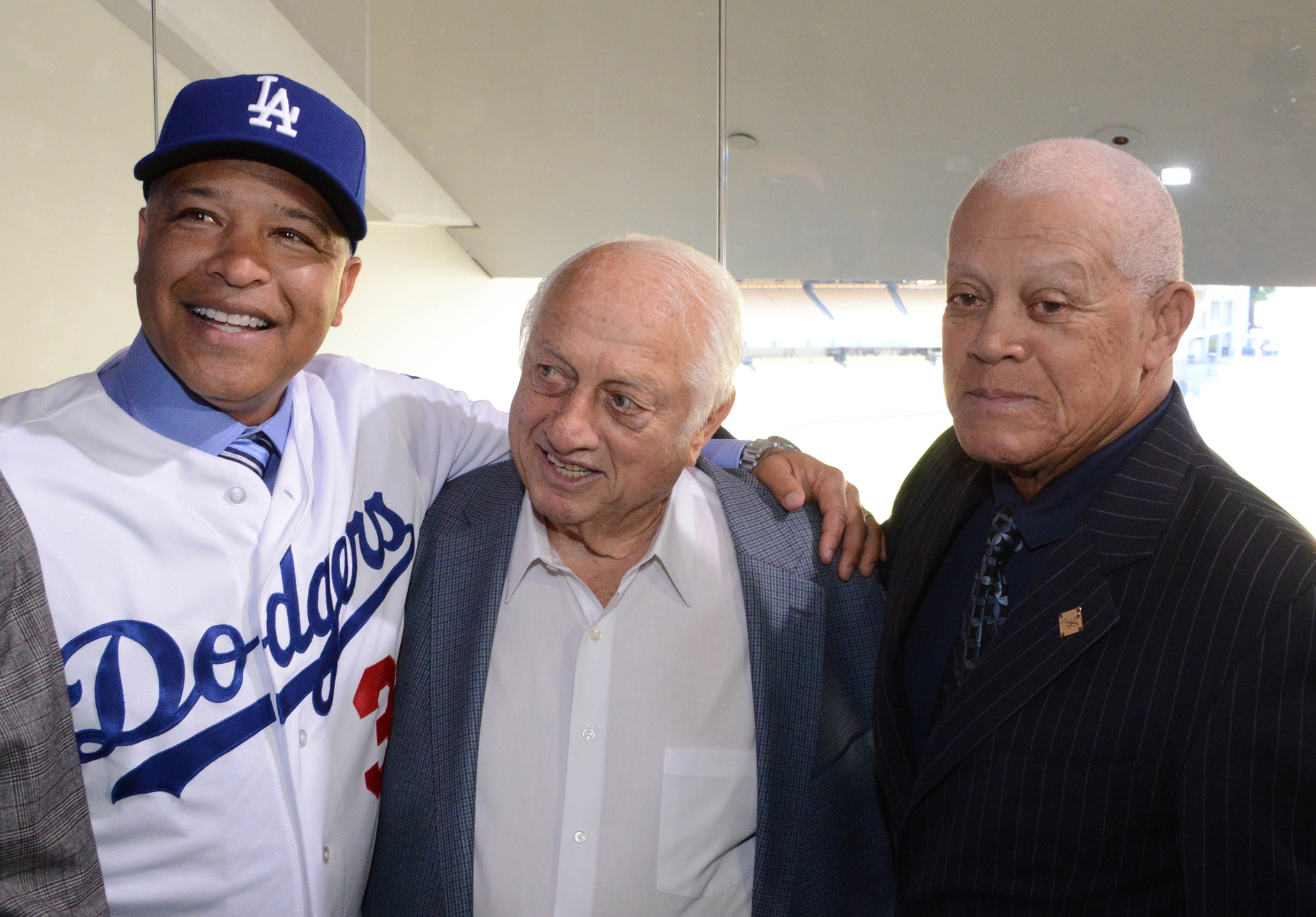 Maury Wills, the former Dodgers shortstop who revolutionized the running game in the major leagues, passed away on Monday night at the age of 89, the team announced today.
The Los Angeles Dodgers are saddened by the passing of Dodger legend Maury Wills. Our thoughts are with Wills' family, teammates and friends. pic.twitter.com/zCtmuSUB0o

— Los Angeles Dodgers (@Dodgers) September 20, 2022
Wills won the 1962 National League Most Valuable Player Award after becoming the first player in baseball's modern era to steal 100 bases in a season. In fact, no one had stolen more than 63 bases since Ty Cobb in 1916, and league leaders were generally in the 20s and 30s for the three or four decades before Wills stole 104.
Wills' base-stealing exploits ushered in the era of Lou Brock, which eventually led to Rickey Henderson, Tim Raines, and Vince Coleman. While stolen base levels are now back down almost to where they were in the 1940s and 1950s, for three decades, the influence of Maury Wills was felt throughout baseball.
Wills played 14 seasons in the big leagues, 12 of them with Los Angeles. The Dodgers traded him to the Pirates after the 1966 season, and two years later, the Expos took him in the 1968 expansion draft. Midway through 1969, Montreal traded Wills back to L.A., where he would play until his retirement after the 1972 season.
Wills led the league in stolen bases six times and finished his career with 586 steals. He made the All-Star team in five different seasons and earned MVP votes in eight. The slick-fielding shortstop also won two Gold Gloves, in 1961 and 1962.
After retirement, Wills worked as a baseball analyst for NBC for a few years, while also managing in the Mexican League during the winters. In 1980, he was hired as the manager of the Seattle Mariners, but after a record of 26-56 across parts of two seasons, he was fired.
Wills battled addictions to alcohol and cocaine for years, finally getting clean in 1989. Over the past 13 years, Wills has been a frequent visitor at Dodger Stadium, one of many L.A. legends who could be seen around the park on any given day. He served as a representative of the Dodgers Legend Bureau until the end.
"This is a tough one for me." Dave Roberts on the passing of his friend and mentor Maury Wills. Roberts shed a tear talking about Wills.

— Dodger Insider (@DodgerInsider) September 20, 2022