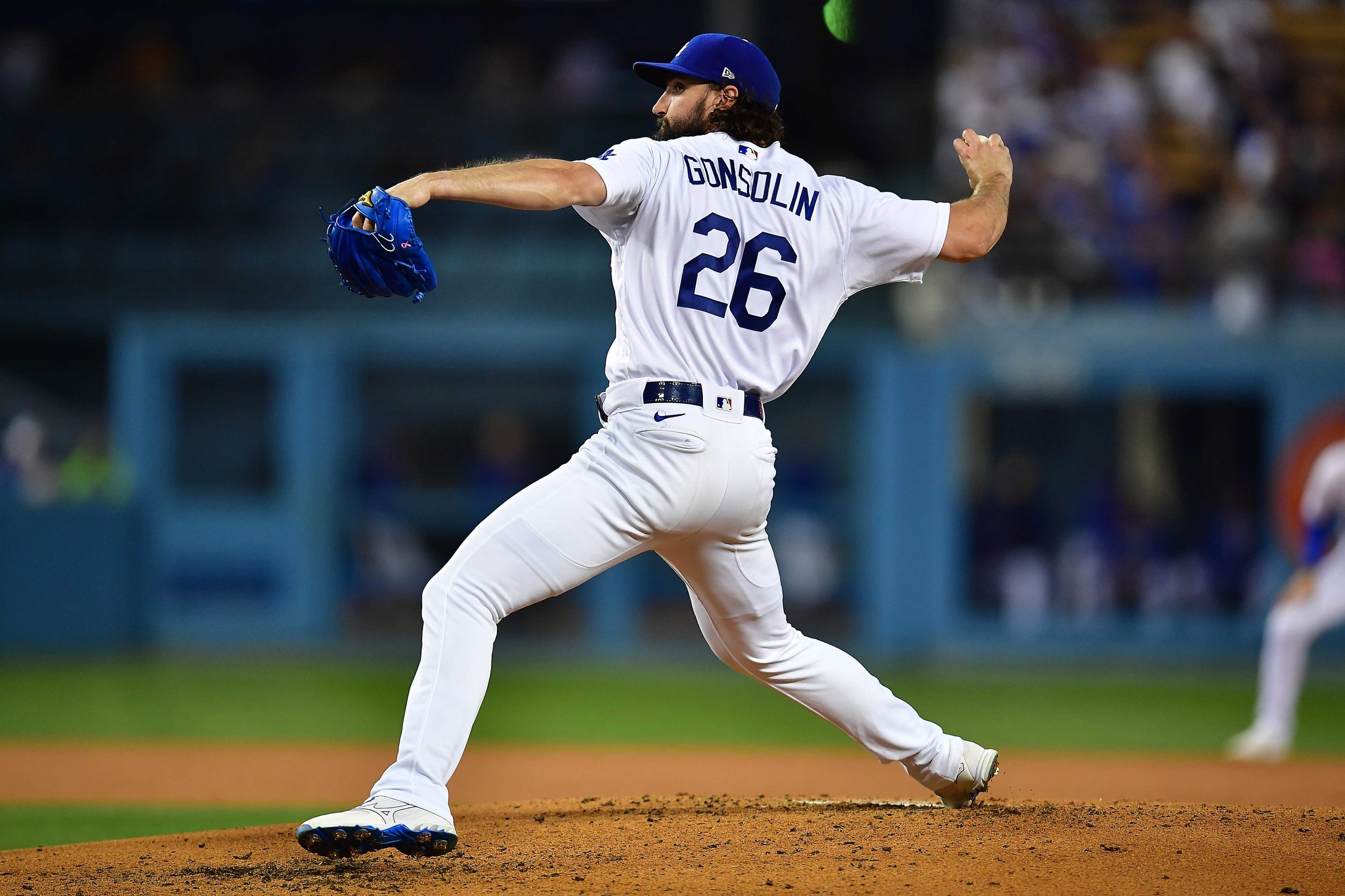 Dodgers Team News
Dodgers News: Tony Gonsolin Lands in Top 5 With Early Cy Young Voting for the NL
What Tony Gonsolin has been able to accomplish this year is pretty remarkable. After a great 2019 and 2020 season with the Dodgers, Gonsolin struggled through last season. Command issues were at the heart of everything, walking 5.5 batters per 9 innings pitched. 
But the 2022 version of Tony Gonsolin is a whole different animal. He has his control issues dialed in and has become the Dodgers' most reliable arm in the rotation this year. That has led him to a league-best 1.58 ERA across his first 14 starts. He is also undefeated thus far, narrowly avoiding his first loss over the weekend. 
Because of that solid start to the season, Gonsolin came in the top 5 in early Cy Young award voting. The Dodgers' current ace came in at number 4 on the list, just behind San Diego's Joe Musgrove. But that might be a little low based on the stats he's putting up. 
Florida men lead Cy Young polls. https://t.co/ybNcV6dNsS pic.twitter.com/hL3hVjAZz2

— MLB (@MLB) June 30, 2022
Just for comparison purposes, Sandy Alcantara has posted a 1.95 ERA and 212 ERA+. Tony has the better ERA and significantly better ERA+, but he's falling short on strikeouts. Corbin Burnes also doesn't really come close to the Dodgers hurler in those numbers, but again has way more punchouts. 
So while Dodgers fans can certainly appreciate the acknowledgment of how good Tony has been, having him this low on the list is a shame. Keep putting up those numbers Tony, and you could have a nice shiny trophy at the end of the year. (in addition to the World Series trophy)
Have you subscribed to our YouTube Channel yet? Subscribe and hit that notification bell to stay up to date on all the latest Dodgers news, rumors, interviews, live streams, and more!
Dodgers News: National Pundit Reports Details on How Freddie Freeman's Agent Mishandled Braves Negotiations