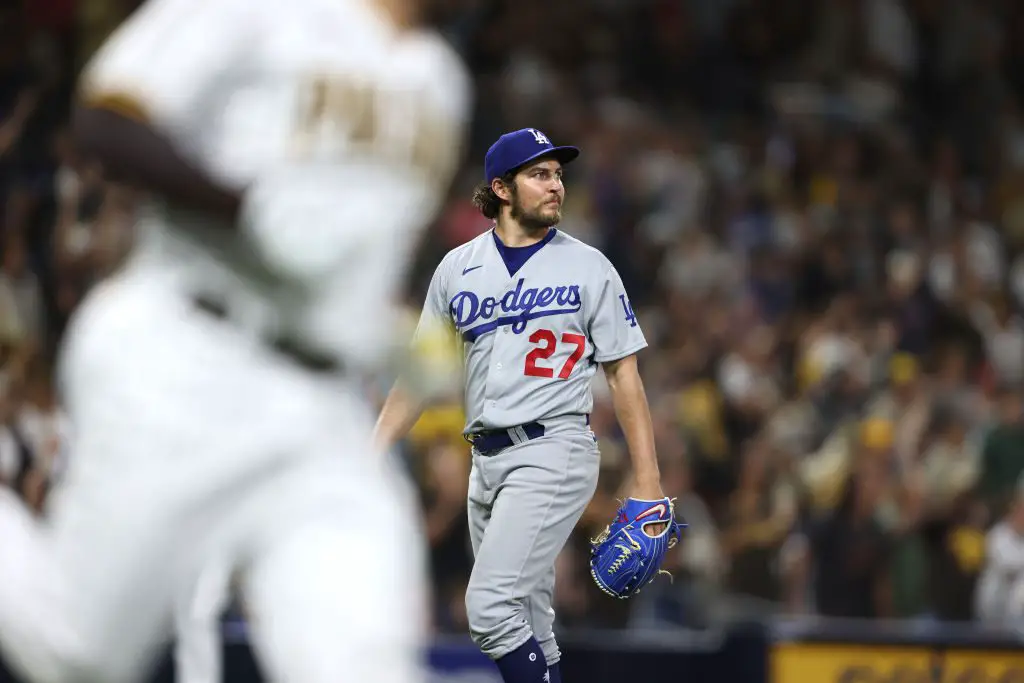 The Dodgers are getting a little bit more clarity on the Trevor Bauer situation today. Even with the lockout and no real ability to do anything with players, the future of Bauer will the team has been an obstacle for the team planning out the pitching rotation. 
But TMZ Sports reported today that Bauer will not face any criminal charges stemming from an incident with a woman in Pasadena. The story was initially released by TMZ last Summer and alleged that Bauer had punched and choked a woman unconscious. 
The news today also suggests that Bauer will not face charges due to text messages between the Dodgers pitcher and the woman. Those texts reportedly were enough for no charges to be filed against him with District Attorney. 
Bauer started 17 games for the Dodgers last season after signing a huge free-agent deal. He was placed on administrative leave after the reports came out and has been on that leave ever since. It's worth noting that no charges does not necessarily mean that MLB will not issue a punishment of their own should they see fit. 
BREAKING: Trevor Bauer Will Not Face Criminal Charges! What's Next For Bauer & Dodgers?
Dodgers: The Lockout Gets Spicy! Favorite A-Gon Moments and More! | Blue Heaven Podcast