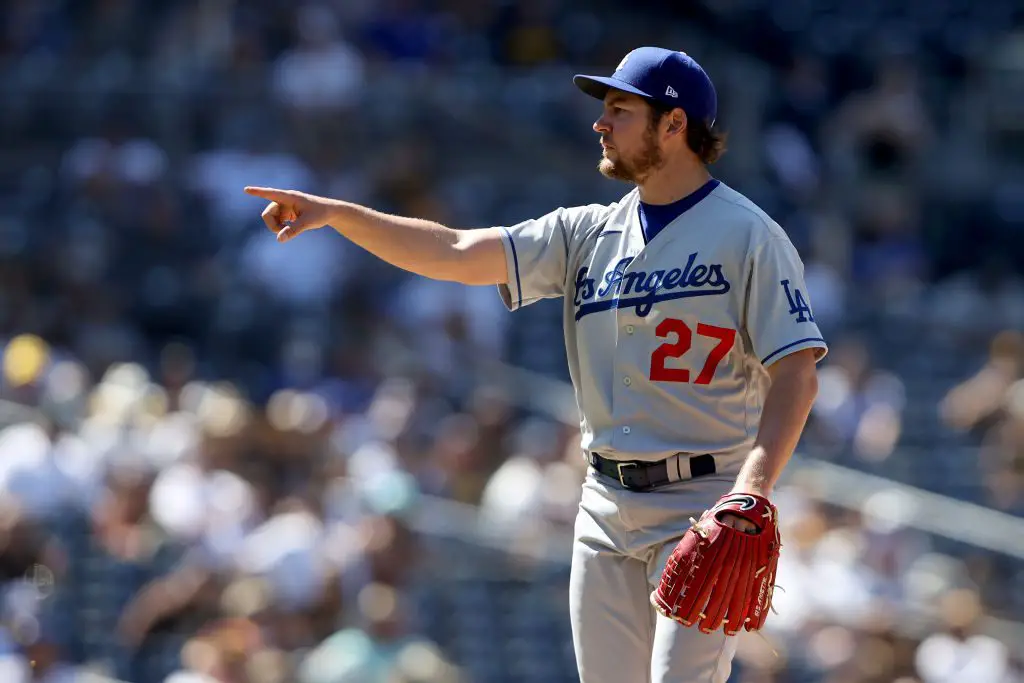 Dodgers Team News
Dodgers vs Cardinals: Betting Odds and Predictions for Monday's Game
The Dodgers and Cardinals will kick off a 3-game series starting tonight in Los Angeles. it's sure to be a good matchup for game 1 with Trevor Bauer going up against Jack Flaherty. LA comes into this one having lost 3 of 4 against the Giants and the Cardinals taking 3 of 4 against the Dbacks. 
Flaherty is coming off of his worst outing since opening day, going 3.2 innings against the White Sox and allowing 7 total runs, 3 of them earned. Flaherty threw 91 pitches and was removed in the 4th inning. The Dodgers have Trevor Bauer who has been lights out all year. 
But the Cardinals also have Nolan Arenado in their corner now. He's been all over Bauer in the 5 at-bats against him in his career, with 3 hits and 2 runs driven in. Yadier Molina and Paul Goldschmidt have also given the Dodgrs pitcher problems in the past, albeit in brief encounters. 
The Dodgers come into this one heavily favored, partially because they have Bauer on the mound. But they also have back guys like Cody Bellinger and Zach McKinstry, who have yet to find their stride in 2 games of action. 
| | |
| --- | --- |
| Cardinals Odds | +145 |
| Dodgers Odds | -175 |
| Over/Under | 6.5 |
Predictions: The Dodgers are going to need to make Flaherty work early and get him out of the game. The St Louis bullpen is the weak spot on the team, ranking 11th in the league with a 4.12 ERA. If they can do that they should get through with the win. But given the odds and with Flaherty's success against LA, St Louis is not a bad bet by any means. 
Flaherty owns a career ERA of just over 1 against Los Angeles.
Over or Under? The Cardinals scored 22 runs in 4 games against a very bad Arizona Diamondbacks team. The Dodgers scored 19 runs against the Giants over their 4 game series. But both face off against very good pitchers on Monday afternoon. It's close, but I would take the over on this.
Dodgers vs. Cardinals Preview: Paul Goldschmidt and Nolan Arenado Visit LA