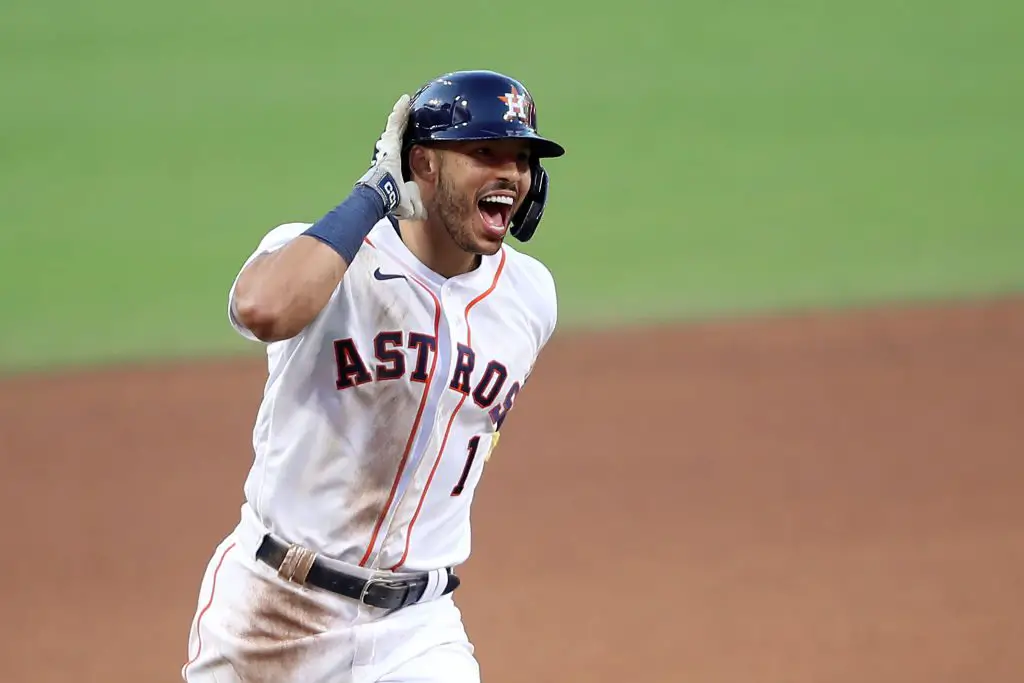 Dodgers Team News
Carlos Correa Rumors: Twins Hope to Re-sign Dodgers Free Agent Target
Dodgers fans are staying patient while seeing several key members of the 2022 team hit the open market as free agents. Perhaps the most intriguing name on that list of players is All-Star shortstop Trea Turner. Reports have Turner leaving LA for most likely a team on the east coast. With his expected departure, the club is weighing all options internally and on the free agent market.
That brings us to one player that has the rumor mill starting to heat up.
Moreover, the talk of free agent and All-Star Carlos Correa got a little more interesting. MLB insider Jon Heyman joined Chris "Mad Dog" Russo's show "High Heat" on the MLB network and said that Correa back in Minnesota is not dead in the water.
"I'm with you on the Twins, I think they're definitely motivated to keep Correra. Obviously did very well last year, they loved him and i think they may be able to pull it off… I think they're going to try to do long-term with Correa, that's not going to come quick though."
The 28-year-old opted out of his contract with the Twins and is a free agent for the second straight off-season.
Los Angeles is also in on Correa, and his price will be high. Heyman says that there are about 11 teams interested in the shortstop, including the San Francisco Giants, Atlanta Braves, Chicago Cubs, and Philadephia Phillies.
Last off-season, the Puerto Rican star signed with the Twins for a three year, $105.3 million deal that included an opt-out after the 2022 season. Even though that is huge money, one of the reasons Carlos opted out was the opportunity to land a long-term commitment, whether in Minnesota or elsewhere.
Twins president of baseball operations Derek Falvey has been in contact with Correa's team, and a long-term deal has been discussed.
The shortstop market is deep this off-season, and the Dodgers may need Correa to fill the shoes of potentially losing their shortstop in Trea Turner. However, MLB.com's Mark Feinsand said his sources suggest that LA is "highly unlikely" to land the two-time All-Star.
For some, it might be hard to see Correa in Dodger blue, but there is no doubting his talent, and he deserves a huge contract.