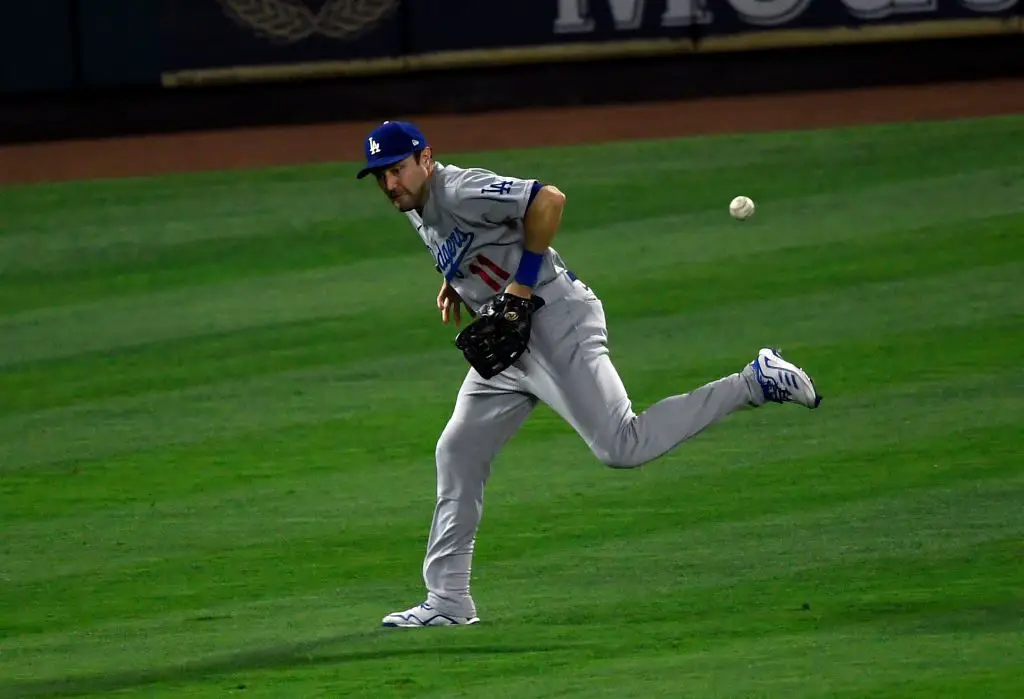 The injury bug has been a real struggle for the Dodgers so far this season. Whether it's long-term injuries like with Cody Bellinger who has played all of 4 games so far this season, or nagging things that limit players, a lot has gone wrong for LA health wise in 2021.
With that, AJ Pollock remains out of the lineup on Tuesday for the opener against the visiting Seattle Mariners. Moreover, Dave Roberts said the outfielder is progressing from the hamstring strain suffered in Anaheim on Friday but still not quite ready to start a game.
AJ Pollock will be available off of the bench tonight.

Could be in the lineup tomorrow or Friday. No IL trip for him.

— Dodgers Nation (@DodgersNation) May 11, 2021
Dave added that Pollock is getting better with treatment every day, so he expects to avoid a trip to the injured list.
With the Mariners starting a left-handed pitcher, the Dodgers would understandably prefer to have AJ in the starting lineup as he tears up lefty-pitching over his career. But with the outfielder's struggle with health over his career, erring on the side of caution is likely the best course of action.
Particularly with 11 other players currently on the IL.
The Dodgers open a 9 game homestand tonight and look to right the ship after losing 8 of 10 games on the road. Walker Buehler gets the ball against Seattle's Yusei Kikuchi.
Have you subscribed to our YouTube Channel yet? Subscribe and hit that notification bell to stay up to date on all the latest Dodgers news, rumors, interviews, live streams, and more!
NEXT: Big Bellinger, McKinstry Update, How to Wake Up Offense, Doc's Bold Claim & More